Virtualizor Server Management
AED 5,749 (-13%)
Customizable Plans to Suit Your Needs
Track and Monitor CPU, Disk & Memory Usage
Assured 100% Privacy by Server Basket Team
Deploy, Manage and Scale Any Type of Application
Full Root Access with 24×7 Network Monitoring
Manage Servers Remotely at Any Time
Description
Are you tired of managing the servers and business workflow or searching for a trustworthy platform to manage the server operations? Prefer the Virtualizor Management option from Server Basket, where you can find customized solutions that tailor your business requirements. It provides reliable monitoring features that allow tracking memory, hard drives, and CPU to analyze the system performance and provide considerable preventions. We maintain data privacy when managing or monitoring the servers to avoid unauthorized data access by implementing security measures. You can configure all applications on the servers, including deployment, management, and scaling to achieve efficient outputs without compromising the speeds and optimization. Our team monitors the servers' performance 24/7 to restrict unexpected vulnerabilities. You can control the server completely with the root access feature of virtualizor management. The servers can be managed from remote locations that ensure better and optimized performance. It leads to enhanced IT administration and business productivity with reliable management.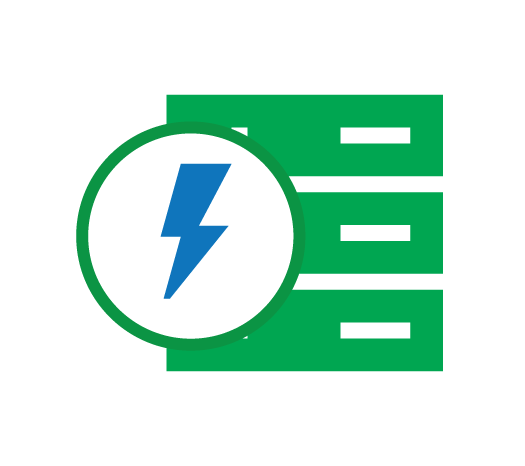 Customizable Plans to Suit Your Needs
Looking for customized server management to meet your business needs? Virtualizor management is the ideal solution to configure customized packages based on the requirements like power, storage, memory, etc. Our management solutions ensure administrative support for a better user experience while managing the adverse workloads effectively. It reduces the efforts of your IT team in monitoring the server performance.
Track and Monitor CPU, Disk & Memory Usage
In-built and sufficient monitoring tools have been provided to ensure the high-end availability of websites. The advanced features of Virtualizor management allow you to verify or track the server performance, including the disk, CPU and memory utilization. It helps to assess the overall system functionalities and take preventive actions to achieve sustainable and reliable business outcomes.
Assured 100% Privacy by Server Basket Team
Our experienced and professional team ensures data security to prevent the problems from worsening conditions into expensive repairs and increased downtimes. We provide the best security strategies for server protection by keeping up-to-date firewall systems. The team considers implementing the other security measures to maintain data privacy for your business-critical data against unauthorized access, malware or hacking activities.
Deploy, Manage and Scale Any Type of Application
Server Basket provides virtualizor management for your servers to deploy and manage the application efficiently at faster speeds. You can also update and configure the applications concerning the website requirements. The management solution ensures server maintenance and availability to provide increased performance. It gives centralized support for all your deployment needs with optimization of resources.
Full Root Access with 24x7 Network monitoring
We provide complete access to the server, including monitoring and managing the business functions at any time. You can customize the server, including installing or removing the software applications to ensure server uptimes. Our team monitors your server by tracking the performance statistics and enabling the proactive detection of any occurred irregularities or vulnerabilities to improve business productivity.
Manage Servers Remotely at Any Time
Our virtualizor services enable remote management of servers from anywhere and boost conversions to ensure reliable performance. We manage everything from the configuration of operating systems to anti-virus management, software patching, firewall implementation, and 24/7 monitoring. The managed servers will help to achieve business continuity and availability by fulfilling the business needs with efficiency.