/ WHAT WE PROVIDE /
Our Best VPS Features
Do you need a VPS hosting server with advanced features? Server Basket is the right choice for finding various VPS hosting and choosing a suitable plan based on your business requirements. Our hosting services can be adaptable for the Forex Trading platform with improved productivity and latency. The website performance enhances operational efficiency as the hosting servers are embedded with high-speed RAM and SSD drives. The faster and easier access to your website will ensure the unmetered bandwidth hosting and provide a high-level experience for website users. The hosting plan offers reliable security with advanced firewall protection and deploys the hosting server at Tier4 DC that ensures 100% uptime of a server. We provide a free trial demo to understand the hosting services and find out whether it's adaptable to your business or not. Additionally, Server Basket offers free migration support for your websites, portals, or blogs.
Unlimited Bandwidth VPS Hosting Plans (CentOS):
| Plan | CPU | Memory | (Storage) SSD | Operating System | 3 Years Plan |
| --- | --- | --- | --- | --- | --- |
| VPS-1 | 4 Core | 8GB RAM | 200 GB | CentOS | |
| VPS-2 | 6 Core | 16GB RAM | 300 GB | CentOS | |
| VPS-3 | 8 Core | 32GB RAM | 500 GB | CentOS | |
| VPS-4 | 8 Core | 48GB RAM | 650 GB | CentOS | |
Unlimited Bandwidth VPS Hosting Plans (Windows):
| Plan | CPU | Memory | (Storage) SSD | Operating System | 3 Years Plan |
| --- | --- | --- | --- | --- | --- |
| VPS-1 | 4 Core | 8GB RAM | 200 GB | Windows | |
| VPS-2 | 6 Core | 16GB RAM | 300 GB | Windows | |
| VPS-3 | 8 Core | 32GB RAM | 500 GB | Windows | |
| VPS-4 | 8 Core | 48GB RAM | 650 GB | Windows | |
Suitable for Forex Trading
If you want to start Forex trading or keep your trading platform available 24/7, we provide VPS hosting to use unmetered bandwidth with automated algorithm strategies. You can use this plan by connecting the trading platform to a remote terminal. The VPS hosting service plans will provide maximum latency and high productivity.
Choose from Wide Range of VPS Plans
Server Basket provides different VPS plans of hosting with various features. You can select a suitable plan for your website according to the business needs and budget. These plans come with unlimited bandwidth to run your website with increased users' traffic and not worry about server downtime issues. You can maintain your website effectively and upload or download content.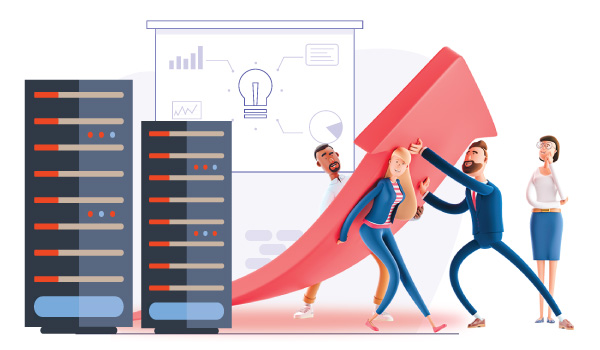 Powerful Hardware for High Performance
We will provide a customized configuration of the hosting provider based on the requirements to deliver improved performance. The powerful SSD drives and enough RAM have been deployed to enhance the website performance while maintaining maximum operational efficiency. Unlock the power of cloud hosting to obtain high-performance using the native SSDs coupled with high network speed.
Free Unlimited VPS Hosting Demo
Do you want to plan for adapting VPS hosting? You can avail free demo to check out the available services and clear your queries for purchasing the plans. We provide a trial period of 15 days that can help you to verify whether it's comfortable for your business. Free trial service provided that recommends managing the peak-time workload.
Easy Access with Best Control Panels
We at Server Basket provide standard and web-based control panels for running your website smoothly with easier access. Our unlimited bandwidth packages ensure easier and faster access to the website with ultra-fast webpage reloading and an excellent experience for the visitors. By using cPanel, you can control your website with faster access, ease, and convenience.
Highly Secured VPS Hosting
High-level security is provided to your website under our VPS hosting plan, which comes with advanced firewalls like IDS and IPS to safeguard against viruses, malicious, and other attacks. You can manage and monitor your website easily with the in-built firewall setup to avoid data loss. An SSL certificate will provide protection more than the state of the art data.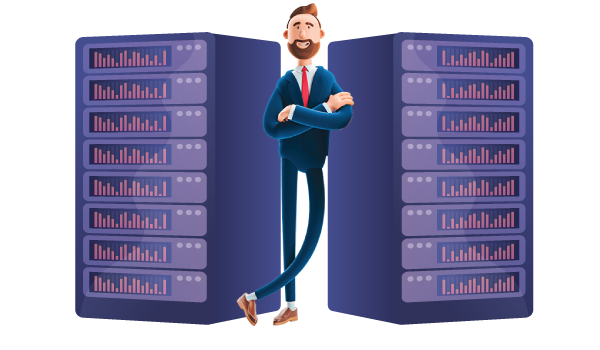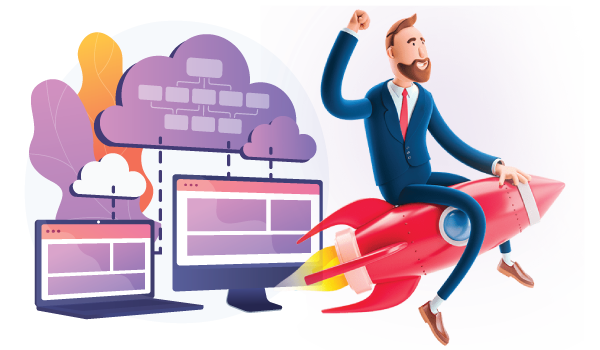 Migration Support without Charge
Are you worried about crucial data loss during the migration from one hosting to another? Server Basket's VPS hosting provides free migration support while giving access to the website without any interruptions. We assure zero percentage of data loss using the advanced migration infrastructure and safety measures. The process of migration will be performed with utmost care.
Hosted in Tier4 DC with 100% Uptime
We co-locate your hosting server in the Tier4 Data Centre, which establishes the best-in-class infrastructure, high-level security, multiple active power, reliable network connection and cooling paths. We ensure 100% server uptime because Tier4 DC will never cause breakdowns to the system. It allows running multiple websites with the fastest browsing speed without any downtime issues.
Our Best Services
Save up to 60% compared to other cloud provider designer developers bloggers
designers developers, bloggers and online businesses.








/ WHAT PEEPS SAY /
See What They Have to Say