AED 3,550 (-16%)
Hourly Server Management
Complete server management.
On-time server checkups.
Server Optimization.
Migration Support.
Cost-effective management plans.
Description
Hourly Server Management, as the name suggests, is a server management plan which aims to fulfill the one-time server admin jobs. This package is helpful in fixing web hosting issues, including security updates, backup scripts, optimizing apache, MySQL, and more. Hourly server management primarily caters to the companies who need one-time jobs, which takes only hourly server support.
The basic services or hourly server management also include third-party software installations, backup configurations, server migrations and restorations, automation, and server optimizations.
What are server management Services?
Server Management includes server monitoring and maintenance to ensure superior performance. This server management has managed the software, hardware, security, and data backups with effective solutions while minimizing the downtimes of servers to fulfil certain business goals.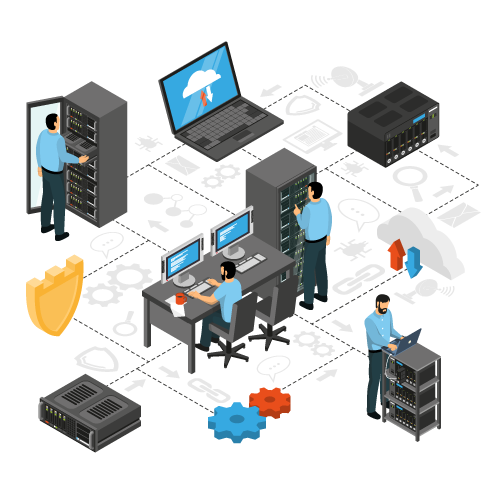 What Does ServerBasket Do?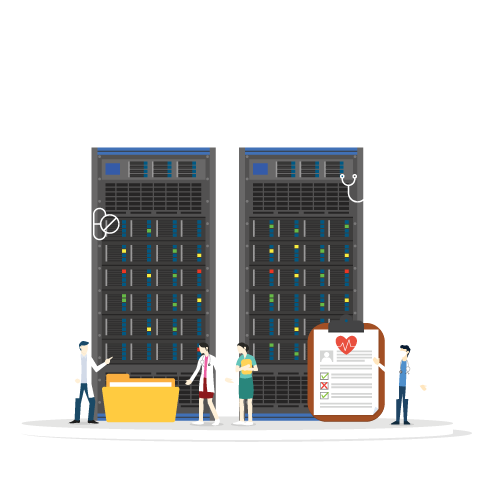 Running Server Hardware Stress Tests
We at ServerBasket, provide you with the best hourly server management. Our platform runs server hardware stress tests which include multiple tests to check the performance of your server. It includes RAM testing, hard drive testing, CPU test, and more.
Keeping Check on Server Security Status
No more worry about the safety and security of your data or server as we ensure total security of your server from all the bugs and viruses. We also keep a regular check on server security status and make necessary, timely updates.
Configuring Additional Software on User Demand
Installation of additional software is one of the services or features of hourly server management. However, at ServerBasket, we facilitate the configuration of the additional software on users' demand and as per their requirements.

Fixing Issues with Control Panel
We also take care of all the issues with the hosting control panel that needs immediate fixing. Our platforms ensure regular updating of the control panel license and upgrading it to the latest version.

All-around Data Backup Solutions
Although the security measures are employed, you do not need to worry about losing data. Enjoy configured server backups. You can restore your entire server and data from an old backup and create new backups.

Complete Server Management
With ServerBasket, the users get to enjoy complete management of all their server requirements. The client does not have to be bothered about anything. Our services allow you to concentrate on achieving your professional goals.

On-time Server Checkups
We look after the proper functioning of your server. You can enjoy regular and on-time checkups of your servers to identify any dysfunctions and subsequently correct them to keep the server running.

Server Optimization
Our clients also enjoy the benefit of an optimized web server or database server. We make sure the server is optimally utilized, which allows the user to handle more customers on the server and get the most out of your server.
Benefits for Users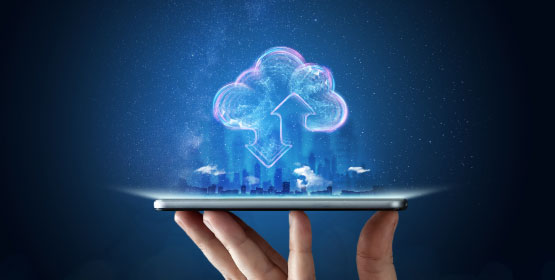 Migration Support
The users also get migration support for their servers and infrastructure. With us, all this can be done in minimal downtime without losing any data. We offer complete migration support along with a detailed report of migration.

Cost-Effective Management Plans
We offer all the features and benefits of hourly server management service for our customers in different plans. They can choose from our cost-effective management plans as per their needs and server requirements.