Server Auditing & Reports
AED 3,550 (-16%)
Server Auditing & Reports
Advanced audit procedures.
Regular performance checks.
Examining failed logins.
File and folder audit reports.
Detailed configuration analysis.
Alerts on threat detection
Recording user activity
Description
For a business to run efficiently, server setup is not the only necessity. It is also essential to check the servers and look for hindrances and shortcomings of the system. Therefore, the auditing process is vital to find out and report any threats and get relevant information. Server Audit reports provide information on all servers and ensure that they work as per the needs.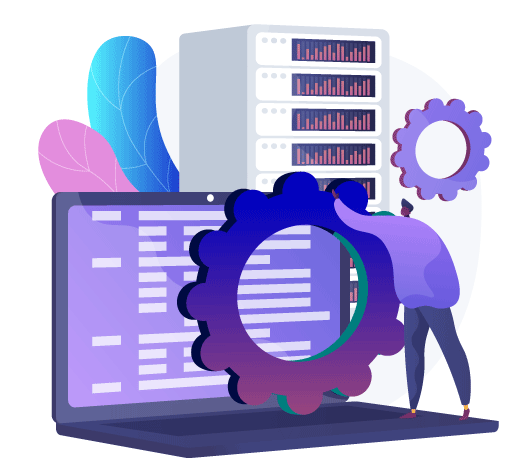 Advanced Audit Procedures
At ServerBasket, we not just examine your servers but run advanced audit procedures to give you the best experience. An advanced audit provides multiple settings for account login, and we assess and employ advanced security audit policies.
Regular Performance Checks
Regular audits facilitate consistent performance checks on your server. We regularly monitor your servers and workstations and get you the updates, reports, and performance metrics. It assists you in making better decisions regarding your functions.
Examining Failed Logins
In case of failed logins, we provide all the relevant information to our clients and help them assess the threats. ServerBasket offers details such as server and account name, account domain, source workstation name, and IP address.
File and Folder Audit Reports
The file and folder audit reports allow the users to track every activity on the file system. You have your eyes on who enters, or modifies your data. This data is filed and can be filtered as per your requirements.
Detailed Configuration Analysis
Our platform also offers you a detailed configuration report and analysis by enlisting complete configurations. It shines a light on the configuration defects where it is needed to make necessary corrections.
Alerts on Threat Detection
Our server auditing and reporting service runs a regular check on your system and keeps you alerted whenever a threat is detected. ServerBasket immediately detects any malware or security breach and provides protection.
Recording User Activity
You can also monitor and record the user activities from a single interface. It gives you instant knowledge of the user behavior and actions regardless of where they are connecting from.