AED 64,494 (-15%)
Best for High-End Computing
Powerful 7U Modular Chassis
Compatible with Multi-Core Processors
Connect Latest Storage Devices
Supports Multi-Chassis Networking
Innovative & Latest Management Features
Description
Are you looking for a perfect chassis with revolutionary architecture highly compatible with the latest technologies? The Dell EMC PowerEdge MX7000 high performance in addition to reduced IT resources. Power-packed with innovative and in-trend features, it allows you to focus single-handedly on innovation. In addition to incredible 7U modular chassis, get high-end computing and multi-core processor support. With flexible architecture, agile management, and responsive design, get all expected functionalities at one point with state-of-the-art performance. Get your Dell PowerEdge MX7000 enclosure from ServerBasket today and get an assured warranty and robust delivery within 2-4 business days.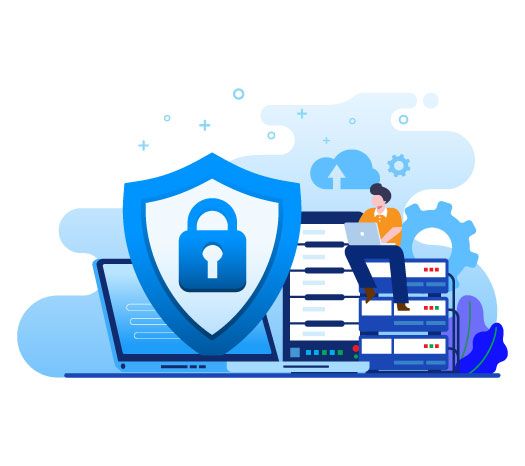 Recommended for High-End Computing
Are you looking for an enclosure that can get through high-performance computing workloads? The Dell PowerEdge MX7000 is flexible enough to deliver high-end performance to complex applications of recent times. Get immense advancement in-network, computing power, and storage.
Powerful 7U Modular Chassis
Precisely deployed with 7U modular chassis, Dell MX7000 put on flexible resource blocks. Get exquisite efficiency by way of shared power, the great extent of networking, I/O, and enhanced management. It comes with distinct no-midplane architecture to support future upgrades.
Compatible with Multi-Core Processors
Searching for an enclosure with an ultra-fast computing speed? Highly compatible with multi-core processors, Dell MX7000 offers enhanced performance compared to a single-core CPU with the same speed. With the support of multiple cores, run collective processes simultaneously. Get boosted performance for powerful applications.
Connect Latest Storage Devices
Do you need an optimal solution for the immense enterprise storage requirements? With the MX7000 enclosure, connect up to the minute storage devices such as SAS/ SATA drives and NVMe storage drives. Being highly compatible with the latest storage devices, get optional storage sleds for future requirements.
Supports Multi-Chassis Networking
MX7000 enclosure provides significant support to multi-chassis networking for enhanced sled connectivity and chassis management. Shared networking for upto ten chassis provides better data efficiency. The primary purpose of chassis networking is to provide data redundancy, especially if any chassis fails.
Innovative & Latest Management Features
Deployed with MX9002m Management Module, Dell PowerEdge MX7000 is responsible for handling the comprehensive chassis power, its cooling in addition to physical user interfaces. With the support of an Ethernet switch and external Ethernet ports, it offers state-of-the-art network management.