AED 2,111 (-5%)
Ideal for campus & branch applications
Multi-purpose firewall with 24 ethernet ports
Improved scalability & optimum performance
Outstanding protection against threats & malware
Detect & block external attacks with advanced features
Certified Cisco switches with desired part numbers
Free round-the-clock configuration support
Description
Are you tired of finding suitable and affordable network switches for your organization? Then, switch to Cisco 2960, which is provided by Server Basket at the lowest prices. It is designed explicitly for branch-office applications with reliable network connections. Cisco switch includes 24 Ethernet Gigabit ports that block the threats and enhance the performance. It delivers optimized and scalable performance for VoIP and network traffic applications. In-built security features can detect and eliminate unwanted threats. We provide certified and rigorously tested Cisco switches with specific part numbers. Our technical support team offers assistance in the configuration of network switches.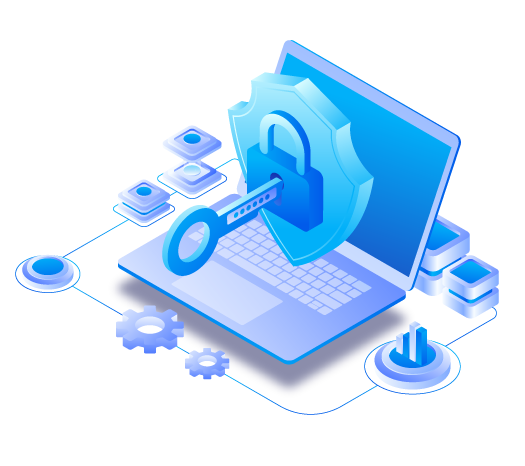 Ideal for campus & branch applications
Cisco Catalyst 2960 provides enterprise-class security access for branch or campus applications. Based on Cisco IOS, it operates to support the device and network management. The network switch comes with simple device configuration, troubleshooting, onboarding, and monitoring to improve the operational efficiency with the reduced TCO of business operations. Our reliable Cisco switches have been used to run the data center with optimum performance and network security while protecting your data from hacking or malicious activities.
Multi-purpose firewall with 24 ethernet ports
Cisco switches have been established with 24 Gigabit Ethernet ports for desktop connectivity with 1 GbE Small Form-Factor Pluggable (SFP) uplinks. These Ethernet ports of Cisco 2690 simplify the multiple connections of a network and eliminate the potential bottlenecks at the uplink port. You can connect to multiple users using a 24 port switch that suits any space-constrained environment through the 1U rack enclosure. It resulted in less congestion and increased connectivity even in case of substantial internal traffic.
Improved scalability & optimum performance
Do you need a network switch that should meet your scalable business needs? Purchase Cisco 2960 at Server Basket that enables secure and reliable network connectivity. It ensures the quality of service for voice over IP, i.e., VoIP and business-critical applications. The Cisco switch allows the users to deploy multiple VLANs to improve network scalability through effective load balancing. It provides energy-efficient and optimized bandwidth performance for various types of network traffic, including mission-critical applications.
Outstanding protection against threats & malware
The integrated Cisco NAC module of the 2960 switch series enhances the security of your enterprise network. It makes sure that all devices, users, and guests adhere to the security policies to avoid potential vulnerabilities and threats. The NAC module repairs the malware attacks locally before entering the WAN. With the low-cost and high-quality Cisco switch, you can protect your business from internal and external threats by blocking vulnerabilities, ransomware, malware, and other relevant cyber-attacks.
Detect & block external attacks with advanced features
Cisco network switch includes a wide range of advanced security features to detect and curb external network threats and malware attacks. The features are Private VLANs, comprehensive 802.1X, device sensor and classifier, Cisco TrustSec, IPv6 First-Hop security, Cisco Threat Defense, VLAN assignment based on MAC protocol, etc. As the switch is integrated with the advanced and best management security features, you can completely focus on accomplishing the business functions instead of managing the network connectivity.
Certified Cisco switches with desired part numbers
We never compromise on providing high quality and reliability for network switches. Our experienced engineers perform multiple rigorous testing procedures, advanced methodologies, verifications, and approvals before selling them to the customers. We sell certified and grade-A quality Cisco switches only with the seller warranty coverage. Before delivering the switch to your destined location, we once again verify its performance and quality to avoid business disruptions. Our listed Cisco 2960 switches are available with part numbers like 2960X-24PD-L, WS-C2960XR-24PD-I, WS-C2960ZR-24TS-I, etc.
Free round-the-clock configuration support
Suppose you have bought Cisco Catalyst switches from Server Basket. In that case, you need not have prior knowledge about configuring them as we offer free configuration support, including from basic installation and configuration to comprehensive troubleshooting and monitoring services. Our expert technical team is available 24/7 to power your devices. One of our experts will guide you to understand the procedure and complete the installation quickly. The diagnostic tools of Cisco catalyst troubleshoot the devices with few clicks.