AED 1,578 (-5%)
AMC for All Cisco Servers
Improve Performance of End of Life Servers
Configuration Upgrades at Affordable Price
Free Onsite Support
Excellent Condition with 100% Uptime
Fixed Low Annual Rate
Description
Don't you think that it is very risky to run your IT applications with the Cisco servers that have run out of warranty? Unexpected failure can stop the core processes of your business and may incur huge losses. If you want to run your server and get high performance from it for years without any issues, you must consider signing an annual maintenance contract with reliable managed service providers in UAE like Server Basket. AMC service not only maintains your server in good working condition but also saves you from manpower and unexpected repair costs that may arise after the warranty. Along with regular maintenance, Our Cisco Server AMC package also covers free repairs, configuration upgrades with genuine hardware at nominal prices, onsite support, software updates, and security monitoring, onsite support, and 24/7 tech support. We provide AMC service for Cisco Rack, tower, and blade servers at all locations in the UAE, no matter whether your office is located in a city or a remote region.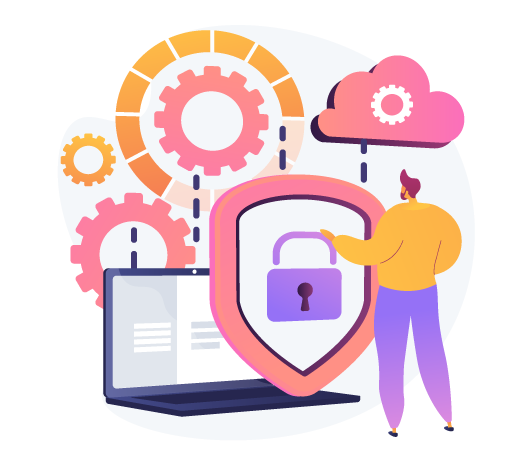 AMC for Any Cisco Server:
No matter whether you have a Rack, tower, or blade server of Cisco brand, Server Basket provides annual maintenance contract all varieties of Cisco. It is very much essential to safeguard your machinery with a preventive maintenance contract to get the peak performance from your server. Our engineers are well trained and have years of experience in dealing with various models of Cisco servers, including Cisco UCS C220 M4 Server, Cisco UCS C240 m4 Rack server, Cisco UCS C220 M3 Rack server, etc.
Maximize Performance and Life of Your Server:
Have you invested a lot in your Cisco Server? Then you must safeguard your investment for year's periodic maintenance. Longer life of your server with the good working condition is very much essential for the success of your business. When you choose our annual maintenance contract for the Cisco server, our experienced engineers will inspect the hardware thoroughly, security will be monitored, and serious issues will be identified and resolved before they turn into serious issues. Your server will never experience any failure with our AMC service, and it will deliver excellent performance.
Quick Onsite Support:
Our Cisco Server AMC package also covers free onsite repairs in case of major hardware breakdowns, and you will receive exceptional assistance from rigorously trained engineers. We respond in no time and provide quick support during emergencies with less or no impact on your business operations. Soon after fixing the issues, our engineers will check the health and performance of the server to ensure that it is in optimal working condition.
Reasonable Price for Configuration Upgrades:
If you want to upgrade the resources of your Cisco server like RAM, storage drive, processor, etc. in the contract period, we will do it at a relatively low price with certified OEM components. We do have an extensive collection of Cisco spares, and we provide them at special prices for our AMC subscribers who are interested in increasing their server resources.
Maintain Good Health with 100% Uptime:
Forget about downtime and focus on increasing your business revenue by choosing our Cisco Server AMC service. Any unexpected downtime may have huge impact on your business operations. Our proactive team will remotely monitor the servers and rectify the issues hardware as well as software related issues immediately. If there is any emergency breakdown, our team will take it as a high priority and bring back your server to normal working conditions within no time. Our AMC service is aimed at maximizing your server uptime.
More Savings with Fixed Annual Charges:
Imagine how much you much salaries you will need to pay if you hire a dedicated engineer for looking after your Cisco servers? You might end up investing a lot for technicians whenever your server experiences any breakdown if you don't have a dedicated technical team or an annual maintenance contract. You will save all these costs with our low priced Cisco AMC services. Our team acts like your staff and provides end to end support for increasing your server's productivity. Our one-time affordable fee can save you from all these costs.
Prompt Service All Over UAE:
We provide AMC services for organizations of all sizes across UAE. Our aim is to keep your server running 24/7 without any performance-related issues or breakdowns. We have the right resources and tools to provide AMC service for Cisco servers to any company in and around UAE. Our engineers can instantly reach any location in the UAE, be it Dubai, Sharjah, Fujairah, Abu Dhabi, Ajman, Al Ain, or any other region.
Unlimited 24/7 Support:
We help your business running seamlessly without any interruptions by preventing possible breakouts through proactive monitoring and by providing remote support. Our engineers are trained to resolve any kind of issue, so they can make your Cisco server to run like before within least possible time. You can contact us immediately through phone, email, or live char if you face any unexpected problem with your server.