New 960 GB AGI 2.5 Inch(SFF) @ 6Gb/s SSD
AED 736 (-5%)
Suitable for Any Brand Server
Accelerates Responsiveness of Your Server
Optimized for Data Center Environments
Built to Handle Read Intensive Workloads
Fast Loading & File Transfers
Outstanding Reliability & Low Power Usage
Description
Do you need an unquestionable storage solution to enhance the productivity of your servers? Are you planning to improve the responsiveness and speed of your servers? Here is a cost-effective deal to fulfil your storage desires. Server Basket puts forward the 2.5-inch 960GB AGI SATA SSDs that deliver high performance, consistent reliability, and outstanding efficiency for faster and better outputs. With their high storage capacity, exceptional transfer rates, and extraordinary durability, advanced security this SATA SSD is everything you need for your high-end servers. They offer low latency and consume less power. These SSDs are programmed with NAND flash technologies to provide reliability and durability for them. Server Basket has a cluster of these high quality AGI SATA SSDs that are tested and preserved for future-proofing your servers. Every storage drive you find on our page is priced deliberately with utmost concern and is frequently updated, taking the market value into consideration. Get in touch with us through LiveChat or WhatsApp to place the order of this excellent SSD and bag the advantages of free installation support, iron-clad warranty, and safest delivery deals.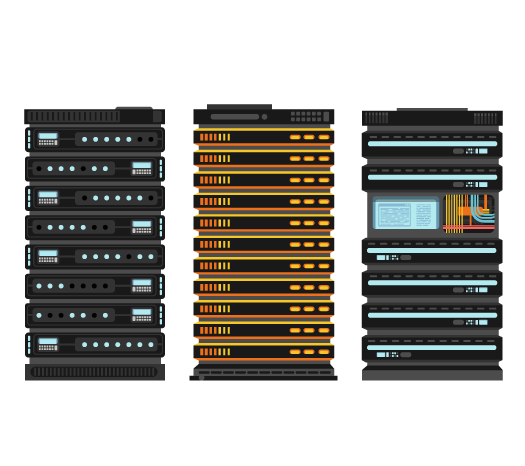 Suitable for Any Brand Server:
Unleash the capability of your server using our renowned 2.5-inch SATA SSDs. They comply with major server brands, including Dell, HP, IBM, Cisco, and Fujitsu, to deliver exceptional performance and better storage for your data and workloads. They have a perfect shape and body that can easily be housed in any server configuration of any generation you use. These hot-plug SSDs can be mounted easily in your server chassis without affecting the regular functioning of your servers.
Accelerates Responsiveness of Your Server:
Want to scale up the responsive speeds of your enterprise servers? Switch to the highly recommended 960GB AGI SSDs that aim to deliver more fluidity and flexibility to your workloads. Using these 960GB 2.5-inch SSDs, you can move through larger files, applications, media, and documents a lot faster and it becomes considerably easier to store and access your data. This AGI SSD enables blazing fast storage without any noticeable latency and drop times.
Optimized for Data Center Environments:
Are you in search of rich storage drives to render maximum performance for your complex work environments? The 960GB SATA SSD can achieve high IOPs to significantly enhance your datacenter server performance. These AGI SSDs are optimized to cater to your data centre environments and have substantial read and write capabilities. They can also be a good fit for mixed-type workloads. Its design offers excellent ruggedness alongside enabling high transfer rates for better performance.
Built to Handle Read Intensive Workloads:
If you need a supreme storage solution that allows you to seamlessly implement your read intensive workloads, then you might find this 960GB AGI SFF SSD very helpful. This incredible storage drive has a magnificent read performance for each input/output per second. It is specially tailored to meet the requirements of your read intensive workloads inclusive of web servers, social media pages, read caching, boot, and many more with better efficiency and speeds.
Fast Loading & File Transfers:
Do you hate high loading and transferring times? Then all you need is our super-fast 960GB AGI SATA SSD that can offer up to 6Gb/s transfer rate for quicker propagation of your files, media, and documents. You can load any amount of data within seconds using these SSDs. These SSDs are included in the multi-vendor options that offer shorter lead times and enhance the accessing, loading as well as transfer speeds of your data and media effectively.
Outstanding Reliability & Low Power Usage:
Are you in search of powerful SSDs that can work effectively with a minimal amount of power? Look no further. Server Basket suggests the 960GB AGI SSD that is known for its ideal power consumption rates and enhanced reliability. These SSDs are tolerant to extreme work conditions and exhibit outstanding reliability. They are considered to be more efficient as they gobble up extremely low power even in the most adverse and heavy load conditions.
Reliable Storage with Strong Security:
Escalate the storage density to avail capacious benefits for your workloads and data using these 960GB AGI SATA SSDs that come with NAND flash technology to allocate more bits per memory cell. This SSD offers 33% more scalable storage and is well known for providing high security for the data you store. The scalability, security, and durability of these 960GB SATA SSDs make them sizeable for any type of varying workflows users prefer to perform.
1 Year Replacement Warranty:
The 960GB SATA SSD you buy from us comes with an infallible replacement warranty of one year. If you come across any kind of technical problem such as mysterious performance degradation or drive failure within one year from the date of its installation, we take complete responsibility to make it right. Contact us to claim your warranty. Our team ascertains that you receive a replacement SSD as soon as possible without causing any disturbance to your regular workflows.
Quick Doorstep Delivery:
Server Basket guarantees quick delivery of your SSDs anywhere across the UAE. The SSDs will be packed in corrugated boxes and are sealed perfectly to shield against unexpected hurdles during their transport. Our reliable shipping agents make sure that the SSDs are delivered to the correct destination in perfect condition. On-time doorstep delivery is guaranteed to all our customers living in busy cities like Dubai, Sharjah, Al Ain, Abu Dhabi, Ajman, etc., and to remote locations as well.