New 2.5 inch 600GB SAS (HDD) Hard Drives
AED 314 (-25%)
Increase your Server's Storage
Certified Grade "A" Quality HDDs
Create RAID for Data Protection
Suitable for Wide Range of Servers
Less Cost Compared to SATA Drives
Set up NAS for Remote Data Access
Description
Are you in search of ideal storage drives that can keep up with your intensified storage requirements? Does your server storage need a makeover to handle upcoming work pressures? Server Basket has an outstanding collection of 2.5-inch 600GB SAS hard disk drives at affordable prices to fulfill your immense storage needs. Our high-quality hard drives are known for their excellent rotational speeds, impeccable transfer rates, low latency, and diversified performance. You can offer better protection to your IT, business, organizational information and can easily set up a NAS system using these high-end enterprise SAS HDDs. These SAS hard drives are highly compatible with many server brands and are less expensive compared to other SATA drives. We sell high-quality SAS HDDs that have successfully passed all our quality-check tests. They significantly improve your server storage and offer ideal response times for finer workload propagation. Server Basket comes up with generous prices on all its SAS HDDs. Contact us today to buy our certified top-quality SAS HDDs and relish the benefits of free installation support, strict replacement warranty, and prompt delivery services we offer.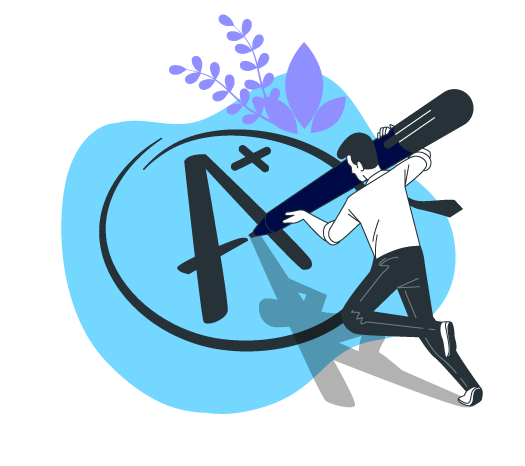 Increase your Server's Storage:
Do you wish for a better hard drive that can enhance your server storage the way you desire? Choose the high-quality 600GB SAS HDD that can offer more storage to your intensive workloads and help you in boosting the output efficiency and performance of your server applications. These SAS hard drives have impeccable rotational speeds that escalate the productivity of your complex programs, business applications, etc., alongside providing better storage to your demanding workloads.
Certified Grade "A" Quality HDDs:
Server Basket is known for the quality of its storage drives more than anything else. All the SFF 600GB SAS HDDs are certified for their top-notch performance. Our 'A' quality hard drives have gone through multiple testing procedures in burn-in conditions and are then stocked in our warehouses. We will be very careful with our testing procedures and cross-check that there is no mistake made so that users receive only the best quality SAS hard drives.
Create RAID for Data Protection:
Do you plan on providing high security to your data and applications running on your servers? Create a RAID set up using our 600GB SAS hard drives to offer better protection for the confidential information stored in your applications and files. They are highly fault-tolerant and act as the best backup source for you. The RAID built using the SAS HDDs provide reliability and high availability of your data in the simplest and efficient way possible.
Suitable for Wide Range of Servers:
If you are looking for the best SAS HDDs that comply with major server brands, take a look at our 2.5-inch 600GB SAS hard drives that are built with a perfect body and ideal frame to effortlessly fix in any of your server chassis. They significantly improve the functionality of your Dell, HP, IBM, and other prominent server types. These SAS HDDs will definitely fulfill your prevailing as well as upcoming storage needs without any second thoughts.
Less Cost Compared to SATA Drives:
Why invest more in the SATA storage drives while you can get hold of the renowned SAS hard drives at the best prices? Save yourself a share of your investments by choosing the SAS HDDs and enjoy better storage speeds. Users will definitely experience the elevated performance with these SAS hard drives compared to the SATA drives. Buy these new 600GB SAS HDDs that are available at low prices nowhere other than Server Basket.
Set up NAS for Remote Data Access:
Do you plan on setting up a NAS to reduce your hardware costs and for better data access? Provide an easy and affordable storage solution for your workspace using this NAS system that can uncomplicate your data accessing procedures. The 600GB SAS HDD allows users to create a portable network attached storage set up so that users can attach and remove whenever their work demands. On top of that, they act as cost-effective backup solutions too.
90 Days Replacement Warranty:
Are you interested in buying a storage drive that comes with an assured warranty? You can undoubtedly get them from Server Basket. Our 2.5-inch 600GB HDDs are covered by a reliable warranty scheme. If you encounter any issues with your SAS drive within 90 days from the date of its installation, you can claim the warranty. In such a case, we provide you with a genuine replacement within no time so that your work remains undisturbed.
Quick Remote Installation Support:
If you think you'll need some help with the installation, then contact us right away as we offer free of charge installation assistance to all our customers at any time of the day. We hired a special team who solely dedicate their time and resources to help you with the installation procedure. They will explain the entire procedure while clearing all your doubts. They ensure that you can handle the SAS HDD on your own.
Quick On Time Shipping Across UAE:
Do you want to get your hard drive delivered safely without any delay? Trust our delivery services as Server Basket is best known for its prompt delivery to any place in the UAE in less than 3 working days. We pack your SAS HDD in multiple protective layers and seal the package before dispatching it to your desired destination. Our reliable shipping agents ship the HDD to all places in and around Dubai, Sharjah, Al Ain, Ajman, etc.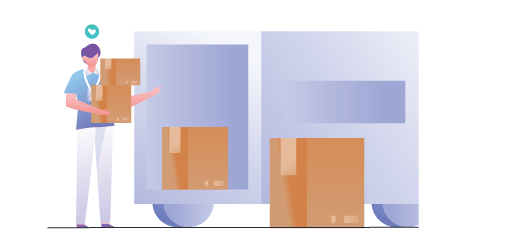 Specification
Additional information
| | |
| --- | --- |
| Product Type | Hard Disk Drive |
| Hard Drive Form Factor | 2.5in SFF |
| Spindle Speed | 10,000 RPM |
| Interface | SAS |
| Storage Capacity | 600GB |
| Data Transfer | 6Gbps/12Gbps |