Intel Xeon E5 2690 @ 2.9GHz Processor
AED 110 (-10%)
Ideal for Virtualization
Boost your Server Performance
Huge Number of Cores
Highly Reliable CPU with Advanced Security
Hyper Threading Technology Enabled
Suitable for Huge Range of Servers
Description
Are you looking for a high-performance processor for speeding up servers of your organization? Do you wish to experience the ultimate productivity and efficiency of a high core processor? Enriched with ground-breaking capabilities, the Intel Xeon 2690 processor can handle mission critical workloads with its extraordinary specifications and numerous advanced technologies. The processor comes with 8 cores and can process any type of application with the help of its integrated technologies. A cluster of advanced technologies embedded with this Intel processor aims to improve the functionality of the server even in the most complicated work environments. These E5 processors are scalable, flexible, agile, and the best you can give to your servers for boosting performance. The Intel Xeon E5 2690 processor is a blend of high speed and top-notch performance. They offer great security and are compatible with any of the established server brands. Server Basket puts the best prices on all the E5 2690 servers compared to any other server merchants in the UAE. Contact us today to buy this amazing Intel processor that is covered by an excellent warranty and get it delivered to your destination as quickly as possible.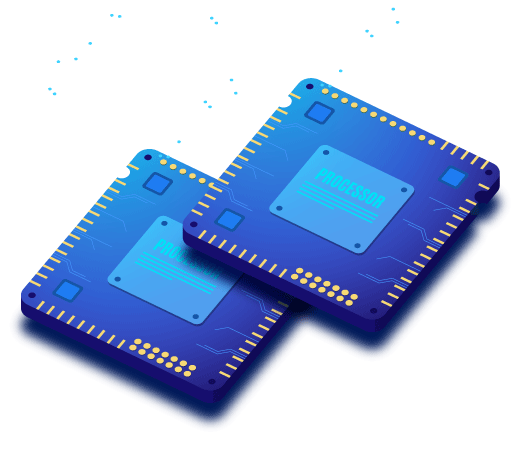 Ideal for Virtualization:
Do you need a better processor to maintain your virtual machines? The Intel Xeon E5 2690 processor provides the servers with progressive virtual technologies that include VT-x with EPT, VT-x, and VT-d to limit the downtimes and improve the productivity of a maximum of 16 virtual platforms simultaneously. They isolate the virtual systems and accelerate intensive virtual works. The processor is ideal for virtualization as it accords much better security and reliability to your multiple virtual workloads.
Boost your Server Performance:
Does your work demand an exceptional server performance? By offering a base frequency of 2.9GHz and a maximum turbo frequency of 3.8GHz, the Intel E5 2690 processor significantly improves the performance of your server workloads. They are highly recommended for their flexibility and scalability, and they can avail up to 384GB of memory while proffering 8GT/s bus speeds to provide exceptional speed and performance to all the systems they support.
Huge Number of Cores:
If you are in quest of a processor that comprises a higher core count, Intel E5 2690 processor is the perfect solution as it supports up to 8 cores to help your server in achieving ideal performance with an anticipated efficiency. A huge core count helps in improving the productivity of the server by utilizing all available server resources to run high-end applications seamlessly which can be undoubtedly achieved with the help of Intel E5 2690 processors.
Highly Reliable CPU with Advanced Security:
Are you worried about the security of your work files and important data? There is no question of compromise when it comes to security. Our Intel Xeon E5 2690 processors are highly reliable as they provide better security using Intel AES instructions and trusted execution technologies. These technologies help safer computing alongside secure data encryption and decryption. Also, Execute disable bit available in the processor prevents the invasion of malware and offers great protection to your software applications.
Hyper Threading Technology Enabled:
Do you want to improve the multi-core functionality of your server? Then you should definitely need the Intel E5 2690 processor that supports the Intel hyper-threading technology. By delivering two threads for a single physical core, this technology helps your server in completing any complex task sooner. Hyper-threading offers better throughput for your servers by getting work done in parallel. So, the servers can easily run any heavy-loaded and exhaustive workloads.
Suitable for Huge Range of Servers:
Hesitant about the Intel E5 2690 processor's compliance with your server? This Xeon processor comes with a 32nm lithography and a perfect die area that fits in any server effortlessly. You can use these high-performance Intel E5 processors in either of the HP, Dell, Fujitsu, IBM, or Cisco servers whichever form factor they come in. The Xeon processors offer a great affinity to all work conditions irrespective of the server model you install them in.
90 Days Assured Warranty:
We are known for our reliable products more than anything else. We guarantee the perfect functioning of the E5 processors as we subject them to rigorous testing to cross-check their capability. The Intel Xeon E5 processors are backed up for 90 days by an assured warranty scheme which states that your Intel 2690 processor will be replaced when any problem occurs with its functioning in the stipulated warranty period after the installation.
Fast and Secure Delivery Across UAE:
Are you in a hurry to get hold of a new processor? Server Basket is here for you. We are well known all around the UAE for our speedy and safe deliveries. We ensure that the Intel processors you ordered reach your doorstep within 2-3 days in a perfect condition as you expect them to be in. Our services extend to all important places in the UAE inclusive of Abu Dhabi, Dubai, Sharjah, Ajman, Fujairah, and many more.
Specification
Additional information
| | |
| --- | --- |
| Brand | Intel |
| Product Type | Processor |
| Number of Cores | 8 |
| Number of Threads | 16 |
| Clock Speed | 2.90 GHz |
| Cache Memory | 20 MB |