HP Smart Array P410 Raid Controller for HP Gen6 Servers
AED 500 (-10%)
HP Smart Array P410 Raid Controller
Enterprise Grade Data Protection
Cache Size 512 MB
Interface: SAS & SATA
8 Port Serial Attached SCSI (SAS) RAID controller
Data Transfer Rate: 6Gbps
Description
HP Smart Array P410 Raid Controller for HP ProLiant Gen6 Servers with Our Configuration Guide
Is rising data becoming a challenge? Are you looking for a storage solution that can help you meet a variety of needs? Need a RAID controller that can protect your crucial data? Then 8 Port SAS HP Smart Array P410 Raid controllers is the right storage solution for you. HP P410 controller drastically enhances your storage utilization and performance. The RAID card is engineered to deliver the scalability, accessibility and reliability your business needs. The brand new HP Smart Array P410 enables you to deal with various data privacy challenges. Trust on HP P410 for the best storage solutions and Server Basket for the best price. With the lowest price, also enjoy the perks of a quick delivery, RAID installation guidance and a strong warranty.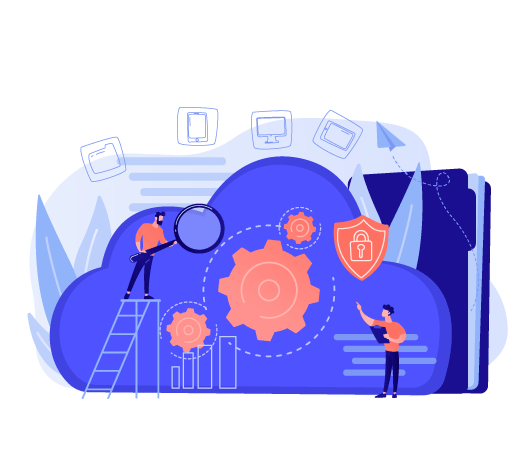 Best Raid Controller for HP ProLiant Gen6 Servers:
HP Smart Array P410 Smart storage solution is built so that you can handle the advanced IT compute in an efficient way. The Raid controllers is designed to fulfill the business requirements handled by HP ProLiant DL120, DL160, DL180, DL360, DL 380, DL580, ML150 and many other HP Gen 6 servers.
Online RAID Level Migration Supported:
Want to perform RAID level migration from RAID 1 to RAID 5? Then P410 is the platform you can rely on. Expand your RAID volumes or migrate to different RAID levels with the highly affordable HP P410 RAID card without losing any data. Apart from the best-in-class hardware specifications, P410 comes with advanced Online RAID capacity upgrade and RAID level migration features.
Advanced Storage Management Options:
HP RAID controllers are specially designed for ease of use. The HP Smart Array P410 comes with remote monitoring and easy configurations, thus offering you greater control over your storage environment. The cost-effective Raid Card is embedded with various management features like Online advanced capacity option, online logical drive expansion, array expansion, etc.
Supports Multiple RAID Levels:
If your data center handles sensitive data, then HP Smart Array P410 RAID Controller is the best building block for protecting your valuable data. The best aspect of buying HP P410 RAID card is that it supports multiple Raid levels such as RAID 0, RAID 1, RAID 5, RAID 6, etc.
Compatible with SATA and SAS SSDs:
The 8-port Smart Array RAID controllers are highly compatible with all brand SATA and SAS SSDs. Now store more and transfer your data at higher speed as the HP Smart Array P410 supports SSD drives of various capacity and speed.
Better Fault Prevention and Tolerance Features:
Keep your server running and data available while the failed drive is replaced in HP Smart Array P410 Raid Controller. The highly affordable HP P410 supports several fault tolerance configurations. That includes RAID 6 with advanced data guarding, RAID 6+0, RAID 5, RAID 5+0, RAID 1, 1+0.
Greater Levels of Data Protection:
Protect your mission-critical data as the HP Smart Array P410 Controller is engineered with the HP Secure Encryption feature. The Raid Card is embedded with Advanced Data Guarding and data mirroring feature that can withstand double drive failure without any data loss or downtime. The Raid Controller also comes with technologies like drive parameter tracking, dynamic sector repairing and Smart Array Cache tracking.
Free Remote Installation Guidance:
Do you know there are a range of processes such as all Raid levels are to be installed with BIOS? For efficient working and optimal performance, you should install the RAID cards as per the manufacturer's guidelines. We help you in installing the RAID card perfectly by offering free installation support. Our team is aware of the various RAID card technicalities. That is why we are available 24/7 to offer you free installation support.
Instant Delivery Anywhere in UAE:
No matter in which city of UAE you are located, we offer you quick product shipping. We have with the best logistic companies in Dubai, Sharjah, Abu Dhabi, Fujairah, etc. enables us to deliver the HP Smart Array P410 RAID Controller within 2-3 business days.
1 Year Strong Warranty:
Get a whopping warranty coverage of one year, with the highly affordable HP Smart Array P410 Raid Card. The warranty itself is an assurance of Grade A product quality. Throughout the warranty period, you can claim for replacement or refund if you face any issue with the P410 RAID controller.