AED 1,578 (-5%)
AMC for All HP Servers
Improve Performance of End of Life Servers
Configuration Upgrades at Affordable Price
Free Onsite Support
Excellent Condition with 100% Uptime
Fixed Low Annual Rate
Description
Are your HP servers out of warranty? Don't you have an in-house skilled professional to look after the maintenance of your servers? Sudden issues with your server can cause downtime and can leave huge losses to your business. Leave the fear of breakdown and increase the life of your server by choosing HP Server AMC services. Once the warranty coverage for your server is expired, you may worry about the software and hardware issues. By getting an annual maintenance contract for your HP from Server Basket, you can concentrate on other aspects of your business like marketing, production accounts leaving the server maintenance part to us. We provide AMC services for all types of HP server, be it for rack server, tower server or a blade server. Regular maintenance keeps your server healthy and avoids downtime issues. You just need to afford one time fixed payment and the entire maintenance of your services would be taken care of by us. Our HP Server AMC package in UAE includes free repairs, security checkups, configuration upgrades, onsite support, regular maintenance and 24/7 tech support.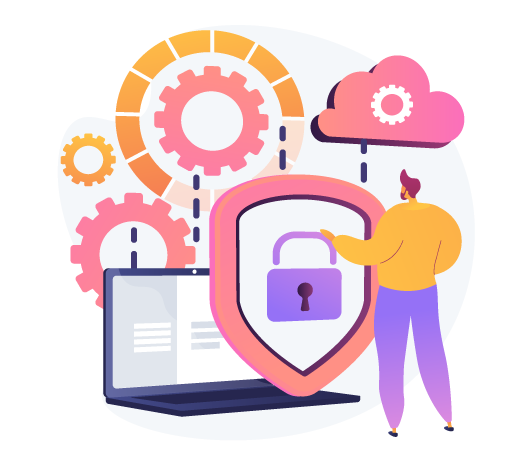 AMC for All HP Servers:
If you are looking for a reliable AMC service provider in UAE who can protect and guard your HP server after the warranty period, Server Basket has best AMC plans that will surely boost the productivity and improve the life of your server. Server Basket is providing cost-effective annual server maintenance contract services for all HP Tower, Blade and Rack servers such as HP D180 Gen9 servers, HP ProLiant DL380P Gen8. HP ProLiant BL460c Gen8 and many more servers. Our budget-friendly HP Server AMC service ensures that your server will be in optimal working condition and provides high performance without any issues.
Improve Performance of End of Life Servers:
Are you running your IT applications with the end of life servers? Is your old server regularly facing downtime due to sudden issues? Planned maintenance helps to identify loopholes and rectify them, which helps to get excellent output from the server. We provide maintenance service for all end of life HP servers. So no matter how old your server is, you can improve its productivity, resale value and life expectancy, productivity and resale value with planned maintenance.
Configuration Upgrades at Affordable Price:
When you want to upgrade the resources of your Dell server, you don't have to look out for other vendors as we perform configuration upgrades with certified spares at extremely low price. Let us know what processor, storage drives, RAM or any other spare part you want, we will upgrade the server according to your requirements. We have a wide range of server spares in stock. So once we receive your upgrade request, we can immediately upgrade the configuration.
Free Onsite Support:
Once your server warranty is expired, you cannot claim free repairs from the seller. You will need to search for a technician whenever there is a problem, or you might need to look out for hiring an experienced engineer. You should invest a lot of time and money to search for an expert engineer and pay him. Hiring an engineer also increases your manpower costs. But if you choose our AMC service, our professional engineers will arrive onsite when there is an issue and resolve it on the spot. So you will save a lot of money on unexpected malfunctions.
Excellent Condition with 100% Uptime:
Do you know that unexpected hardware or software issues may arise and cause downtime if your dell servers are not monitored and maintained properly? Timely maintenance is very important to get the desired performance from your server without any breakdowns for a longer time. We perform regular maintenance to find out hidden problems in the hardware, security vulnerabilities, possible threats, issues in the software before they arise and fix them to ensure smooth operating of your server with 100% uptime.
Fixed Low Annual Rate:
Reduce your maintenance, manpower costs and save more on configuration upgrades with our low priced HP server AMC packages. Increase the productivity of your server by paying a fixed annual rate which will be very less than the cost of individual repairs that you must afford if you don't have AMC coverage. Avail maintenance service throughout the year with a reasonable one-time payment.
24/7 Remote Tech Support:
Whether you are an SMB or a start-up, you don't require an in-house technical support staff when you choose our Dell Server AMC services as we provide free round the clock technical support during the contract period. We have an experienced professional support team that offers remote support via phone, email and live chat. Our engineers are well trained to resolve any issues quickly and address your queries in a timely manner.
AMC Service Available All Over UAE:
No matter how many servers your organization has and where your firm is located, we provide AMC service for HP servers in all the locations of UAE. We offer quick onsite support when you face any major issue with the server. Server Basket provides doorstep annual maintenance service to IT firms, industries, government organizations, educational institutions and the firms of various sectors across all areas in UAE that include Dubai, Sharjah, Al Ain, Fujairah, Abu Dhabi, Ajman, Ras al Khaimah etc.