AED 1,578 (-5%)
Increase Your Dell Server Life
AMC Available for Any Dell Server
Fixed One Time Annual Charge
Run Your Servers with 100% Uptime
Configuration Upgrades at Reasonable Price
Reduce Manpower Costs
Description
Does your organization have multiple Dell servers? Imagine what happens if your server is out of warranty and a sudden downtime occurs due to unexpected failure. Unplanned downtime can cause huge losses, and you may lose your valuable clients. Save your business from unexpected maintenance and high repair costs associated with a server by subscribing to our Dell Server AMC services in UAE. You can cut down the manpower costs by paying a one-time annual fee and utilize the service whenever there is an issue with your server. For better server performance and durability, you should do frequent server maintenance. Our Annual server maintenance contract provides our clients with an effective advantage of planning the server maintenance and repair services at regular intervals. With us, get an ultimate peace of mind, while we help you enhance the shelf life of your Dell servers and increase business productivity. Our AMC service packages are for the very lowest price when compared to other service providers in the UAE.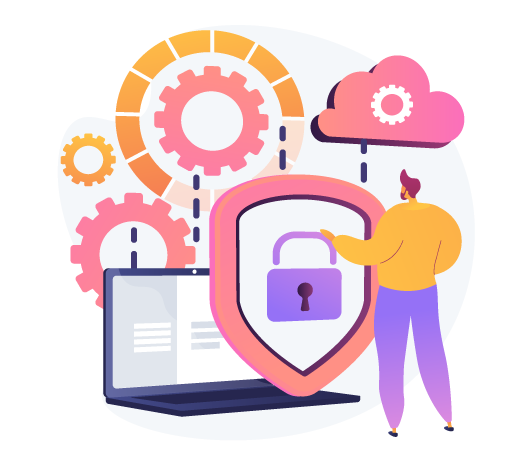 Increase Your Dell Server Life:
Are you worried about the performance of your end of life server? Server Basket not only rectifies the issues in your Dell servers but also ensure that the servers are maintained in good working condition by performing periodic maintenance checks which also includes security checkups. Our frequent maintenance, repairs, and upgradations keep your server tuned with your latest business needs and increases its life.
AMC Available for Any Dell Server:
Whether you have Blade, rack or tower server, our team is well-versed with all types of Dell servers. Our expert team ensures that your server software is regularly updated, protects it from malwares, hackers, viruses, and safeguards your sensitive data. We offer AMC services for Dell PowerEdge R620 Rack Server, Dell R610, Dell M630 Blade server, Dell R640, Dell PowerEdge R710, Dell PowerEdge R810, Dell R620 and all other models of dell servers.
Fixed One Time Annual Charge:
Server Basket offers various annual maintenance packages as per your server types and counts. Our every Dell Server AMC package is designed, keeping in mind various industries and the number of servers installed. Our annual package price is fixed, non-negotiable, and the lowest in the market. You just need to remit one time fixed annual fee, no matter how many times your server fails, we will rectify the issues and restore it to the normal working condition.
Run Your Servers with 100% Uptime:
Servers that are under our annual maintenance contract are proactively monitored. If any issue is identified, it will be rectified beforehand to ensure that you won't have to face downtime issues and higher repair charges. Our team constantly monitors the servers to ensure that your server is healthy and delivering high performance round the clock. Our budget-friendly AMC packages are included with top-notch services that are aimed at maintaining 100% uptime of your Dell servers.
Configuration Upgrades at Reasonable Price:
In order to accommodate your Dell server as per your growing business demands, it is necessary to timely upgrade the configuration. Our annual maintenance contract for Dell servers includes configuration upgrades on demand. We do perform configuration upgrades with certified OEM components at an extremely lower price.
Reduce Manpower Costs:
Don't you want to hire and maintain an in-house IT team to look upon the maintenance of your Dell servers? With our top, not Dell server AMC services, you don't need to maintain in-house staff or hire technicians whenever an issue persists. We have a team of well-trained engineers who knows every aspect of all Dell servers provides end to end support for your server maintenance. Our team will identify potential threats and resolve them efficiently.
Huge Discounts on Long Term Contracts:
Server Basket believes in offering utmost customer satisfaction. Our attractive Dell server AMC packages with very low annual rates make your budgeting easy. You can compare our charges with the other AMC service providers. You will know how low our prices are. You get more discounts on long term contracts that lower your Server TCO and workforce costs. With our long-term contracts, your server would have a longer life span and would also increase your business productivity.
Quick Onsite and Remote Support:
We provide both onsite and remote support during emergency issues. With the optimum use of technology, we help organizations instantly, thus avoiding server downtime issues. Whether it is a security-related issue or a software issue, our professional engineers are available round the clock to fix any issue instantly. Hardware related issues will be rectified on site. You can reach our technical team through our live chat, email, or phone. Our team will respond and resolve the problem immediately to ensure your business continuity.