HP Proliant bl460c Gen8 Blade Server
AED 11,111 (-10%)
Exclusively Designed for Enterprise Business
High Performance and Density in Compact Design
Boosted By Intel Xeon E5-2600 V2 Processor Family
Up to 12 Cores Per HP BL460 Gen8 Blade Server
Max LRDIMM RAM: 512GB Per Blade
Comprehensive Cyber Resilient Architecture
Description
Do you want to optimize performance for your challenging workloads with the server? Server Basket is offering the HP ProLiant BL460c Gen8 Blade with the best quality within your budget. It is the latest version of previous generation blades designed for C7000 enclosures. ProLiant BL460c Gen8 is the best suitable server for Datacenters, as it is simulated dynamically to workloads and reduces downtime. Gen8 Blade server will bring economic benefits to your business with its scalability, performance, and optimizing power consumption. The new generation blade server enhanced its performance, storage, monitoring capacity, system management, and customer interface, which helps in the datacenter business. HP ProLiant BL460c Gen8 server is the right platform for rendering software and best suitable for environments like designs, architects, visual effects, etc. With ServerBasket, avail HP ProLiant Gen8 blade server at reasonable prices with attractive discounts, free quote, free instant delivery, and free installation. The dual-socket blade server carries C-Class Blade SUV cable, swappable hot drives, and many other customized features.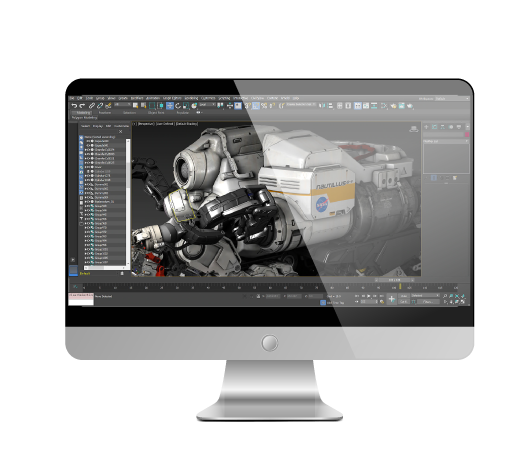 Excellent Platform for 3D Rendering
Hp ProLiant Blade server is an excellent platform for rendering software tools that are useful for animations. These servers are essential in architectural visualization, animations, special effects, and other graphic works. HP ProLiant BL460c Gen8 server supports software rendering tools like Modo, 3DS Max, Cinema 4D, Blender and many more.
High-Performance Intel Xeon Processors
As HP ProLiant BL460c Gen8 Blade Server has engineered with 2 Intel Xeon E5-2600 family processors, it provides high and reliable performance. E5-2600 V2 processors support up to 12 cores, and the frequency ranges from 1.7 GHz to 3.5GHz. HP ProLiant BL460c Gen8 server supports L3 cache memory with 30MB capacity. ProLiant BL460c Gen8 Server offers 24% high performance when compared with its previous generation. Some of the supporting CPUs include E5-2697 V2, 2680 V2, 2667 V2, and 2640 V2 processors.
Suitable for C7000 Blade Enclosure
ProLiant BL460c Gen8 Blade Server is best suitable for C7000 Blade Enclosure which provides cooling, interconnect, power and many more. The 10U high enclosure can hold 16 BL460 Gen8 servers with storage interconnect modules and redundant networks. Power supplies through -48V DC input, 1-phase, 3- phase AC input, or DC input. By using the C7000 Blade enclosure, you create your own datacenter.
Excellent Memory for Heavy Workloads
HP ProLiant BL460c Gen8 Server supports DDR3 memory, and it is controlling 8 memory slots for each processor which means you can access 16 memory slots. It also supports RDIMM, UDIMM, and LRDIMM with 32GB capacity, and hence the maximum capacity ProLiant BL460c Gen8 can support is 512GB.
Flexible Configurations Option
Purchasing the HP ProLiant BL460c Gen8 blade server from Server Basket will meet your business needs. The customization facility is available for spare parts which include memory, hard drives, RAM, processor, etc. If you customize your server by understanding the workloads, you can receive an efficient performance of the server.
Competitive Prices on Any Configuration
You can customize the reliable HP BL460 Gen8 server at a low price and attractive discounts offered by Server Basket. Compared to the other online stores, Server Basket presents the most stable servers within your budget. We also provide the price details of the server and its components in a free quote.
Good Storage Options for Datacenters
HP ProLiant BL460c Gen8 Blade Server supports both SFF SATA and SFF SAS storage drives with 4TB maximum capacity. It supports Smart HP Array P220i storage controller with maximum capacity 512MB FBWC. As this Blade server holds a massive storage capacity, it is best suitable for huge workloads like large Datacenters.
24/7 Reliable Tech Support
If you are facing any issues before and after purchasing the ProLiant BL460c Gen8 server, you can contact immediately for the support, and get the best solution for your server. Our technical team support is available 24/7 to respond and resolve server issues. You can access live chat at any time, including holidays and weekends.
Instant and Safe Delivery in UAE
Server Basket provides safe and secure delivery across Dubai, Ajman, Fujairah, Abu Dhabi, Sharjah, and other cities in UAE, with a free delivery option. We deliver the HP ProLiant BL460c Gen8 blade server instantly, within 2 to 3 business days of order. We ensure to pack the server with multiple layers of bubble wrap to avoid external damages.
3 Year Warranty
Server Basket will ensure to provide the quality server by testing it before delivery. We give you three years warranty on the HP ProLiant BL460c Gen8 server with certified parts. Server Basket will replace the new components if you encounter any server issues. We always ensure to pack the server with multiple box layers to prevent possible damages while shipping.
Specification
Additional information
| | |
| --- | --- |
| Brand | HP |
| Form Factor | Blade |
| Memory Slots | 16 |
| Max RAM | 512GB |
| RAM Type | DDR3 |
| Core Options | 10, 12, 2, 4, 6, 8 |
| Processor | Intel Xeon processor E5-2600 and E5-2600 v2 |
| Max Storage | 4TB |
| PCI Slots | 2 |