AED 11,111 (-10%)
Ideal for High-Performance server
Best Suited for SMBs& Enterprises
High-Performance 2U Rack Server
Compatible with Intel Xeon E5-2600 v3 or v4 Processors
Massive Storage Options
Integrate with NVIDIA GRID GPU
Description
Buy High-Performance CISCO UCS C240 M4 Rack Server for Enterprise Workloads with 3 Year Warranty
If you are exploring for a high-performance server that suits your startup workloads, then Cisco UCS C240 M4 Server is the best choice ever. The robust Cisco UCS C240 M4 rack offers flexibility, expandability and it is suitable for a broad range of features. With an integrated NVIDIA GRID GPU feature, you can have the best experience of graphics. This 2U Cisco UCS C240 M4 server is intended to offer the best performance and I/O intensive workloads. It is the best choice for commonly suitable workloads like virtualization, bare-metal, and big data analytics. Its dual processor, massive memory, and storage options assure the best storage capacity, flexibility, and versatility over various applications. Server Basket offers the best deals with attractive deals on Cisco UCS C240 M4 Server in UAE, Dubai, Sharjah and other cities. You can talk to our experts, and choose the server configuration as per your business requirements. We offer instant delivery, installation support, and three year warranty.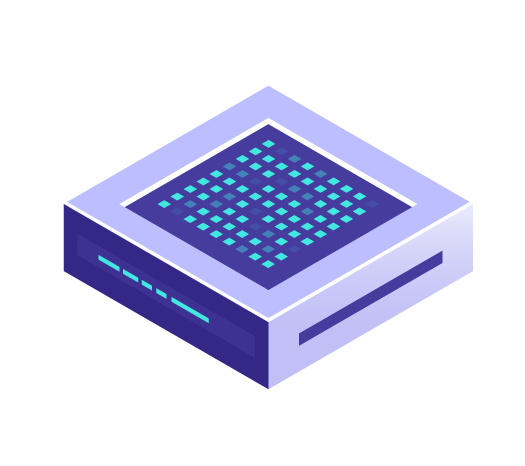 Best Suited for SMBs& Enterprises
The customized Cisco UCS C240 M4 rack server is an ideal choice for startups enterprises and SMBs, and its form factor is the best fit for any environment. Starting from web serving to distributed database workloads, CISCO UCS C240 offers an immense range of storage-intensive workloads. It delivers high performance and increases your business production, as it supports various applications like large size database, virtualization, GPU, etc.
High-Performance 2U Rack Server
The affordable Cisco UCS C240 M4 2U rack server is designed to deliver the best performance under any workload. This powerful server supports DDR4 Memory, you can use up to 24 load-reduced DIMMs or Registered DIMMs slots, and a maximum memory of 1.5 TB memory and 2400 MHz frequency can be obtained.
Compatible with Intel Xeon E5-2600 v3 or v4 Processors
The Cisco UCS C240 M4 server comes with one or two Intel Xeon family processors built with a C610 series chipset. The enterprise-class Cisco UCS C240 M4 rack supports Intel Xeon E5-2600 v3 and E5-2600 v4 processors that deliver high flexibility and performance.
Massive Storage Options
The Cisco UCS C240 M4 rack server can hold 24 2.5" SAS, SATA, SAS SSD, SAS HDD, SATA SSD, SATA HDD hard drives. It also supports 2.5" NVMe drives that can be placed in front-drive bays. The Cisco UCS C240 M4 with additional NVMe PCIe SSDs and SFF boot drives stores massive data and accelerates the data transfer rate.
Integrate with NVIDIA GRID GPU
Does your business deal with graphic-intensive workloads? Then the Cisco UCS C240 M4 is the best choice. This high-performance rack server comes with GRID NVIDIA GPU that supports nearly 1 TB memory. It can carry both K1 and K2 NVIDIA GRID GPUs and offers the best graphics experience to users.
Configure as Per Your Requirements
Customer satisfaction is our utmost priority, and hence we are providing the customization choice on Cisco UCS C240 M4 rack. You can choose a server with customized configuration as per your business requirements. Customization is available on all hardware components, including storage, memory, processor, raid cards, and many more.
3 Year Complete Warranty
On purchasing low priced Cisco UCS C240 M4 server, we assure three years standard manufacturer warranty. If you face any issue with Cisco UCS C240 M4 Server, you can avail warranty services at any time within 3 years from the date of purchase. If any issues persist, you can place a request for replacement or repairs.
24/7 Tech Assistance
If you come across any issues with the Cisco UCS C240 M4 Rack server while using it, you can use our 24/7 technical support that can be availed via phone call, email, and phone. You can contact us at any time, including weekends and holidays. Our expert team will assist you in solving your problems.
Enjoy Speed Shipping in UAE
Now you can experience instant shipping on Cisco UCS C240 M4 Server in UAE and its cities including, Dubai, Abu Dhabi, Sharjah, RAK, Ajman, Fujairah, UAQ, Al Ain, etc. Server Basket assures delivery within hours, or it may take 2 to 3 business working days. To provide safe shipping, we pack the server securely with multiple layers to prevent shipping damages.