AED 874 (-0%)
High Quality SAS HDD
Ideal for Storing Large Files
Superior Performance
Compatible with Dell and HP Servers
Tested and Certified HDDs
Description
Are you planning to upgrade your server storage by huge amounts? Do you wish to add more storage to your existing server? In that case, consider choosing the high capacity 8TB SAS hard disk drive, which offers the utmost data transfer speeds and very low latency rates. This SAS hard drive can easily handle your intensive storage applications. Built-in with CMR technology and power balance features, the drive offers uninterrupted high speed data transfers. Specially designed for servers and supercomputers, the SAS HDD meets the computational demands of the users while offering exceptional speed, High Performance, Flexibility, and Scalability. The hard disk drive is designed to limit unnecessary downtimes and can handle 24×7 workloads with a workload limit of 550TB per year. The SAS hard disk drive has perfect dimensions to fit in the Dell and HP servers of all generations and form factors. Server Basket proffers certified hard drives to all its customers at the best prices in the market. Get in touch with us today to buy 8TB SAS HDDs as per your requirements and relish the benefits of free remote installation, reliable warranty, and quickest delivery in and around UAE.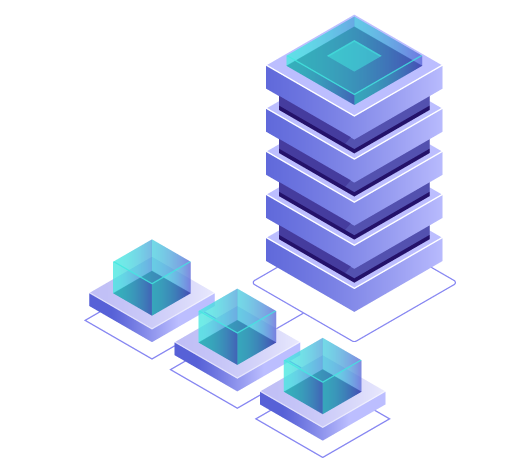 Upgrade your Server Storage:
With its high capacity storage features and excellent rotational speeds, the 8TB SAS hard disk drives are ideal for users to upgrade their age-old servers. With such efficient features, it is obvious that your system can run complex workloads efficiently. To improve the storage capacity and enhance the performance, upgrading your server storage is important, and this can be ideally achieved with the help of these 8TB SAS drives.
High Quality SAS HDD:
The high quality 8TB SAS hard drives that are well identified for their speeds and storage are now available at the Server basket. Idle features of high quality include inclined speeds to read or write data while saving energy by reducing power consumption and can resist shocks and vibrations. A fine quality SAS HDD aids its users in maintaining optimum response times.
Ideal for Storing Large Files:
Are you short of storage space on your servers? Turn your back to the storage issues, as the time has come for you to refurbish your server with the SAS hard drive, which has one thing to offer – large storage space to save large files. The hard drive can preferably store up to 8TB of data on your server, which is ideal for all your huge storage necessities.
Superior Performance Guaranteed:
The 3.5 inch 8TB SAS hard drive scales up the Performance of the server to its next level. With 7200Rpm spindle speed and 12gbps interface, the HDD speeds the processing and promises to deliver maximum Performance to the server. Apart from maximum storage, with high access times and flattering data transfer rates, the hard drive imparts the finest computational speeds with zero failures.
Compatible with Dell and HP Servers:
The 8TB SAS hard drive is perfectly compatible for all the Dell and HP servers, irrespective of their configuration type and model number. Might it be a tower, blade, or rack server, the 12gbps hard drive ideally fits the server to deliver the utmost performance. The high performance SAS hard disk drive offers flexible and reliable storage to most of the Dell and HP servers of all generations.
Tested and Certified HDDs:
With Server Basket, you don't have to worry about the standard of hard disk drive you buy. Every 8TB SAS HDDs we dispatch are tested, reviewed, and certified to confirm their reliable functioning. Our customers receive genuine and top quality HDDs that can undoubtedly offer excellent Storage and Performance with accelerated speeds even under tangled and complex workloads.
Free Remote Installation Assistance:
Installing the hard disk drive involves a simple set of guidelines on how to mount the drive in the chassis and connecting data and power cables. The procedure must be performed carefully. There shouldn't be scope for mistakes as it might lead to poor functioning of the system. Therefore, we offer a free remote installation service to all our customers to guide throughout the installation process.
Quick Delivery in UAE:
No matter where you are in the entire UAE, our efficient delivery system is applicable to you as we tie-up with the best delivery agencies. We test our HDDs, securely pack, seal, and dispatch them as soon as we receive an order confirmation. Server Basket makes sure that the drive reaches your doorstep within 2-3 working days and is in its perfect shape.
90 Days Warranty:
All the SAS hard disk drives are backed up by a warranty of 90 days. We ensure the perfect functioning of the drives we sell to our customers. Under any circumstances, if the hard drive fails to work properly or deliver a poor performance due to malfunctioning, we put forward an immediate replacement of the product. We want our customers to be happy with the products they buy from us.