2.5″ to 3.5″ Hard Drive Metal Caddy Tray Converter
AED 95 (-5%)
Accommodates any 2.5″ Drive
Long Term Reliability
Upgrade Storage with Less Investment
Ideal for HDDs and SSDs
Caddy with Free Screws
Caddy Trays for All Brand Servers
Description
Are you looking for top quality caddy tray converters for your SFF drives? Is your system not fast enough? Upgrade your SSD and HDD drives using our metal caddy tray converter, which is compatible with any of your 2.5″ hard disk drives. Built with rich quality material and cooling fans, the caddy can be used for a long time alongside protecting your hard disk drive from any disturbances. Users can expand their storage capacity to significant amounts without investing much in the hard drives by using them. The strong and flexible structure of the metal caddy tray converter helps clients to easily mount the drive into the chassis of any server configuration. The Server Basket has hundreds of converters that are tested and certified for their efficient functioning. We carefully verify and put affordable prices on all our caddy tray converters. Convert any 2.5″ disk to 3.5″ disk effortlessly with the help of these caddy tray converters that come with correct screws for installing the hard drive in the server chassis. Contact us today to buy your server a perfect drive converter. Devoted to quality and safety, we deliver our orders all over UAE in the least possible time.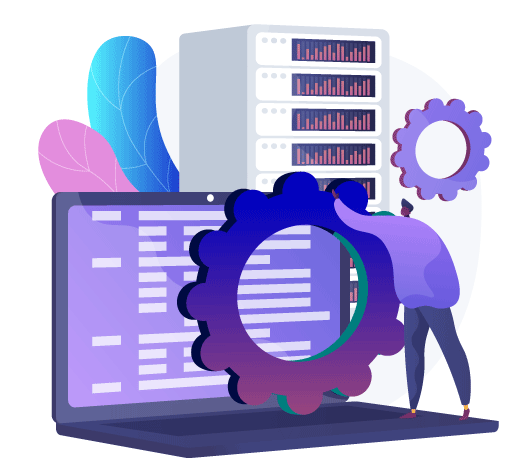 Accommodates any 2.5
Do you want to renew your old hard disks to get rid of compatibility issues? Try these rigid metal caddy tray converters that can easily accommodate any 2.5″ hard drives of your data storage system. They are highly suitable for 2.5-inch hard disk drives of thickness ranging from 7 to 12.5 mm. Its high compatibility feature makes it easy for users to mount the caddy with any kind of hard drives.
Install SFF Drives in LFF Servers:
If you want to install your SFF hard drives in LFF servers, then you can undoubtedly rely on our caddy tray converters. We offer 2.5″ to 3.5″ hard drive caddy tray converters of the utmost quality that come with a fine metal structure. These caddy trays are highly rigid, which makes them hard to deform, and can effortlessly install your small form factor hard drives in any of the large form factor servers.
Maintains Long Term Reliability of Drives:
The metal caddy tray converter is built with high-quality material. The metal housing of the tray offers protection to the hard disk drives installed. The caddy tray converters come with cooling holes, which aid in decreasing or controlling the generated heat, which in turn improves the longevity of the hard drives. This helps you maintain the reliability and stability of the hard drives for long periods of time.
Upgrade Storage with Less Investment:
Are you trying to upgrade your server storage? Use the 2.5″ to 3.5″ caddy tray converters to instantly upgrade your system storage capacity without spending huge amounts on LFF hard drives. These metal caddy tray converters are adaptable to the hot-swapping technique so that users can smoothly mount them on their systems without any efforts. The agile caddy trays offer long-lasting storage upgrades with minimum investments, and so they are in great demand.
Ideal for HDDs and SSDs:
Looking for a perfect way to convert your HDD and SSD drives? Then the 2.5″ to 3.5″ hard drive metal caddy trays can help you out by offering sophisticated and straightforward solutions to convert your hard drives effortlessly. System integrators and administrators who desire to build and upgrade their SAS/SATA storage systems can certainly make use of the increased drive performance of this 2.5″ hard drive using these metal caddy tray converters.
Caddy with Free Screws:
Server Basket sells the sturdy metal caddy tray converters with all the necessary screws so that our customers don't have to trouble themselves while fixing the caddy in their servers. Using these screws and connectors, the trays can be easily held within the chassis. Their firm metal figure protects the 2.5″ hard drives from external disturbances and ensures uninterrupted functioning for long periods of time.
Caddy Trays for All Brand Servers:
Do you need caddy tray converters for the multiple brand servers in your firm? We sell 2.5″ to 3.5″ drive caddy tray converters for any of the server brands. These tray converters can be perfectly used for all server models, including Dell, IBM, Fujitsu, Cisco, and HP, inclusive of all form factors. Server Basket is the sole merchant in the market to provide rich quality metal caddy tray converters for all server brands at cost-effective prices.
Quick Delivery All Over UAE:
Want to experience a faster delivery service? Await our call for pick-up as Server Basket offers the fastest delivery of caddy tray converters to every nook and corner of UAE, including Dubai, Abu Dhabi, Ajman, Sharjah, Fujairah, etc. We pack the tested metal caddies in multiple layers as soon as we receive the order confirmation. We dispatch purchase orders immediately and make sure they reach your doorstep within 2-3 days.