Used HP ProLiant DL380 Gen6 Server (8LFF)
Used HP ProLiant DL380 Gen6 Server (8LFF)
Processor Series: Intel® Xeon® 5500/5600 CPU Family
Max Memory: 384GB DDR3
Max DIMM Slots: 12 DIMM Slots
Huge Storage Space: SATA/SAS
Low Price Guarantee
Description
Are you looking for a certified refurbished server that is suitable for high-performance computing workloads? Then the HP ProLiant DL380 Gen6 8LFF server which comes with dual processors, excellent storage memory capacity is the right for a wide range of applications including high performance computing. This server is designed to offer scalable performance for small and medium businesses as well as for large databases. Embedded with advanced technologies, innovative remote management features and built-in security features, the used HP ProLiant DL380 Gen6 Rack offer power-packed performance with 24/7 uptime0 Gen6. We are offering great discounts on HP DL380 Gen6 server, place your order now and get the server delivered at your address swiftly. With us, you can choose any configuration, and Server Basket provide free installation support, 1-year warranty coverage.
Server Plan
Processor
RAM
Storage
Price
HP ProLiant DL380 Gen6 Server (8LFF)
(Basic)
8 Core / 2 x E5504
32GB DDR3
2 x 900GB SAS
HP ProLiant DL380 Gen6 Server (8LFF)
(Reliable)
8 Core / 2 x E5504
64GB DDR3
2 x 900GB SAS
HP ProLiant DL380 Gen6 Server (8LFF)
(Standard)
8 Core / 2 x X5560
128GB DDR3
2 x 900GB SAS
HP ProLiant DL380 Gen6 Server (8LFF)
(Powerfull)
8 Core / 2 x X5650
192GB DDR3
2 x 900GB SAS
Good Choice for High-Performance Computing
Does your server require a server with powerful specifications for high-performance computing? Manage more toughest data sets and solve the computing challenges with the used HP DL380 Gen6 8LFF Rack Server. This server is well suitable for businesses that incorporate big data, deep learning and machine learning into the High-performance computing workflows.
Boosted by Intel Xeon 5500/5600 Series CPUs
If you are planning to buy a high-end server with great processing power and the capability to perform most complex calculations at higher speeds, then the HP PDL380 Gen6 server which supports Intel Xeon 5500 and 5600 series processors that offer outstanding performance under 24/7 workloads. These processors are built with various advanced technologies such as Intel Turbo Boost Technology, Hyperthreading, QuickPath Technology etc. that enhances the server performance.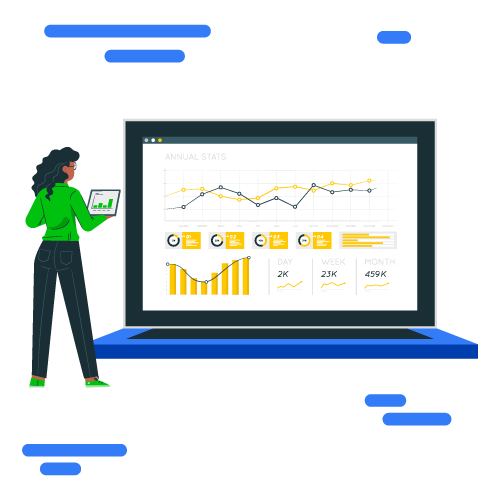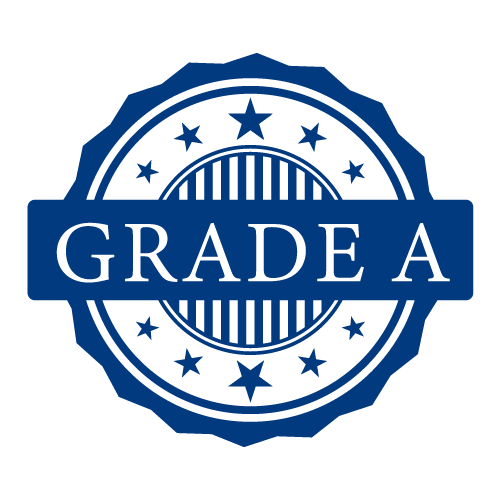 Optimal Storage
Are you searching for a budget friendly server with good storage options to support your high-performance computing workloads? The HP DL380 Gen6 Rack server which supports 8LFF drives offers enough storage capacity for your requirements. Upon on filling all the 8 LFF slots with the drives, the system provides a storage capacity of 16TB max. Also visit HPE Proliant dl380 gen10 Server.
Grade "A" Quality Certified Servers
Quality is our top priority, and we never compromise on it even though when we are selling the used HP server DL380 Gen6 at lowest price in UAE. We follow industry-standard quality testing processes where our experts thoroughly check test each and every component of the server for high quality. We only sell Grade "A" quality HP DL380 Gen6 servers that are built with certified hardware parts.
Great Memory for HPC Workloads
In order to run High performance computing or data center, you need a high end server with excellent memory capacity. The HP DL380 Gen6 Rack server offers huge memory capacity to run HPC and other heavy applications with ease. When 32GB memory modules are installed in all the 1 DIMM slots that are supported by this server, you will get a whopping memory capacity of 384GB.
Select Any Custom Configuration
We are providing two options, i.e. you can choose any one of the configurations that we have mentioned here, or you can select the configuration of your choice. If you want HP DL380 Gen6 server with your own specifications, please contact our pre-sales executives via email, phone call or live chat. After hearing your business needs and requirements, our team will get back to you with the lowest possible price quote.
Excellent Remote Management Features
The best thing about the HP DL380 G6 8LFF server is that it is built with innovative management tools that help you to monitor and manage the server on-site and from a remote location. HPE's iLO 3.0 controller enables the administrators to remotely manager the server. HPE's Insight Dynamics is an innovative feature that automates data centers operations.
Expert Installation Support
To get the maximum out of the HP DL380 G6 server, all the hardware parts and the operating system must be installed carefully without making any mistakes. Only experienced engineers can install the server perfectly as per the guidelines of HP. You get installation support when you purchase the server from us. Our expert staff will install the server and perform multiple tests to ensure high performance. Another advantage of purchasing the server from us is you can also avail onsite installation support on demand.
Fast Delivery Across UAE
We deliver the used HP DL380 Gen6 Server swiftly at your doorstep without any damages, no matter where the delivery location is, be it Sharjah, Abu Dhabi, Fujairah, Ras Al Khaimah, Dubai, Ajman, Al Ain or any other location in UAE. Soon after your order is confirmed, our team will pack the server with various layers of foam and bubble wrap and then dispatch it to your address by placing in in tightly sealed carton box.
1 Year Warranty
We stand behind the quality and reliability of our used HP DL380 Gen6 servers by providing a warranty coverage on hardware parts that include RAM, Hard Drives, Processors etc. for up one year and 90 days on barebones like motherboard and chassis. We provide immediate replacement of free repairs for any damages that occur to any part of the server during the active warranty period.
Specification
Additional information
| | |
| --- | --- |
| Brand | HP |
| Form Factor | 2U Rack |
| Max RAM | 192GB |
| Memory Slots | 12 |
| RAM Type | DDR3 |
| Processor | Intel Xeon 5600 Processor Series |
| Max Storage | 12TB |