AED 5,250 (-5%)
Multiple Top Brands Servers Under 5000AED
Thoroughly Tested Servers with Genuine Spares
Powerful Configurations at Low Prices
Customized Servers as Per Your Applications
Create High Performance Virtualized Environment
Save Your Investment with Refurbished Servers
Description
Does your increasing work demand a powerful server configuration? Are you longing to buy a high-quality server that falls under your budget? Server Basket is the sole seller of super-good refurbished servers under 5000 AED that can certainly meet all your server requirements. Customers can use these serves to run multiple virtual machines and variable demanding applications with utmost efficiency and ease. Our top-brand servers are built on the most powerful hardware components that can uninterruptedly work for longer durations to provide magnificent performance. We sell both pre-configured and customizable servers of eminent server brands, and you can choose one that suffices your workloads. You don't have to ponder over buying our refurbished servers as we affix them the finest hardware and software before testing them for their credibility. We guarantee that you'll receive the leading quality servers from us at moderate prices. Get in touch with us right away to get your hands on our amazing low-cost servers. Apart from saving your investment, you can enjoy the benefits of remote testing, technical and installation support, strict replacement warranty, and prompt server delivery to any corner of the UAE.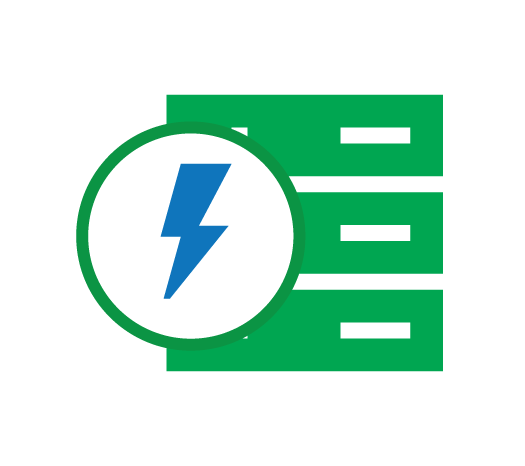 Multiple Top Brands Servers Under 5000AED
Need affordable servers to create an unbreakable business infrastructure? Take a look at our best-in-class server collection that hosts the most compelling server configurations of renowned server brands such as Dell, HP, IBM, Cisco, Fujitsu, etc. All these 'A' quality servers are priced under 5000 AED. They are packed with strength and intensity to deliver efficacious outcomes even in the most challenging work environments. Our agile servers guarantee the growth and enhancement of your business.
Thoroughly Tested Servers with Genuine Spares
Server Basket, as standard, never compromises on the quality of its servers. We refurbish our servers with the highest quality genuine hardware spares and software. These servers, in-turn will be tested in multiple work environments in normal as well as burn-in conditions under professional supervision to manifest that they can work flawlessly under all kinds of work pressures. The servers that have met the quality and functionality expectations will be certified and stocked up in our warehouses.
Powerful Configurations at Low Prices
If you want to buy high-quality servers at a relatively low price, then Server Basket is the perfect place for you. We are the eminent sellers of powerful server configurations that are flexible and potent enough to offer the speed, power, and productivity you are searching for. Each of our servers is priced most reasonably, and these prices are updated frequently considering the prevailing market value. We strive to provide our customers with more efficiency using minimal investments.
Customized Servers as Per Your Applications
Are you looking for a server that can run your applications without any interruptions? Server Basket offers the customized servers that can handle your cutting-edge applications. All you have to do is to state your requirements to our technical experts, and they will tailor the server you chose with the perfect hardware components bearing the same part number you anticipate. At Server Basket, you'll find the servers that can proffer you with the power and efficiency you deserve.
Create High Performance Virtualized Environment
Do you plan to create powerful virtual machines to reduce your business costs? Server basket aims to avail its users of better virtual solutions at reasonable prices. Our high-end servers are engineered with the most efficient hardware to provide better memory, storage, bandwidth, and computing power to all virtualization workloads. With excellent in-built technologies and robust security, our servers will always be ready to support your virtual workflows, thereby allowing you to create a high-performance virtualized environment.
Save Your Investment with Refurbished Servers
Why bother investing money on brand new servers while you can get the same amount of work done with our excellent refurbished servers? We have numerous high-end servers refurbished with excellent server hardware to deliver exceptional performance and productivity to your diversified workflows. Your upfront investment would be very less compared to buying a new server, and on top of that, you can enjoy improved efficiency and greater returns by using our cost-effective refurbished servers.
Test Remotely Before Buying
Are you unsure if the servers you buy from us will suffice your numerous work requirements? Don't let this uncertainty bother you. Take up our remote server testing option. No matter whichever server model and configuration you choose, we will avail you of a virtual testing process where you can run your applications and variable workloads to test-run the servers you chose. Once you feel confident working on them, we can take the buying process further.
Free Installation & Remote Technical Support
Don't know exactly how to install the server in your workplace? Server Basket has a team of experienced technicians who are well-versed with all the server models. They will remotely help you with the whole installation process and ensure that the server is up and running. If you come across any doubts with the server usage, our technical team will help you clear those up. Our team will be available round-the-clock to make you comfortable using our servers.
SB Assured Hardware Replacement Warranty
Are you worried about the operation of the server you buy from us? Every server you buy from us is shielded by an infallible replacement warranty which signifies that if you face any issue with the server, either physically or functionally, in the warranty period, it will be taken care of under SB assured warranty. Our team will find the root cause of the problem and replace the faulty hardware with genuine spare parts as soon as possible.
Quick Delivery with Multi Layered Packing
Do you want to get your servers delivered on-time? Rely on us as we provide super-fast delivery services to any place in the UAE. Upon receiving the order confirmation, we pack your servers in multiple protective layers and enclose them in rectangular corrugated boxes before sealing them. Our reliable delivery agents will safely deliver the server to your doorstep in less than 3 working days, even to bustling cities like Sharjah, Ajman, Dubai, Abu Dhabi, Al Ain, etc.