Lenovo ThinkSystem SR650 Server
Powered by Two 2nd Gen Intel Xeon Platinum processors
Vast storage capacity
Powerful Management Features
Flexible I/O & networking configurations
Choose Any Configuration
Enterprise-class RAS features
Description
Do you need a high-performance, scalable server for your heavy compute-intensive workloads? Whether you are an SMB or a large multinational enterprise, the Lenovo Thinksystem SR650 2U rack server is designed to deliver ultra-high performance for critical workloads. This highly scalable server with excellent storage options and massive memory capacity is useful for validating OLTP databases designs, suitable for big data and banking applications. Server Basket is selling genuine Lenovo Thinksystem SR650 server that is directly sourced from the manufacturer at a lower price than the market price. With Server Basket, you also get the option to choose a customized configuration as per your current and future needs. We are providing huge discounts on Lenovo SR650 Rack server and also we are offering free installation support, pre-sales guidance. This genuine server comes with 3-year manufacturer warranty and Server Basket deliver it to any location across UAE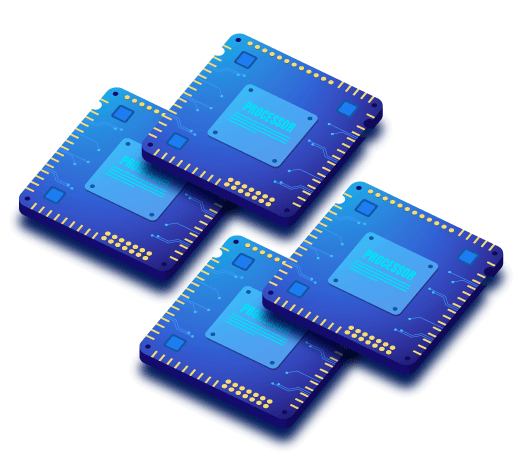 Packed with Huge Processing Power:
Featuring Powerful scalable Intel Xeon Processors, the Lenovo Thinksystem SR650 Rack server provides superior performance for mission-critical applications. It supports up to two processors with which you get 56 cores and 128 threads. These processors support intel hyper-threading technology that accelerated the performance of multi-threaded applications. Intel Virtualization technology helps to make better use of the hardware for virtualization purposes.
Great Choice for SMBs and Large Enterprises:
Are you an SMB or a large enterprise looking for a packed server with scalable memory and storage options, high-performance processors, and advanced management capabilities that can provide 100% uptime and keep your business-critical applications running round the clock? With outstanding features, reliability, and availability, the Lenovo SR650 Rack server is the best server that reduces your costs and improves your business productivity. It can easily handle business analytics, enterprise applications, and cloud computing.
Flexible Storage Options:
If your business requires a high performance server with dense storage options, then the Lenovo Thinksystem SR650 Rack server is the great fit for your needs. It offers scalable internal storage by supporting up to 24 SFF (2.5") and 14 3.5" drives. You can use either SAS, SATA HDDs or SSDs or NVMe PCIe drives. When you install 24x 2.5" 15.36 TB SSDs and 2XLFF (3.5")14 TB HDDs, system offers a storage capacity of 396TB.
Supports Memory Up to 3TB
Are you looking to buy a powerful Lenovo server with huge memory capacity for virtualization purpose or heavy memory -intensive workloads? The excellent memory capacity of the Lenovo Thinksystem SR650 Rack server with speeds of up to 2666Mhz maximizes the server performance for the applications that require more RAM. When two processors are installed, this server offers a memory capacity of 3TB.
Powerful Remote Management System:
The innovative management features in the Lenovo Thinksystem SR650 Rack server simplify onsite as well as remote management of the server. Xclarity Controller gives complete control over the server ad provides alerting and monitoring functions. Advanced management features reduce the operational costs, increase the uptime and productivity of the server.
Enterprise Class Data Protection:
With robust security features of the Lenovo Thinksystem SR650 Rack server, your data will always be protected from external attacks. Lenovo Business Vantage, which works with the Trusted cryptographic modules, keeps your data safe. Through AED NI support, the server offers quicker and stronger encryption. Self-encrypting drives and enterprise grade RAID offers superior protection to your data. With Intel Trusted execution technology, the Lenovo SR650 Rack server improves security via hardware-based resistance to unknown attacks.
Select Any Configuration:
Server Basket is offering Lenovo Thinksystem SR650 with multiple configurations at lowest price that no other server retailer is offering in UAE. You can also be providing customization facility where you can choose the configuration that you want. We are providing pre-sales support where our expert sales representative will guide you in choosing the right configuration for your business. We do provide a free quotation based on the configuration you need.
Free Installation Support:
We will set up the server at free of cost. Our professional engineers will install all the hardware parts of the Lenovo Thinksystem, hardware configuration, and we will do OS installation. We perform the entire installation so that you just need to connect it to the active network and a power source. We do provide remote assistance if you have any trouble in connecting the server to your network. You can also avail on-demand onsite server installation support.
3 Year Manufacturer Warranty:
The entire Lenovo Thinksystem SR650 Rack server including the hardware parts and barebones are covered under 3-year manufacturer warranty. As we are selling genuine Lenovo servers, you will never face any problem with either barebones or spare parts. In rare cases, if any part of the server fails, then you can claim free repairs or replacement for the damaged hardware part.
Instant and Safe Shipping Across UAE:
We strive hard to deliver the servers quickly without any external and internal damages to any location in and around UAE. We ship the Lenovo Thinksystem SR650 Server in a tightly sealed box where we cover the server with foam as well as bubble wrap. Our shipping services are available to all locations in UAE including Sharjah, Ajman, Al Ain, Fujairah, Ras Al Khaimah, Dubai, Abu Dhabi etc.
Specification
Additional information
| | |
| --- | --- |
| Brand | Lenovo ThinkSystem |
| Form Factor | 2U Rack |
| Max RAM | 9TB |
| RAM Type | DDR4 |
| Memory Slots | 24 |
| Processor | Intel® Xeon® Platinum |
| Processor Sockets | 2 |
| Max Storage | 396TB |
| PCI Slots | 7 |