Lenovo ThinkSystem SR530 Server
Ideal for Small to Enterprise Workloads
Supports Up to Two Intel Xeon Processors
Flexible Storage Configurations
High-Performance Memory
Centralized & Automated Management
Industry-Leading Efficiency
Description
Affordable 1U Lenovo ThinkSystem SR530 Server for Enterprise Workloads
Are you looking for an affordable and enterprise-grade server? Then buy Lenovo ThinkSystem SR530 1U rack server with two sockets from Server Basket. Lenovo ThinkSystem SR530 is ideal for startups, small to medium business, and also large enterprises with enterprise workloads. These servers are reliable, secure, and deliver flexibility, cost-optimized performance for the future growth of your business. The complete system management tools of the Lenovo ThinkSystem SR530 server make deployment more manageable, and its effective design enhances the business environment and helps to save your operational cost. Server Basket offers low cost Lenovo ThinkSystem SR530 for you with free installation assistance, technical support, presales support, 3 years of warranty, and quick delivery.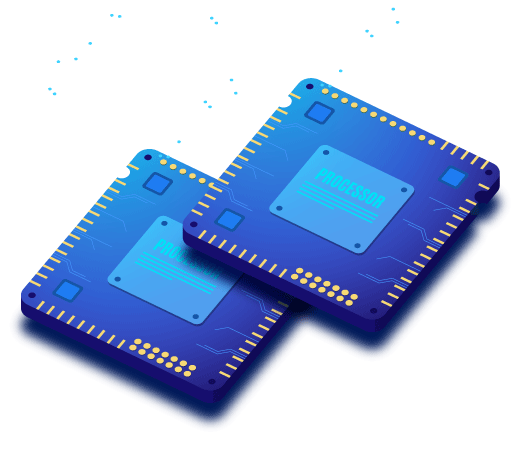 Supports Up to Two Processors (Intel Xeon Scalable Processors):
Lenovo ThinkSystem supports up to 2 Intel Xeon Scalable processors of both first and second generation. A total of up to 40 cores are available in this server, with a maximum of 20 cores in each processor. There are 80 threads, 2 threads per each core that allow multithreaded applications to maximize their simultaneous execution.
High-Performance Memory:
Lenovo SR530 server is available with 12 DIMM slots, 6 DIMM sockets per processor. There are six memory channels per each processor and 1 DIMM per each channel. The server supports both memory types of LRDIMMs and RDIMMs, but these cannot be intermixed. The speed of the memory is up to 2666 MHz. With RDIMMs, 12x 32 GB registered DIMMs are available with a maximum memory of up to 384 GB. With LRDIMMs, 12 x 64 GB load-reduced DIMMs can be used contributing upto maximum memory of up to 768 GB.
Flexible Storage Configurations:
Lenovo Think System SR530 server comes with an internal storage capacity of up to 40 TB. This server supports 4 SATA 3.5" LFF simple swap drive bays, 4 3.5" LFF SATA or SAS hot-swap drive bays, and 8 2.5" SFF SATA or SAS hot-swap drive bays. The speed of the SATA is 6 Gbps, and SAS is 12 Gbps.
Ideal for Small to Enterprise Workloads:
Lenovo ThinkSystem SR530 is designed to handle an extensive range of workloads ranging from for small to enterprise workloads that include entry cloud, high-performance computing, collaboration, virtualization, and IT infrastructure.
Centralized & Automated Management:
Lenovo SR530 server comes with an optional software component called Lenovo XClarity Administrator that can be downloaded and used at no additional charge. XClarity is a centralized management solution, which helps users to deliver faster infrastructure. This solution provides automated monitoring, agent-less discovery, configuration management, firmware updates, and bare metal deployment of operating systems over many servers.
Quick&Secure Delivery in UAE:
Whether your shipping address is a major city or any rural region, we assure you with a secure and quick delivery in UAE. The shipping places include Dubai, Fujairah, Abu Dhabi, Ras Al Khaimah RAK, Sharjah, Al Ain, Ajman, Umm Al Quwain UAQ, Diba Al Sharjah, Madinat Zayed, etc. Your Lenovo Think system server is packed in multiple layers with an industrial-grade package to protect the server from physical damages.
Software and Hardware RAID Options:
If you are looking for a server with multiple RAID options, then this low cost Lenovo ThinkSystem SR530 is the right choice for you. The Lenovo SR530 is available with a standard software raid with a maximum number of ports up to 8, and an optional hardware raid with a maximum of up to 8 ports with the flash cache.
Expert Tech Support:
Server Basket has a team of experienced technical experts who can solve all your queries in no time. Since the customer is our priority, we are available round the clock in all the time zones, and you can contact through a phone call, email, or chat.
Assured 3 Yr Warranty:
You can purchase Lenovo ThinkSystem SR530 from Server Basket without having a second thought as we offer an assured warranty of 3 years. Our warranty period shows that we are genuine, and we also test the product before shipping it to you to eradicate any kind of fault.
Industry-Leading Efficiency:
The Lenovo ThinkSystem SR530 server delivers industry-leading efficiency by providing the superior hardware RAID protection and various options for networking. The advanced tools like Lenovo Xclarity controller and administrator reduce the boot time of the server.