Refurbished HPE ProLiant DL360 Gen7 Server
Built Around Intel's Xeon 5600 Series
High-Performance Capabilities with Two Processors
Whooping 9.6TB Internal Storage
Assembled with High Quality Hardware Parts
Massive Amount of Memory
More Customizable Options
Description
Now receive superior performance computing capabilities in a small 1U chassis. Fulfill all your data center needs with the low-cost refurbished HP DL360 Gen7 server. Refurbished means it's a used server but comes with the latest up-gradation. HP DL360 server is very flexible to fulfill your small business needs at your preferred budget. Even though the refurbished HPE ProLiant DL360 Gen7 server comes at a very lower price, we never compromise on the quality. Server Basket ensures that HP DL360 Server is re-engineered with the best internal components. If you buy the refurbished HPE ProLiant DL360 Gen7 server, then you won't have to worry about the reliability, quality and price. We offer the best product at the best price with free tech support, installation assistance and instant delivery across UAE.
Server Plan
Processor
RAM
Storage
Price
HP DL360 Gen7 Rack Server
(Basic)
12 Core / 2 x X5650
32GB DDR3
2 x 900GB SAS
HP DL360 Gen7 Rack Server
(Reliable)
12 Core / 2 x X5650
64GB DDR3
2 x 900GB SAS
HP DL360 Gen7 Rack Server
(Standard)
12 Core / 2 x X5650
128GB DDR3
2 x 900GB SAS
HP DL360 Gen7 Rack Server
(Powerfull)
12 Core / 2 x X5650
192GB DDR3
2 x 900GB SAS
Built Around Intel's Xeon 5600 Series
The refurbished HPE ProLiant DL360 is engineered with Intel Xeon 5600 processor series. The processor comes with either four or six cores and 12MB cache. HP DL360 can be used as Virtual private Server (VPS) as this server supports two processors and you get the flexibility to connect up to 24 virtual machines.
High-Performance Capabilities with Two Processors
Being a two-socket server, the server accommodates two processors. The processors come with turbo boost technology that not only regulates power consumption but also adjusts server performance as per your application. This feature enables the server to deliver superior performance and higher efficiency.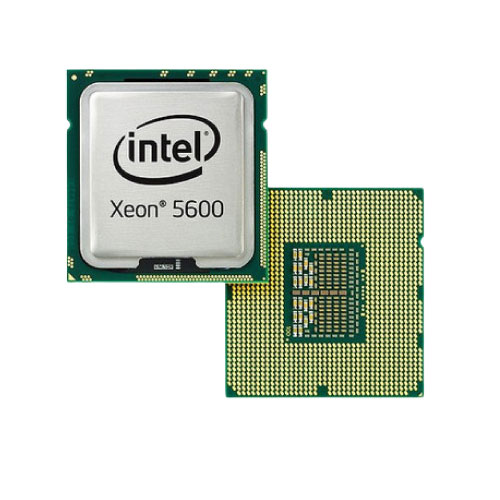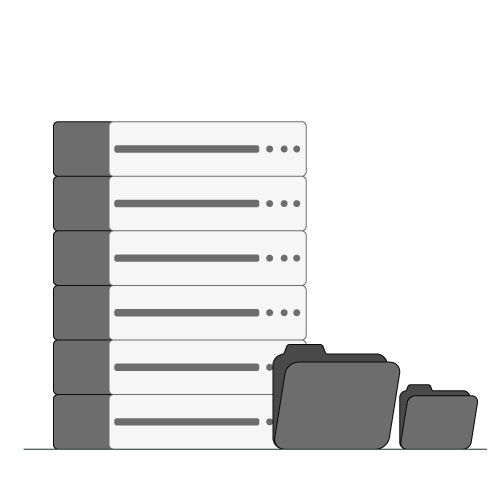 Good Storage Capacity
If you are looking for a small rack server with decent storage capacity for handling a wide variety of tasks ranging from general-purpose computing to high-end virtualization, then the HP DL360 Gen7 8SFF server is the right fit for you. It supports up to 8 SFF (2.5″) drives. The system offers a maximum internal storage capacity of 9.6TB when you fill all the 8 SFF slots with 1.2TB hot-plug drives.
Assembled with High Quality Hardware Parts
Are you looking for a reliable store that offers high end Refurbished server that is built with HP certified Spare parts? Then you are in the right place. The cheap refurbished HPE ProLiant DL360 Gen7 server is rebuilt with the best hardware parts. Through our stringent testing procedure, we come to know if there is a need for replacement. We configure the server as per your requirements only by using genuine and certified HP hardware parts only that come with a warranty period.
Massive Amount of Memory
Looking for a powerful server with massive memory capacity? Then the Refurbished HP DL360 Gen7 server is the right option. The server supports both RDIMM and UDIMM DDR3 memory modules. You cannot mix different memory types, you use either RDIMM or UDIMM. With dual processors, you receive 18 DIMM slots with a maximum memory capacity of up to 384GB.
More Customizable Options
Are you a small business or a startup? Then don't worry about the budget part. The refurbished HPE ProLiant DL360 Gen7 server provides flexibility to use one processor, lower memory capacity and storage drives. Lesser the internal components used, the lower you will be required to invest. Server Basket offers best customization options for HPE ProLiant DL360 servers.
Available at a Fraction of Original Cost
Check out for the prices of the new HP DL360 Gen7 server in the market, and you will know that it comes at a fraction of the cost of a new server. Server Basket is the only online retailer that offers refurbished HP DL360 server at a very lower price. Don't believe us, check with other retailers and compare our quote.
One Year Warranty on Refurbished DL360 Gen7
To give you assurance of the product quality, our refurbished HP DL360 Gen7 servers come with a one-year warranty. Our warranty ensures that HP DL360 Gen7 is free from any hardware and software defects. In case you still face any issue, we would be happy to offer you either free repairs or replacement.
24/7/365 Tech Support
We believe in creating a healthy bond with our customers. Call us anytime, and you will receive instant solutions to all your server issues. Our team is available at any time zone and works in coordination with your team so that you reach your specified goals within time.
Instant Delivery Available Across UAE
We understand your instant server needs and so dispatch the server within a few hours of your payment. With us, you won't have to pay extra to get your HP DL360 Gen7 server delivered faster. We provide instant delivery services, regardless you stay in any cities of UAE, Dubai, Abu Dhabi, Sharjah, Ajman, Fujairah etc.
Specification
Additional information
| | |
| --- | --- |
| Brand | HP |
| Form Factor | 1U Rack |
| No of Processor Socket | 2 |
| Processor | Intel Xeon 5600 series |
| Memory Size | 192GB |
| Memory Slots | 18 |
| Storage Capacity | 4 TB |
| Hard Drive Bays | Upto 8 x 2.5" Drives |