Refurbished Fujitsu Primergy RX300 S6 Server
AED 11,111 (-10%)
Intel Xeon 5500 or 5600 series CPUs Supported
Ideal for Virtualization Workloads
Professionally Tested & Certified
Good Support of SAS & SATA Drives
Extensive Memory Options
Excellent Remote Management Tools
Description
Buy Refurbished Fujitsu Primergy RX300 S6 2U Rack Server with 1 Yr Warranty in UAE
Are you looking for a performance-optimized rack server that is fit for universal application? At the same time looking for a very low cost server? Then look no further than refurbished Fujitsu Primergy RX300 server. Engineered with dual-socket, you can use two processors simultaneously and drastically increase your application performance. The low-cost refurbished Fujitsu RX300 server is built focusing on core features such as reliability, energy efficiency, virtualization, maintenance and ease of operation. Even though it's a Refurbished Servers , it comes with extensive memory options , and highly scalable I/O performance. With the right CPU onboard, you get the flexibility to enhance the server efficiency and business productivity. Fujitsu RX300 is a refurbished server that comes at a fraction of the cost of a New Server. Buy highly reliable refurbished Fujitsu RX300 from Server Basket to receive heavy discounts and 1 year warranty. Also, you enjoy other free benefits such as free server installation, technical support and quick delivery. No need to worry about the product quality as it comes backed by 1 year warranty assurance.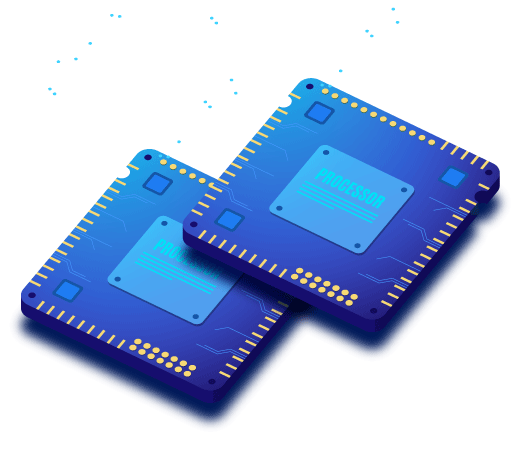 Intel Xeon 5500 or 5600 series CPUs Supported:
This powerful server is engineered with two sockets that are compatible with Intel Xeon 5600 and 5500 processor series. The processors are embedded with various technologies such as Intel's intelligent Power technology that provides an impressive 40% increase in performance. If you will add Intel Xeon 5600 processor to the server, then you get other additional features such as Intel's new Advanced Encryption Standard, Turbo boost, and Hyper-threading Technology.
Ideal for Virtualization Workloads:
Looking to buy a refurbished server for your virtualization workloads? The refurbished Fujitsu Primergy RX300 is the best choice .This high end server is optimized for virtualization as the single processor comes with up to 6 cores. This means with two processors, you get the flexibility to connect up to 24 virtual machines. The configuration of up to 384GB DDR3 memory, SAS 2.0 support, 7 PCIe Gen 2, makes this server ideal for virtualization. The low-cost refurbished Fujitsu RX300server is compatible with VMware OS and also supports the latest virtualization technology.
Professionally Tested & Certified:
We ensure that each and every component of a refurbished server is carefully tested for reliability. During the refurbishment process if any of the server components don't meet the industry quality-standard then we replace it with a high-quality component. After multi-level testing, the server goes through various quality checks. Server Basket sells only professionally tested and certified refurbished Fujitsu RX300 S6 servers.
Extensive Memory Options:
Refurbished Fujitsu Primergy RX300 comes embedded with an 18 memory DDR3 DIMM slot. With the low-cost server, you get an enormous memory storage capacity of up to 384GB. This allows you to run multiple applications without any frustrating delays. Depending on the processor, the server offers a memory speed of up to 1333MHz. In addition to the best memory configuration, the server also comes with the best memory data protection features.
Good Support of SAS & SATA Drives:
The highly efficient Fujitsu Primergy RX300 server comes with a strong storage drive architecture. The server is compatible with both 2.5" and 3.5" HDD or SSD. You can either connect six 3.5" SAS/SATA HDD or eight 2.5" SAS/SATA (HDD or SSD) or twelve 2.5" SAS/SATA/SSD. The maximum storage Capacity the server offers is up to 12TB.
Excellent Remote Management Tools:
RX300 comes with a comprehensive management solution. It has an easy-to-use interface for simplified server system management. The ServerView's installation Manager and scripting tool, allows the administrator to customize the installation of the varied operating system. The server's integrated Remote Management Controller allows the user to monitor the remote hardware efficiently.
Free Installation Assistance:
If you don't have any inhouse technician for server installation, you no need to worry as we are providing free installation support. We have the team of best technical engineers who would provide you complete support on the installation of the Fujitsu Primergy RX300 server.
1 Year Assured Warranty:
Our refurbished Fujitsu Primergy RX300 server is certified and highly reliable. For that very reason, it comes with a one-year warranty period only at Server Basket. If you face any issue or server failure during the normal working condition then we assure you to provide either free repairs or replacement services.
Quick Delivery All Over UAE:
We understand your business urgency and the instant need of the refurbished Fujitsu RX300 server. To deliver the servers quickly all over UAE, we have partnered with the best logistic companies. No matter, if you are located Dubai, Sharjah, Fujariah, Ras AL Khaimah, Ajman, Al Ain, Khor Fakkan, or Abu Dhabi, we will deliver the server securely at your doorsteps within no time.