VDI Application Server Hosting for Home Office (Remote Office)
AED 2,100 (-5%)
Manage Workflows Remotely
Enhanced User Experience
Secure Desktop Environment
Centralized Management
Easy Backup & Recovery
No Bandwidth Limits
100% Uptime with Tier 4 DC
Description
Workspace design has evolved so much that the digital world today can be accessed anytime, from any device, and anywhere. The emphasis on working from remote or home offices has been reiterated by the ongoing Covid-19 pandemic. Virtual desktop infrastructure (VDI) has greatly contributed in creating collaborative and flexible working environments globally. VDI applications enable the running and management of virtual desktop environments on a remote central server. Server Basket Provides VDI application server hosting for home or remote offices with excellent features and benefits for your business, high security and reduced IT costs being on top of the list. We ensure you get an improved user experience, hassle-free central management, and quick backups and recovery of your data with our VDI hosting. Our servers, located in tier 4 data centres, deliver high uptime and unlimited bandwidth.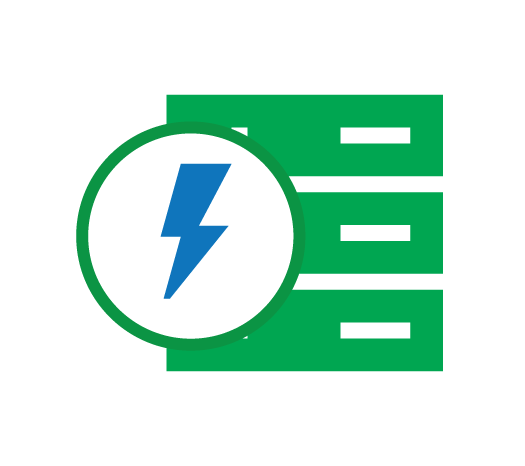 Manage your Workflows Remotely
With VDI on our server, you can effectively monitor your business operations remotely. You can access data, and manage your workflows smoothly, no matter where you are located. With business associates and teams spread across different locations, VDI helps in better connections and collaboration among all in an organized way.
Improved User Experience
VDI allows the end-users to use their own devices to access their files and applications from any location. It provides consistent and improved user experience across devices because of the centralized and standardized environment. VDI helps you achieve high availability of your applications' workloads and meet the service-level agreements.
Extremely Secure Desktop Environment
The majority of cyber-attacks arise at endpoints. With VDI, all your data lives in the data center and not on endpoints like the client devices. VDI enables you to have a granular level of control over your environment, removing possibilities of threats at your network and endpoints.
Trouble Free Centralized Management
VDI provides a centralized management framework that allows managing all the virtualized desktops centrally, at a single time. It also means minimal management as no physical desktops are there. System administrators can update, change or patch the systems easily from a remote location without having to fix each desktop individually.
Quick Backup & Recovery
VDI includes constant backup of the environment for its users. Due to centralized management, all the data is stored and backed up in the data center. So, if you delete a file accidentally or lose your device, you will not lose the file. You can access and restore it.
Reduces IT Costs
When you use VDI for your business, and remote workers, equipment and overall IT costs are considerably reduced. Your IT department does not have to buy new hardware and implement, deploy, and manage it. All these cost savings reduce the total cost of ownership for you.
No Bandwidth Limit
Our VDI servers are housed in very advanced data centers with the best network connectivity. We ensure you receive unlimited bandwidth regardless of the number of users on your VDI. There is no limit on the amount of data your users can send from or receive on our servers.
High Uptime with Tier 4 DC
Our reliable and high-performance VDI servers deliver round the clock availability and high uptime to you and your end-users. They are located in tier 4 data centers that offer state-of-the-art infrastructure and facilities and high security. We ensure your business never faces downtime.