SEO Dedicated Server Hosting
Increase Organic Website Traffic
Affordable SEO Hosting Plans
Host Multiple Domains
Install Any CMS for your Application
Highly Secure and Safe
No Limits on Bandwidth Usage
Guaranteed 100% Uptime
Live Support by Professionals
Description
Are you looking for dedicated servers to host your website with the best local SEO rankings? Purchase SEO hosting dedicated servers from Server Basket at affordable prices. We sell a wide range of hosting plans, from which choose your suitable package that meets your business needs. Our SEO-hosting servers enhance the local relevant web traffic and allow hosting multiple domains to achieve SEO optimization. Your website is secured by restricting unauthorized threats under our hosting plan. It allows installing any CMS for website optimization. Our servers will help to run your website with increased response times and data transfers. We offer unlimited bandwidth usage for your website to process complex and high-end applications. Server Basket's technical professionals will provide immediate support for your hosting related queries or issues.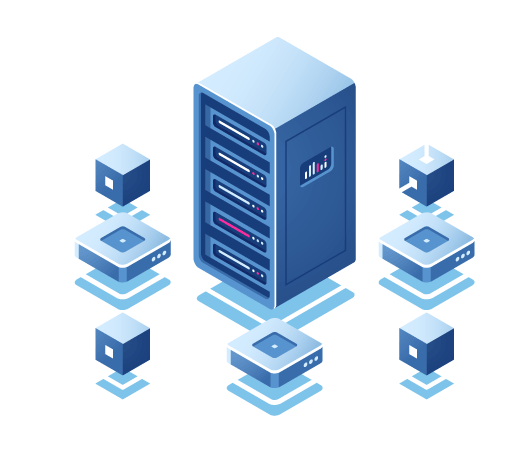 Increase Organic Website Traffic
We provide local SEO dedicated hosting servers that guarantee to increase relevant traffic to your website. The business performance will improve when your website is getting more visitors. You can run the website constantly with local hosting and local IPs to increase the local users' traffic.
Affordable SEO Hosting Plans
Server Basket offers a wide variety of SEO hosting packages, which are available at the lowest prices. Our hosting plans integrate with distinct specifications, including the latest Intel Xeon processors, SAS HDD, RAM, and dedicated IPs. Choose from the list of dedicated hosting plans depending on business demands.
Host Multiple Domains
You can host various website domains based on your business requirements. We have cheap hosting services with unlimited domains and email accounts for your website with SEO optimization hosting. With our local domains, you can easily connect to the local target users by restricting unwanted web traffic.
Install Any CMS for your Application
CMS can optimize the website that helps the users to find relevant websites quickly based on the search results on Google. We perform any CMS installations as per customer demands. Some CMS platforms are Magento, Drupal, Demandware, and Miva that can allow accessing or updating the website at any time.
Highly Secure and Safe
We offer the best-in-class security for your website and keep monitoring your website to avoid unauthorized access, malicious attacks or threats. Our team will immediately resolve any security issues and help to get back your website with faster response times. We suggest our customers use secure file transfer methods.
No Limits on Bandwidth Usage
Our SEO servers hosting plan provides unlimited bandwidth that allows you to upload or download unlimited videos, content, and images. Your website can handle increased traffic at a faster pace without any downdrifts. Our unmetered bandwidth can meet enterprise-level web project or corporate website needs.
Guaranteed 100% Uptime
SEO hosting servers at our Tier-4 Data Centers ensure 100% uptime with data localization. Our SEO hosting assures that your website keeps running with faster data speeds and reduced loading time. You can schedule on-demand data backups to prevent data loss and escape from website downtime probabilities.
Live Support by Professionals
Having any questions or problems with the SEO hosting services? Your issues will be resolved by our expert hosting support team, who are available 24/7 via email, chat, or phone. Our support services include server maintenance queries, the configuration of backups, server deployment or installation, etc.