Servers for Virtualization
AED 7,300 (-5%)
Highly Efficient Servers from Top Brands
Create VMs & Run Multiple Applications
Reduce Hardware Costs
Compatible for Testing & Developing Applications
Pre Configured for Virtualization Works
Customized Solutions at Less Price
Description
Are you searching for a resilient server to run your demanding virtualization workloads? Do you want to lay an invincible and robust foundation for your virtual machines? You have stopped at the right page as Server Basket has outstanding servers that can cope up with any workloads to give users the results they desire. These servers are specially tailored with advanced hardware to meet the requirements of diverse virtual machines and applications. Our servers can suit perfectly to work on multiple VMs you create for testing, developing, and running applications in a secure and protected platform. Server Basket has a huge collection of enterprise-level servers of leading brands, some of which are pre-configured and others to be customized for the convenience of our clients. You can test our server performance before buying to confirm their compliance with your applications and workflows. All our servers are valued most reasonably where these prices will be upgraded depending on the existing market value. Get in touch with us right away to buy our low-cost virtualization servers and enjoy the benefits of our pre-sales assistance, guaranteed warranty, and express delivery services.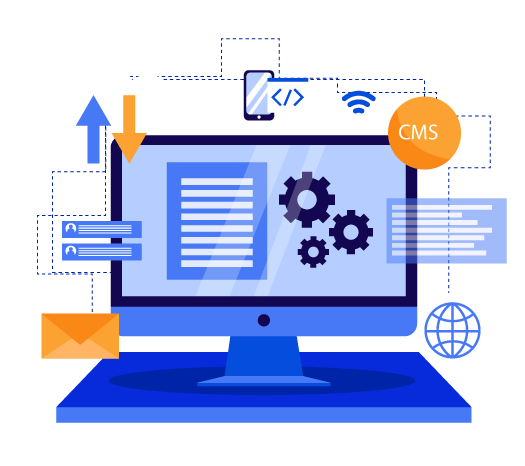 Highly Efficient Servers from Leading Brands
Server Basket has a cluster of high-quality servers that are considered ideal for running any kind of virtualization environment. We stock the servers of top-most brands that include Dell, Cisco, IBM, Fujitsu, HP, Super Micro, and many more, each with dozens of models and configurations. Our technical experts directly hand-pick the servers from the manufacturers. These extremely efficient servers help you create independent user environments by successfully cutting down the energy consumption costs of your organization.
Create VMs & Run Multiple Applications
Running multiple applications on a single server is not chaos anymore. Server Basket has the best server solutions that can effortlessly sustain the pressures of demanding virtualization platforms. Customers can create a great many virtual machines to run their loaded applications without any performance degradation by virtue of our potent and robust servers. As a result, our virtualization servers can save you a huge amount of deployment time, and IT costs for those who operate numerous workflows simultaneously.
Reduce Hardware Costs with Virtualization
Does your tedious work demand multiple OS and processors? Stop wasting your money on buying multiple servers, as you can get all your work done by using our virtualization servers. Without draining your hardware resources, you can build multiple virtual spaces to work on your numerous projects and workflows with the same efficiency and performance with our servers that are designed for availing eminent virtualization solutions. That means reducing the hardware costs is in your hands now.
Suitable for Testing & Developing Applications
Are you looking for an ideal way to test and develop your applications? Try using our servers that can offer you a powerful virtualization environment where you can test your applications in all possible configurations without utilizing much hardware. Our servers can also support multiple virtual machines parallelly to develop any application in the least amount of time. They help testers and developers easily accelerate their working procedures by debugging errors quickly to create better application models.
Pre Configured for Virtualization Workloads
Server Basket is the sole provider of excellent servers that are specially designed for users who prefer to virtualize their works. We have multiple server configurations that are engineered with the top-notch hardware components of highly demanded specifications to support your diversified workflows. It is impossible to face any issues with these virtualization servers in terms of performance or speed. They can undoubtedly run, handle, and support your tedious workflows at all times with efficiency and competence.
Customized Solutions at Low Price
Do you want to own a cost-effective server that is built based on your requirements? Then Server Basket is the best place for you as we customize the server considering your hardware necessities to furnish a server that can match your requirements. Each of these customized servers is tagged most reasonably to avail users of the low prices. We guarantee that we come up with the most affordable prices compared to any other server vendor in the market.
Test Remotely & Buy
Worried whether the server configuration you choose might not keep up with your virtualization needs? Take no risks. Server Basket offers free of cost remote server testing plans to all its customers where users can test multiple workloads on the servers they prefer to buy. We aim to provide users with servers that can suit their workflows without any compromises. You can only buy the servers once you are completely confident that they will cater to your needs.
24/7 Pre Sales Assistance
Uncertain about the server configuration that can support your virtualization workflows? Seek help from our pre-sales team. Tell us what you are looking for, and our staff will take it from there. Led by the most experienced engineers who have complete knowledge of the servers and their usage, our pre-sales team will assist you in choosing a server that is enriched with supreme quality hardware and software specifications that are capable enough to support your virtual workflows.
Replacement Warranty & Remote Support
Server Basket does its best to ensure that our customers face no issues while using our servers. Every virtualization server you take from us will be accompanied by an assured replacement warranty that guarantees an immediate substitution of the faulty or dysfunctioning hardware components in the given warranty period. We also have a technical support team to clear your doubts. Our experts will be at your service round-the-clock to remotely support you with any technical issues you may have.
Quick Delivery with Multi Level Packing
Do you want to get your servers delivered safely without any delay? Server Basket takes utmost care in delivering your servers. We will start our delivery procedure once the order is confirmed. Upon packing the servers in multiple protective layers, we seal the package in firm corrugated boxes. Our tie-ups with the most reliable delivery agents help us handover the servers to your desired destination in a secure way within 2-3 working days to any place you want.