SEO VPS Hosting
High-quality SEO VPS hosting
Boost up your website SEO ranking
Unmetered bandwidth and 100% uptime
Hosted in Safe Tier 4 DC
Budget-friendly hosting plans
24/7 live VPS Support by Expert Technicians
Description
SEO VPS hosting is well-known as it offers enhanced control similar to dedicated servers at an affordable price. When you choose SEO VPS hosting, you unlock numerous unique benefits, including better stability, as the immense traffic flow or malicious activities won't affect the overall website performance. Get access to versatile resources to offer better accessibility and swift load time to the users.
With Server Basket avail best and cheaper SEO VPS hosting plans and cope with current organizational requirements across the country. Grab a broad range of exclusive features such as immense disk space, unlimited bandwidth, guaranteed uptime, scalable resources and round-the-clock technical support. Additionally, with full root access and dedicated IPs, get top results to boost the website's SEO ranking. If you decide to host your website through our SEO hosting plans, you get speedy access and additional SEO optimization to rank better.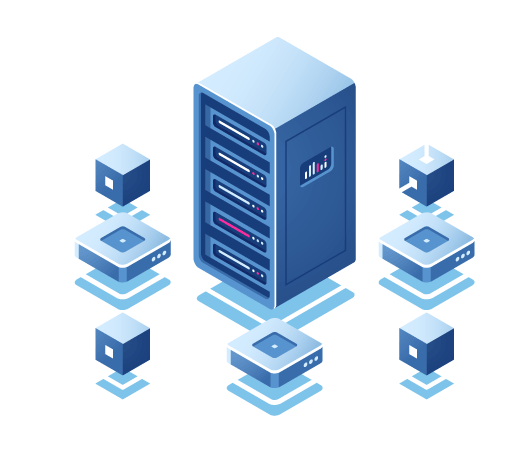 High-quality SEO VPS hosting
Are you looking for first-rate SEO VPS hosting? Do you want to access superior SEO performance for your website at negligible cost? We offer pre-eminent SEO VPS hosting with maximum assured speed, enhanced security, 100% uptime and required support with clear SLA's. Get major hosting factors, including uptime and ultra-fast speed with 24/7 accessibility to elevate the website's ranking factor.
Boost up your website SEO ranking
Do you want to boost website ranking over Google Search Engine? Are you looking for shipshape SEO VPS hosting for ranking your website within the top results? Through our hosting plans, get speedy access, pre-installed software in addition to numerous tools for enhancing website SEO. Additionally, interminable website accessibility allows you to enhance your website's rank over google algorithm and improve organic traffic.
Unmetered bandwidth and 100% uptime
Are you looking for foremost SEO VPS hosting with limitless and unmetered bandwidth at the cheapest cost? Don't want to face any downtime issues? For all such exclusive hosting features, count on Server Basket's SEO VPS hosting. We offer unlimited bandwidth so that you can upload/ download abundant data on your website without limitations. With better management and dedicated resources, get assured 100% uptime.
Hosted in Safe Tier 4 DC
We at Server Basket host the client's VPS servers in top-level and highly secured tier 4 data centres. These Tier 4 DC accommodates intense quality equipment and are precisely established for offering 100% uptime. Additionally, the DC's are secured through HVAC security systems in addition to powerful cooling features to assure better and swift network connectivity.
Budget-friendly hosting plans
Go through our extensive range of SEO VPS hosting plans and choose the most appropriate one per the current organizational requirements. Our plans are inexpensive as opposed to other VPS providers. Regardless of your business size, the range of hosting plans fits for small to large-sized enterprises' distinct requirements. Choose pre-eminent hosting plans, customize them further and make the plan more convenient as per the present requirements.
24/7 live VPS Support by Expert Technicians
Even after having access to world-class quality services, you might encounter certain issues where you will seek technical support with immediate solutions. We value our customer's time and satisfaction above anything else; thus, we offer 24/7 live VPS support to ensure this. With an array of top-class features, grab round-the-clock expert technician support and make your website more successful. All your queries will be dealt with reliable solutions the very same day.