Remote Desktop (RDP) VPS Hosting
AED 99 (-10%)
Complete Administrator Access
100% Uptime
High Level Security
Free 24/7 Support
No Bandwidth Limits
Migration Support without Charge
Tier 4 DC
Description
Do you look forward to absolute and budget-friendly RDP hosting? Are you hoping for limitless bandwidth and top-notch encryption for better security? Our range of remote desktop VPS hosting plans offers efficient computation and administration from remote locations. A remote desktop is essential for running multiple virtual machines and creating a persistent online presence, no matter what you look for. With remote desktop protocol (RDP) hosting, access crucial organizational applications through the remote host. Our VPS hosting gets interrupted connectivity, entire control on resources, updates, and security at nominal costs.
We offer VPS hosting via RDP to ensure that all customers access necessary remote desktop needs and can utilize an extensive range of av ailable hosting features. With our RDP VPS hosting services, get guaranteed high security, no downtime issues, limitless bandwidth, and complete administrator access. As per the fluctuating requirements, upgrade plans with utmost ease. Moreover, get interminable technical support through calls, emails and live chat.
Remote Desktop (RDP) VPS Hosting Plans (CentOS):
| Plan | Memory (RAM) | CPU | SSD (Storage) | Operating System | 3 Years Plan |
| --- | --- | --- | --- | --- | --- |
| VPS-1 | 8GB RAM | 4 Core | 200GB | CentOS | |
| VPS-2 | 16GB RAM | 6 Core | 300GB | CentOS | |
| VPS-3 | 32GB RAM | 8 Core | 500GB | CentOS | |
| VPS-4 | 48GB RAM | 8 Core | 650GB | CentOS | |
Remote Desktop (RDP) VPS Hosting Plans (Windows):
| Plan | Memory (RAM) | CPU | SSD (Storage) | Operating System | 3 Years Plan |
| --- | --- | --- | --- | --- | --- |
| VPS-1 | 8GB RAM | 4 Core | 200GB | Windows | |
| VPS-2 | 16GB RAM | 6 Core | 300GB | Windows | |
| VPS-3 | 32GB RAM | 8 Core | 500GB | Windows | |
| VPS-4 | 48GB RAM | 8 Core | 650GB | Windows | |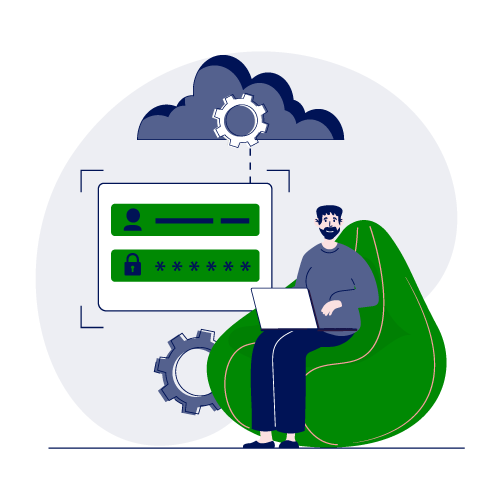 Complete Administrator Access
With our remote desktop VPS hosting, you get complete administrator access for installing, configuring and maintaining your network from any remote location. Get complete control over the virtual machine and dedicated resources for easy and effective management. In addition, through RDP hosting plans, get complete administrator access to perform numerous administrative tasks, including installing and executing applications.
Scale Easily Anytime
Are you looking for flexible hosting plans? If you want to access foremost hosting plans with easy scaling options as per varying requirements, then count on our broad range of RDP VPS hosting plans. Get customized configurations as per changing requirements and increase the existing network for better application performance. In addition, increase ram, storage and required resources as per increased needs.
Connect from Any Device
The most critical part while working with remote desktops is reliable and uninterrupted network connectivity. With server Basket's RDP VPS hosting, grab unhindered connectivity with seamless access. Perform numerous tasks simultaneously and connect required devices for effective remote management. Powered with high-end hosting servers, you get access to high-speed connections during demanding and peak load times.
Run Applications Securely
To offer guaranteed safety and secure hosting services, we consider IDS and IPS. With the presence of DaaS for data safety, Server Basket comprises dedicated VMs for every hosted desktop. Even in case of a security problem, the overall performance of the desktop doesn't interrupt. Periodic data backups and recovery mechanisms ensure that you access critical data in minimal time after uncertain conditions.
Free 24/7 Comprehensive Support
We offer the best on-board hosting services, and to ensure that the customer gets utmost satisfaction, we offer around the clock comprehensive support. Our experienced technical team is always available to fix issues with the best-class hosting solutions. Get assistance from our experts and solve your query regardless of the time through available modes. We try to resolve associated issues in the shortest time.
No Usage Limit on Bandwidth
Do you want to access limitless bandwidth to host your website? We at Server Basket offer RDP VPS hosting packages with unlimited bandwidth. Now upload/ download abundant data on your website with faster data speeds at nominal costs. Handle immense website traffic with reliable network connectivity without any hindrances. Smoothly transfer heavy files and exchange immense information without exceeding the plan limit.
Eliminates Downtime with Tier4 DC
Are you seeking uninterrupted performance with top-notch Tier4 data center infrastructure? We offer continuous availability of hosting services with guaranteed uptime. With secured Tier4 DC infrastructure, we focus on offering a flawless hosting experience. Get consistent uptime and 24/7 website and application accessibility without delay or downtime. In addition, tier 4 DC ensures high-level digital and physical security of the network.