Budget-Friendly Servers from Top Brands
Customized Servers for Web Hosting
Save Money with Low Rental Prices
Quick Returns with Less Investment
Tier 4 Datacenters for Co-location
Reliable Servers with Power Redundancy
Expert Web Hosting Support
Get Quick Delivery in UAE
Description
Have you forethought about providing web hosting services? Are you searching for an ideal server infrastructure for starting a hosting business? Server Basket is providing affordable servers with pre-installed web hosting applications. These prepared servers are available at the lowest price across the market. So start your hosting business with fewer investments. Get physical servers with easy deploy features and provide hosting services to a broad range of customers at your own pricing.
Having a tight budget and can't afford to purchase a server for web hosting? Rent it with the Server Basket. With our easy leasing option, get superior servers for your hosting business. You can choose any server regardless of the brand, including HP, IBM, Cisco, and Fujitsu. Grab an excellent solution with increased bandwidth, storage, framework, site backup, and OS choice at your convenience. Get all these incredible features at reasonable prices with free installation support. Not only this, get your server at your doorstep within three business days with our swift shipping services across the country regardless of your location. The bonus part is an assured warranty.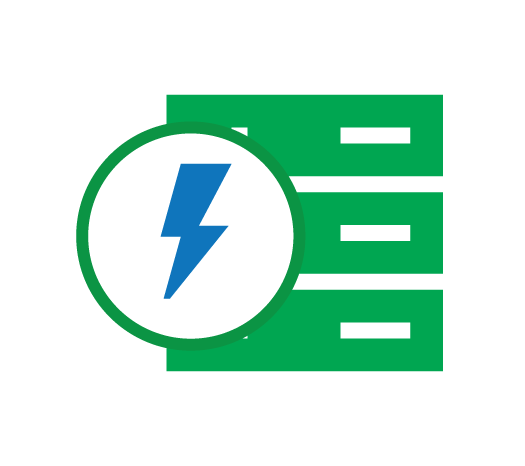 Budget-Friendly Servers from Top Brands
Are you looking for a superior server that can offer high compatibility for your hosting requirements? Server Basket's broad range of servers are economical. No matter what type of hosting services your business offers, our exclusive range of servers from top brands can efficiently cope with it. Choose the most relevant one from HP, Cisco, Dell, IBM, and Fujitsu.
Customized Servers for Web Hosting
Looking for a server with particular specifications? Well, you don't have to look for it anywhere. If you can't find a compatible web hosting server, our technical team will customize it for you. Just let us know about the required specifications, and our tech team will handle the rest of the procedure. So don't worry about the cost when you have Server Basket at your back. We will customize your server within your budget to ensure it becomes suitable for web hosting.
Save Money with Low Rental Prices
Startup with a low budget and can't afford to buy a web hosting server? Then rent it. Server Basket allows the customers to rent the required hosting server. Take your server on lease instead of buying it. Rent the server without any leasing period barriers. Have them as long as you want to have them. Perform hosting services and expand your business without worrying about the buying part.
Quick Returns with Less Investment
Have you planned about improving the web hosting business to access quick returns? Shop and change to Server Basket. Our extensive range of servers tender your business with better performance, increased speed, and enhanced productivity with almost negligible downtime. Our web hosting servers are economical, effective, powerful, and are efficient to boost workflows in minimal time. With the purchasing or leasing of eminent servers for web hosting, get speedy returns by making fewer investments.
Tier 4 Datacenters for Co-location
Are you looking forward to co-locating the server to a well-built platform to access uninterrupted services? Each server available at Server Basket is perfectly built with redundant infrastructure on tier 4 data centers to offer high tolerance capabilities for demanding workloads. Perfectly designed with the leading hardware and software, it offers elevated power, more security and protection, higher performance, and maximum uptime.
Reliable Servers with Power Redundancy
Precisely engineered with 2N+1 thoroughly redundant infrastructure, the reliable web hosting servers offer multiple cooling paths, upto 99.9% uptime, and collective active power. Featuring these specialties, these servers deliver continuous availability and improved security. The presence of broad bandwidth, efficient storage, support of domains and subdomains, framework support, shell access, site backup, and much more advanced features expand the web hosting level to an eternal level.
Expert Web Hosting Support
Server Basket takes customer satisfaction as our utmost priority. Thus our specialist team works 24/7 to offer magnificent managed support. Our servers come with pre-installed hosting packages to ensure easy deployment, quick setup, and required configuration. Whether you need support for firewall setup or upgrading the enterprise database, our experts are available with perfect solutions. Get on-time back-ups, monitoring support, and ideal security measures.