Refurbished Dell PowerEdge T130 Tower Server
AED 3,135 (-5%)
Perfect for Home Offices & SMBs
Supports Multiple Models of Intel CPUs
Reliable Storage with Software RAID
Consolidate Data from Multiple Devices
Expandable DDR4 Memory
Manage Remotely with iDRAC8
Description
Do you need a compatible tower server that can offer elite processing power in addition to efficient remote management features? Are you looking for a server with expandable memory footprints for handling virtualization workloads? The Dell PowerEdge T130 server offers optimal solutions for numerous situations including, modest cost, massive cores, top-level high-speed memory, multiple CPU support, easy management with OpenManage, and multiple storage options. The ServerBasket provides a wide range of quality Dell servers. Buy a certified Dell T130 server with great discounts from us and lay hold of free tech support, seller warranty, and free shipping within 2 to 3 business days.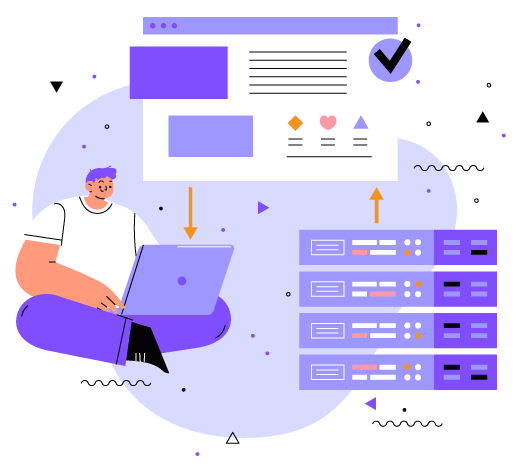 Perfect Choice for Home Offices & SMBs
Superbly designed with the latest Intel processor, the Dell T130 server easily fits within the budget to provide state-of-the-art performance for home offices and SMBs. With a Dell T130 tower server, bag yourself abundant storage, immense memory, enhanced performance for demanding workloads, and maximum uptimes.
Supports Multiple Models of Intel CPUs
Dell PowerEdge T130 tower server provides fast response time, accelerated computing performance by supporting multi-model processors. Choose one from the quad-core Intel Xeon E3-1200 v6 product family or dual-core Intel Pentium, Intel CoreTM i3, and Intel Celeron as per enterprise requirement.
Reliable Storage with Software RAID
If you are in search of a server that can smoothly handle multiple cutting-edge applications simultaneously, count on the Dell T130 server. Perfectly equipped with various storage options, including SATA, SAS HDDs, and PERC9 RAID controller, get massive storage to handle demanding workloads efficiently.
Consolidate Data From Multiple Devices
Looking for a server with the capability of amalgamating data from multiple devices? With the support of upto four internal 3.5″ hard drives, the Dell PowerEdge T130 server can effortlessly consolidate data from multiple devices onto a single server with increased data security.
Expandable DDR4 Memory
With immense memory support, Dell PowerEdge T130 provides enhanced database handling capability for a heavy workload. With massive high-speed memory, get high computing performance and quick read and write operations. It offers upto 64GB of expandable memory to drive enhanced memory performance.
Manage Remotely with iDRAC8
Are you looking for a server with optimal remote management features? Precisely deployed with iDRAC8 with lifecycle controller technology, the T130 tower server offers 24/7 monitoring, rapid server deployment, anytime/anywhere access through the inbuilt OpenManage Mobile feature.
Specification
Additional information
| | |
| --- | --- |
| Brand | Dell |
| Form Factor | Tower Server |
| Max RAM | 64GB |
| RAM Type | DDR4 |
| Processor | Intel® Xeon® processor E3-1200 v6 product family |
| PCI Slots | 4 |