Refurbished Dell PowerEdge T2900 Server
AED 4,040 (-5%)
Rack Mountable Tower Server
Suitable for Databases/ Collaboration Applications
Large Internal Storage Capacity
Good Performance with Intel Xeon CPUs
12 DIMM Slots for Memory Expansion
Manage Anywhere Through iDRAC
Description
Do you need enterprise-level server performance for your business applications and operations? Created with the next-gen performance features, unrivalled expandability, and huge memory capacity, the Dell PowerEdge 2900 server is just perfect for collaboration and messaging applications, file or print and database integration in data centers and remote or branch offices. This server is suitable for any size of the organization. It supports the advanced Intel Xeon processors for powerful performance. This 5U rack-mountable server offers twelve DIMM slots for memory expansion and massive internal storage capacity. Dell 2900 can be easily managed remotely with an iDRAC management system.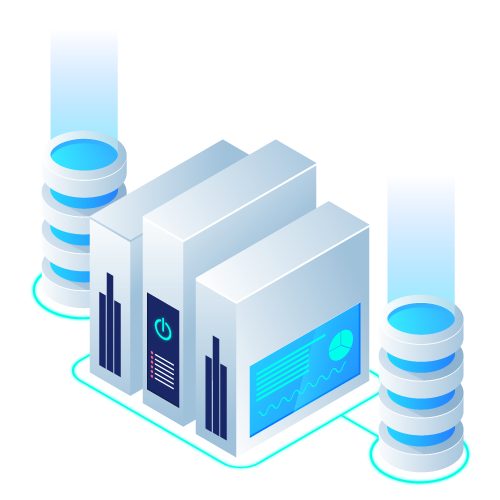 5U Rack Mountable Tower Server
The Dell PowerEdge 2900 server has an unprecedented hardware design to deliver exceptional performance. It comes in a tower chassis and can also be used as a 5U rack-mountable server. This 9th Gen PowerEdge server needs fewer system updates.
Suitable for Databases/ Collaboration Applications
Whether you have a small organization, a big enterprise with branch offices or a data center, your business involves constant utilization of collaboration, mail and messaging and database applications. PowerEdge 2900 server provides an ideal platform for the high performance of such applications.
Large Internal Storage Capacity
PowerEdge 2900 brings multiple storage options with 3.5-inch hot-plug SATA or SAS drives and many tape products and optical devices. These drives with different capacities and speeds can provide a large internal storage capacity of up to 7.5TB.
Good Performance with Intel Xeon CPUs
The Dell 2900 tower server can support up to two high-end dual-core or quad-core Intel Xeon processors. With the power-packed Intel CPUs, this server delivers the high performance expected from the Dell brand for all kinds of workloads and applications.
12 DIMM Slots for Memory Expansion
This Dell server supports ECC fully buffered memory technology and offers twelve DIMM slots for memory expansion, maximizing the memory capacity up to 48GB. It provides matched pair slots in different capacities and speeds for memory-intensive workloads and applications.
Manage from Anywhere Through iDRAC
The PowerEdge 2900 server enables efficient server management from anywhere. It offers a standard Baseboard Management Controller (BMC) with IMPI 2.0 support and iDRAC5 feature for advanced management capabilities. All this simplifies management and reduces any complexities in deployment.