AED 9,552 (-9%)
Designed for easy user interaction
Flexible Storage Configurations
Supports Maximum 3TB Storage
Improved Data Security
Easier Data Recovery
Description
If you require high availability and remarkable performance for virtualization, the Dell Powervault MD3200i is the product you must go for. Dell MD3200i or the PowerVault MD3200i series is your ideal solution for virtualized environments. Thanks to its entry-level storage consolidation, this series is a next-generation iSCSI SAN solution. It is perfect for the virtual environment where you do not need physical infrastructure and get cloud-delivered service.
The excellent storage consolidation of Dell Powervault 3200i results from the arrays designed explicitly for the environments that require higher capacity solutions. Needless to say, the enhanced storage leads to improvement in the efficiency of your system's performance
Affordable and Flexible Storage Solution
Some of the attractive features of storage Dell Powervault md3200i are affordability and flexibility. The excellent PowerVault MD3200i arrays guarantee incredible performance and excellent flexibility for storage consolidation. It enables you to meet the business requirements affordably with their economical Ethernet technology. If we dive deep, the flexibility feature allows you to mix and match the drive types and employ the ones that can benefit your business.
Ideal for Dense Virtual Environments
As stated above, the Dell MD3200i storage consolidation array is explicitly built and designed to manage the operations of a virtual environment. Therefore, it would be right to say that this product is ideal for dense virtual environments. They demand higher availability, speed, and excellent storage, so, the Powervault MD3200i becomes the apt storage solution. The iSCSI storage, which comes with 1Gb Ethernet technology, can lower the training costs. It allows you to save significantly on hardware.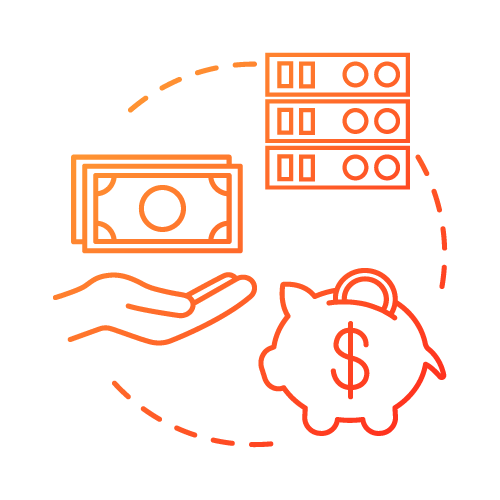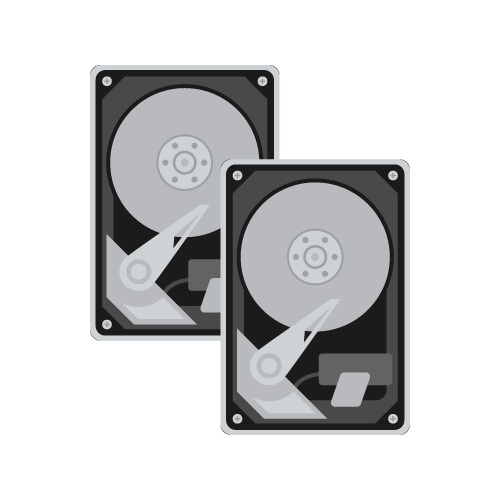 A tiered-storage environment with Hybrid Drives
The flexibility feature of Dell MD3200i allows you to mix and match multiple drive types. As a result, it allows you to create your own optimum tiered data/storage environment and leads to easy scalability. A single MD3200i storage system can support up to 32 servers and twelve 3.5 inch hard drives. This flexibility enables data tiering which optimizes system performance. In addition, you get the optional High-Performance Tier firmware upgrade that increases the array I/O performance.
High-performance SAN with Dual Controller Option
The Dell Powervault MD3200i storage solution supports dual controller models for high connectivity. If we talk in technical terms, the dual controller option enables the MD3200i SAN to support around 8 servers, which are directly connected. Other than that, this feature also supports up to 32 servers when it is configured with Ethernet switches. Needless to say, the high-performance SAN meets the demanding performance needs and keeps your business active and productive.
Reduce Downtime, Risk, and Cost of Ownership
One of the major factors that ensure the higher performance of your business and system is reduced downtime. Greater storage leads to the capability of staying active and running for a longer period, and this is precisely what Dell Powervault MD3200i delivers, that is, high uptime. Also, the storage array uses a cost-effective 1Gb Ethernet technology which results in savings in hardware. Other than that, the IP SANs can also reduce training costs, making MD3200i a cost-efficient product.
High Efficiency and Scalability
Storage consolidation reduces the effort needed to store and manage the data. MD3200i being a highly scalable array can support 32 physical servers, and the storage capacity can be extended if you attach the MD1200 expansion enclosure. You also get an option to achieve additional extensibility by increasing the count up to 192 hard drives. The exceptional performance offered by Dell Powervault MD3200i includes the feature of adaptable scalability as per the traffic and efficiency to fulfill your business demands.
Specification
Additional information
| | |
| --- | --- |
| Product Type | SAN Storage |
| Brand | Dell |
| Model | Dell PowerVault MD3200I |
| Form Factor | 2U Rack |
| Maximum Drives | 12 LFF |
| Maximum Storage Capacity | 48TB |
| Maximum Throughput | 6Gb/s |
| Hard Drive Expansion Capabilities | Upto 192 with MD1200 and/or MD1220 Expansion Enclosures |
| Raid Level | 0, 1, 5, 6, 10 |
| Host Connectivity | Four RJ-45 1Gb Ethernet |
| Power Supply | Dual Redundant Power Supplies |