Ideal for Large Businesses
Dual Socket Server
Enhanced Performance
High Capacity Storage
Quick Deployment
Simplified Management

The 100 TB NAS servers with customized configuration increase the efficiency of your organization by achieving the necessary results while remaining simple to use. 
By modernizing your storage servers, you can also set up your business environment to be able to meet future demands.
Affordable 100TB NAS storage
Businesses are always looking for cost-effective ways to store their crucial business data securely. Server Basket offers the most affordable 100 TB storage server price in India for homes, small and medium-sized businesses, and large enterprises. You get a large storage capacity of 100 TB that can be used to store and share a vast number of files.
Must for every office
Offices handle a lot of important data necessary for proper business functioning. The computer systems present in the offices have a high chance of being affected by viruses or being the victim of a cyber-attack. NAS storage can serve as a secure backup for your highly classified business documents and other files.
Free NAS Storage Support
With us, you get free 24 x 7 NAS storage support along with on-site technical support. We provide instant solutions for any issues that you may encounter. Our IT support team can communicate in local and native languages and is readily available to listen to your queries and concerns.
Access from any where
The benefit of owning a NAS storage is that you can access your vital data from anywhere. You can retrieve the files on other devices remotely over a network. Now you do not have to rush to your workplace when you need an important piece of information for any business task.
Built with Enterprise-Class RAID Controllers
Want to enhance the redundancy of the data you process? Check out our scalable storage servers which are engineered with high-quality RAID controller cards that suffice you with legitimate backups without any data destruction or losses anytime you need. Our scalable storage servers support numerous RAID cards inclusive of RAID 0, 1, 10, 5, 50, and many more. These controller cards enhance the performance and functioning of the storage drives to a great extent.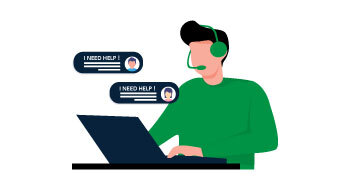 24/7 Tech Support
Even the simplest error during the server installation process might significantly reduce your server's performance. Our technical support team will be available 24 hours a day, 7 days a week to assist you with any issues you may encounter while using the server.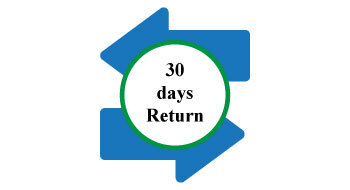 30 days return policy
We offer a 30-day return policy on 100tb NAS storage servers. You could return the storage service if you find any hardware or performance issues. The return of the said product must be within 30 days of the purchase date mentioned on the shipping invoice.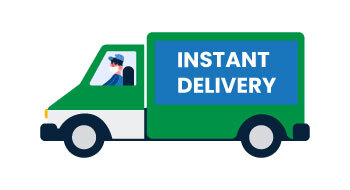 Instant delivery
We promise to deliver the 100 TB NAS server right to your doorstep within two to three days after receiving the order confirmation. Our shipping partners provide fast delivery services. Before dispatching the product, it will be wrapped in secure multi-layered packaging so that it is not damaged during transit.
Frequently Asked Questions (FAQ's)
Does a 100TB NAS Storage Server have Dual Sockets for CPU?
Yes, the 100TB NAS storage server consists of dual sockets for the CPU. It provides redundancy and boosts the chassis density to achieve the right performance at the right price for your business.
Does it Allow Remote Access?
Yes. Our 100TB NAS storage server allows you to remotely access your data stored on the server. It allows easy access and retrieval of files despite your location to ensure business continuity and agility.
What RAID Controllers are Supported by this Server?
The 100TB NAS storage server supports a wide range of RAID controllers and levels including RAID 0, 1, 5, 10, and 50. It significantly improves the storage drive performance and boosts business productivity.
Does it Come With a Preloaded OS?
The server features a preloaded OS. Users are provided with the option for customization that allows them to choose the desired operating system for their NAS server that best suits their platform and architecture.
Do You Recommend this Server for Large Enterprises?
The 100TB NAS server is highly recommended for large enterprises. It can seamlessly meet your growing data needs. It offers storage expansion enabling you to avoid downtime and latency, and ensure productivity.
What is the Warranty Period for a 100TB NAS Storage Server?
We offer a 90-day warranty cover on your 100TB NAS storage server. We also provide you with a 30-day return policy from the purchase date for a seamless return, keeping your interests in mind.