Dedicated SSD Server Hosting
Reliable Energy Efficient Hardware
Faster Data Transfer Rate
High Performance with Low Latency
Robust Security for Data Loss Prevention
Bandwidth Usage without Limit
No Downtime with Tier 4 DC
24/7/365 Expert Hosting Support
Description
Are you searching for a reliable and faster hosting solution for your business? Server Basket offers ultra-fast dedicated SSD hosting servers established with high-quality and reliable hardware to provide optimum performance and speeds. They ensure robust data transfers and faster data loading speeds to your website while maintaining lower latency. Our hosting SSD servers provide high-level security by blocking malware, cyber, or malicious attacks successfully to avoid data loss. The dedicated servers wouldn't face any downtime issues as we offer our hosting services on local Tier-4 Data Centers that provide reliable cooling paths and security. Our hosting solutions can effectively process the computing and heavy applications due to no restrictions on using bandwidth and running your website with 100% uptime under huge traffic conditions. We provide 24/7 technical expert assistance, and the team is available round the clock to resolve SSD hosting issues without any additional charges.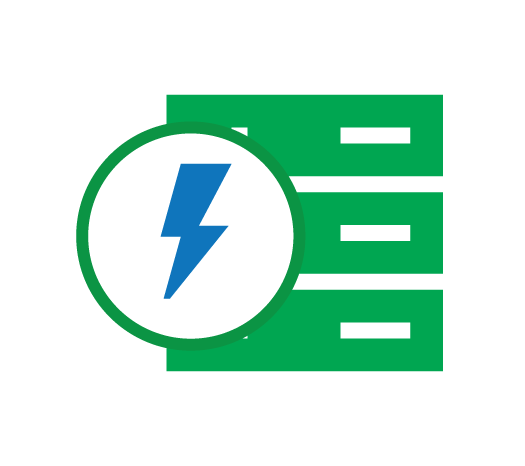 Reliable Energy Efficient Hardware
Server Basket's dedicated servers built with grade-A quality hardware from leading brands like Cisco, HP, Dell, SuperMicro, etc. We offer dedicated hosting servers embedded with the latest Intel Xeon processors, advanced storage drives, RAMs, etc., that suit a small or large organization and deliver high-end performance under heavy workloads.
Faster Data Transfer Rate
You can experience faster accessing time, loading speed, and higher data transfers to your website with our dedicated servers implemented with SSD hosting plans. Integrated SSD ensures quick data access and improved data transfers. The dedicated SSD hosting is faster than the traditional HDDs and increases input or output speeds while reducing the loading time.
High Performance with Low Latency
Our dedicated hosting integrated with SSD delivers high performance, robust loading speeds, minimal page loading time, and a better hosting experience. The servers allow accessing websites quickly with reduced latency so that your business workflows will run smoothly and achieve enhanced outcomes with minimal power requirements.
Robust Security for Data Loss Prevention
It's crucial to maintain the security of your website or application by restricting cybercrimes and other advanced security threats. Our dedicated SSD servers hosting solution integrates with IPS & IDS, WAF, and other advanced security systems like DDoS protection, anti-malware, and intrusion prevention to protect your website from cyber threats.
Bandwidth Usage without Limit
If your website became popular and received huge traffic' users, you can prefer to use our SSD hosting package that comes with unlimited bandwidth usage. Thus, you can enjoy unlimited traffic for your website or application without any restrictions on bandwidth utilization while providing superior performance.
No Downtime with Tier 4 DC
Our SSD dedicated servers hosted on Tier-4 DC establish high-quality hardware to ensure robustness, security, and reliability. The Data Centers include best-in-class infrastructure and power cooling paths to provide 100% uptime for servers. Your website keeps running faster with heavy traffic as our servers are hosted locally.
24/7/365 Expert Hosting Support
Do you have any issues or queries with the SSD dedicated server hosting? You can contact our expert hosting team at any time and clear your problems related to server usage. You can converse via phone call or drop an email or use chat support for immediate assistance.