AED 6,000 (-5%)
Ready for Virtualization
Access Applications from Any Location
KVM Compatible Servers from Top Brands
Create High Availability Clusters
Host Multiple Applications
Secure & Reliable Storage
Customization Option Available
Multiple Pre Configured Servers
Description
Are you looking for top-quality KVM servers for hosting your applications? Do you need better KVM solutions to work on a unique set of demanding virtual workflows? Server Basket has a gigantic collection of authentic servers that are specially furnished with a specific set of hardware and software to make them compatible with the KVM OpenSource. You can create high availability clusters and access your applications from any location with the help of these eminent KVM dedicated servers. Built on the grounds of advanced virtualization technologies and security-enhanced Linux, these KVM servers will always be ready for virtualization. They are potent and capable enough to deliver the performance and scalability your virtual machines require. Server Basket has its warehouse stocked with a shedload of KVM dedicated servers that are pre-configured and can be customized based on customer's requirements if any. Each of these KVM servers is tagged with affordable prices which are upgraded frequently depending on the changing market values. Contact us to know more about our magnificent KVM servers and grab the additional benefits of free configuration and installation support, strict warranty, and prompt delivery services.
KVM Servers Hosting Plans: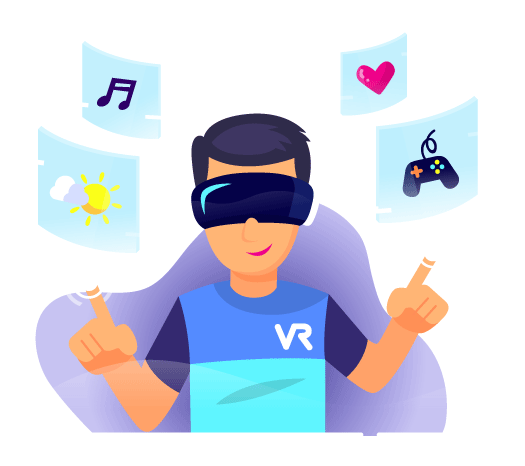 Ready for Virtualization
Do you intend to make your workflows virtual? Our KVM dedicated servers provide you with all the resources you require to build power virtual platforms where you can deploy applications and other workflows with the utmost ease. Just like Ubuntu servers, they will serve up your files, apps, websites, documents, and other work forms with an excellent online presence. The KVM servers proffer you more than enough bandwidth, storage, and speed to manage numerous virtual machines at a time.
Access Applications from Any Location
The KVM servers offer multiple advantages to users, and one among them is flexible application accessing. These servers offer you the ability to control and manage small to high-end applications to provide efficient server management at all times. You can get real-time updates regarding the status and functioning of your applications and maintain them from anywhere in the world. KVM dedicated servers come with high-level security standards and protocols to avail you safe and prompt access to your diverse applications.
KVM Compatible Servers from Top Brands
If you are searching for a reliable platform where you can buy top brand servers that comply with the KVM, then there is no better place in the entire UAE other than the Server Basket. We have impeccable servers of eminent brands such as Dell, HP, IBM, Fujitsu, Cisco, SuperMicro, and others. Each of these servers is handpicked directly by the expert professionals we hired and possesses all the required characteristics to support any KVM hypervisor.
Create High Availability Clusters
Are you planning to run your applications and virtual machines without any downdrifts? Our KVM dedicated servers enable you to do that without any notable efforts. The flexible platforms of these servers allow you to build high availability clusters that can stay resilient and endure any system failures or OS outages that might hamper your workflows. Being built on tier 4 data centers, these KVM servers show extreme fault tolerance and protect your workflows at all costs.
Host Multiple Applications
The KVM dedicated servers offer you a secure and reliable server environment where you can host a great many applications without getting concerned about their performance degradation. These servers are enriched with best-in-class infrastructure and are built with the potential to withstand typical work environments. You can expect excellent outcomes from all the diverse applications you deploy and run on these KVM servers with better speed and efficiency regardless of the type of operating system you work on.
Customization Option Available
Do you want a KVM server that can unquestionably keep up with your tedious applications and workflows? Don't worry. We will customize one for you. All you have to do is to state your server requirements and the server model you want to our technical team, and they will tailor the server with the best quality hardware and software that matches your expectations. Once you are comfortable with the quotation we've provided, we can continue with the buying process.
Multiple Pre Configured Servers
In a rush to buy a KVM dedicated server that is speced with the hardware capacities you anticipate? If so, then Server Basket is the perfect place for you. You can get your hands on spectacular pre-designed KVM servers, which are engineered with memory, storage, processors, RAID controllers, and other hardware components with the specifications and part numbers that are highly on-demand in the market. We are certain that you will find a server that suits your needs.
Free of Cost Configuration & Tech Support
Is this your first time dealing with the KVM dedicated servers? Don't hesitate to seek help from our expert support team, who will be at your service to help you with any technical queries you may have while working with our servers. We have especially employed and trained our technical staff to support our customers. They will guide you through the entire installation procedure and make sure that the KVM server is installed properly without complications and is working perfectly.
Backed by SB's Replacement Warranty
Every KVM dedicated server you find on our Server Basket website is backed up by a strict replacement warranty. We vouch for their flawless functionality and if you encounter any issues with our servers in the agreed covenant period, it is our responsibility to take care of the problem. Our technicians will perceive the cause of dysfunctionality and re-establish the problematic parts in the least possible time without disturbing your everyday works.
Safe & Quick Delivery Across UAE
Experience the fastest delivery of your KVM servers with Server Basket. We wrap all the ordered servers in protective sheets and seal them before handing them over to our reliable agents, who are the best in the entire UAE. We vow to deliver these KVM servers in the safest possible way within 2-3 working days irrespective of the area you live in and around Abu Dhabi, Dubai, Sharjah, Ajman, Al Ain, Fujairah, and many other locations.