Cisco UCS C220 M5 Rack Server
AED 15,096 (-9%)
High Performance 1U Rack Server
2nd Generation Intel Xeon Processors
The maximum RAM capacity is 3TB.
Massive storage capacity
Supports 10G Ethernet Networking
24/7 Tech Support
Description
Need a versatile and compact server to support and manage your data-intensive and general applications? Cisco's UCS C220 M5 server will handle it all with its powerful processing, and unified and automated management. It's a 1U dual-socket rack server with Intel Xeon-powered CPU that provides high productivity, scalability, and speed. With its 2666 MHz memory speed and 24 DDR4 DIMM slots, it can handle memory-intensive workloads with ease, making it suitable for virtualization, collaboration, web, public cloud, and bare-metal applications.
Server Plan
RAM
Storage
Core
Price
Cisco 220 m5
(Powerfull)
256GB DDR4
2X480GB SSD / 3X2TB SSD
48 Core / 88 vCPU
Cisco 220 m5
(Reliable)
128GB DDR4
2X480GB SSD / 3X1TB SSD
20 Core / 40 vCPU
Cisco 220 m5
(Standard)
128GB DDR4
2X480GB SSD
16 Core / 32 vCPU
Cisco 220 m5
(Basic)
64GB DDR4
2X300GB SAS
16 Core / 32 vCPU
High-density Dual Socket Rack Server
Cisco UCS C220 M5 is a high-density rack server that can support two processors to maximize computing and performance. It can be coupled with powerful Intel Xeon Scalable or Scalable Gen2  processors to power your virtualization or compute-intensive workloads. Each socket supports 28 cores and they can be scaled to 112 with dual processors.
Multiple Storage Expansion Options
Meet your storage requirements now and expand in the future using Cisco UCS C220 M5's wide storage capabilities. It can support up to 10x 2.5" and 4×3.5" hard drives along with 2 NVMe PCIe 3.0 slots and can provide up to 77TB storage. It also has a dedicated 12Gbps RAID Controller and mLOM slot for network adapters.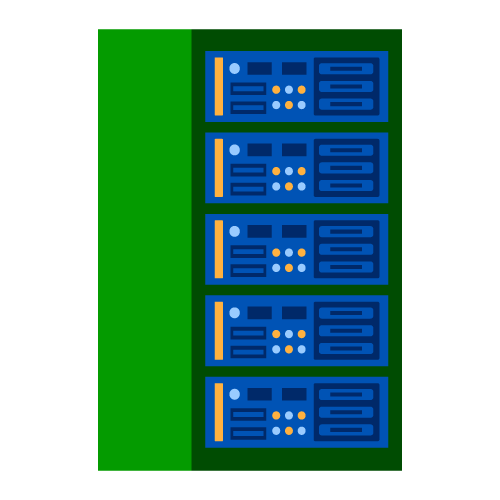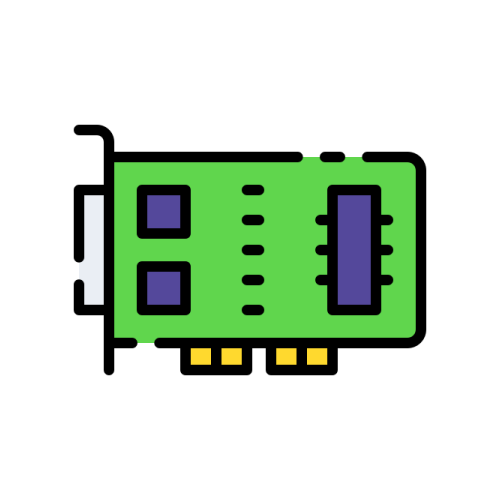 Two Integrated 10 Gigabit Ethernet Ports
Improve network connectivity through two integrated Network interface cards. These Ethernet ports can be configured with 10GB ethernet cards that offer high-speed bandwidth to ensure better network connections to support virtualization. Experience improved uptime and reduced latency with these 1OGB Ethernet ports and transfer files faster to work with speed.
Default RAID Configuration
The default RAID configuration in the Cisco UCS C220 M5 rack server is the embedded RAID software. This RAID software supports SATA HDDs and SATA SSDs drives only in 0, 1, and 10 configurations. This embedded software can support up to 8 SATA drives and needs a SATA interposer board. You can always configure the RAID components based on your applications.
Embedded Server Management Tools
Cisco Unified Computing unites computing, networking, management, storage, and virtualization into a single framework that makes it a standalone server.  The server has integrated tools like Cisco Intersight, Cisco Central software, Cisco USC manager, and UCS performance manager to manage and monitor the performance, easy and consistent deployment, and threat detection. It's capable of managing mid-size and distributed databases
Redundant Hot-swappable Power Supplies
UCS C220 M5 supports up to two power supplies, one is compulsory and another one can be added for redundancy in a 1 + 1 configuration. These power supplies share a similar physical and electrical design that allows hot-pluggable and toolless installation into this server, with each power supply offering multiple power outputs and supporting high-efficiency operations.
One-year Service Warranty
Server Basket offers a trusted one-year service warranty on the Cisco UCS C220 M5 server. During this warranty period, any failures or issues regarding server or performance will be attended to and resolved. We won't be charging any additional charges for repairs or replacements during this 1-year service period. We can extend the warranty up to two years if you require.

Specification
Additional information
| | |
| --- | --- |
| Product Brand | Cisco |
| Server Size | 1U |
| Maximum Storage Capacity | 77TB |
| Max RAM Capacity | 3TB |
| Processor | Intel Xeon scalable family |
| No of RAM Slots | 24 |