New 512GB 2.5″ AGI SATA SSDs
AED 426 (-5%)
Upgrade Storage with High Speed Drive
Takes Less Time for Application Loading
Ensures Faster Booting Times
Compatible with Leading Brands Servers
Low Latency & High Performance Drives
3D NAND Flash Technology for Higher Durability
Description
Are you searching for compact and compatible storage drives that cater to your server workloads? Do you wish to upgrade your server storage with high-speed storage drives? Server Basket has a great collection of 512GB 2.5-inch SATA SSDs that provide exemplary storage to your servers with added speeds and transfer rates. They have ideal operating temperatures and the best energy handling capabilities that can promote the efficiency of the data transmission with minimal power consumption. Their ideal booting times, advanced technologies to avail power and redundancy, low latency, and top-notch performance make these SATA SSDs better choices for handling your data-intensive applications. Server Basket has a great collection of 512GB SATA SSDs that are tested under burn-in conditions and are then stocked in our warehouses. Our AGI SSDs are suitable for major server brands and deliver optimum efficiency to your workloads. We price these SATA storage drives genuinely considering the market value of the SSDs. Get in touch with us to buy our affordable 2.5-inch AGI SATA SSDs and enjoy the additional services we provide that include free installation support, assured warranty, and prompt delivery anywhere in the UAE.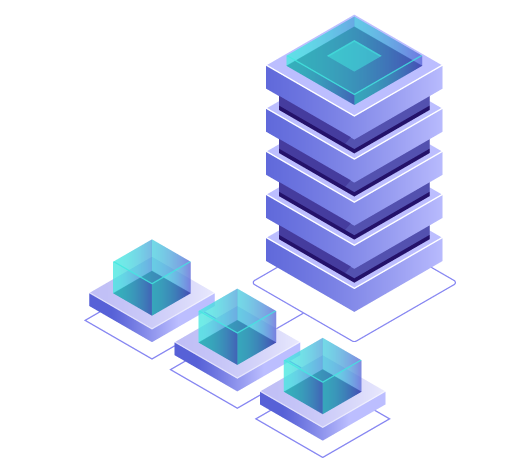 Upgrade Storage with High Speed Drive:
If you are planning to improve your server storage, take a look at these 512GB AGI SATA SSDs that aid you in upgrading your server storage along with exceptional speeds. These SATA storage drives have the read and write speeds of 550MB/s and 519MB/s, respectively, to support your intensifying workloads. By providing the storage of 512GB, this SATA drive avails you a better option to upgrade your server storage with excellent speeds your workloads deserve.
Takes Less Time for Application Loading:
Are you tired of excessive application loading times? Then the time has come for you to buy the 512GB 2.5-inch SATA SSDs that significantly minimize your loading times. We have tested several storage drives for their potential, but this SATA SSD has unbeatable read and write performance, which offers faster loading times for sequential tasks users command. You can switch through any number of files and apps easily using these SATA storage drives.
Ensures Faster Booting Times:
Do you want to own a storage drive that effectively reduces the boot times of your servers? We know that every second is valuable for you. Our 512GB AGI SATA SSD offers faster booting times irrespective of the work environment they are subjected to. SSDs don't have any rotational components, so they consume the least possible time to boot your server. This way, you get to access your servers at any time you need without any latency and lagging.
Compatible with Leading Brands Servers:
The 512GB SFF SATA SSDs are highly compatible with major server brands such as Dell, Cisco, IBM, HP, etc. These storage drives have a fine structure and a perfect body that allows users to employ them in the server chassis easily. The SATA SSDs deliver the best performance, thereby improving the productivity of your servers. Their high compatibility, easy handling features, and ideal prices attract multiple users to buy this SSD for dealing with their server workloads.
Low Latency & High Performance Drives:
The high-quality SFF SATA storage drives are renowned for providing low latency, even in the most complex work scenarios. These 512GB SATA SSDs run at high speeds and render even better transmission rates that offer significant performance for your server workloads. They power up your systems and speed up their processes to revolutionize the server performance to another level. These AGI SATA SSDs can be the best support for your compelling and tedious works.
3D NAND Flash Technology for Higher Durability:
Are you interested in buying storage drives that are highly durable? The 512GB SATA SSDs are engineered with 3D NAND Flash technology that allows users to enhance the capacity of their storage drives whenever their work insists. It is ideal for the servers that run applications of rich density mass storage. High-end industries and organizations can make use of these NAND flash-based SSDs that are substantially durable than any other storage drives.
Uses Less Power Than HDD:
If you are looking for a storage drive that can compensate for your power consuming HDDs, then you should seriously consider our 2.5-inch AGI SATA SSDs that are enriched with advanced technologies that consume less power irrespective of the workloads. Unlike traditional hard drives, the SSDs don't have any rotational parts, so they make use of less power for running. The performance-to-power rating of these SATA SSDs is on-point, which makes users prefer them over other HDDs.
1 Year Replacement Warranty:
Do you highly prefer storage drives that come with assured warranty deals? Our AGI SATA SSDs come with an infallible replacement warranty of one year that highly benefits our users. This indicates that we will back up your SATA drive for any dysfunctionalities, either physical or functional, it might face within one year from the date of its installation. An immediate replacement of the SSD will be provided to you without wasting your valuable time.
Free Remote Installation Support:
Are you looking for reliable vendors who could help you with the SSD installation? Well, you have stopped at the right page as the Server Basket offers free installation support to all its customers. Our team of experienced engineers knows how to deal with all types of storage drives and will guide you through the entire installation procedure, explaining each step. They'll make sure that the SATA SSD is fixed perfectly and is functioning properly.
Quick Delivery All Over UAE:
We offer the fastest delivery services to all our customers no matter wherever they live in the UAE. Once we receive the order from the customer's end, we pack the SATA SSD in multi-layered wraps and seal the box tightly. Our tie-ups with assured delivery agents help us to drop-ship your SSDs at your doorstep in less than 3 days from your order confirmation. Our quick delivery services are extended for all our customers living around the UAE.
Specification
Additional information
| | |
| --- | --- |
| Brand | AGI |
| Form Factor | 2.5″ SFF Hard Drive |
| Interface | Serial Advanced Technlogy Attachment(SATA) |
| Storage Capacity | 512GB |
| Transfer Speed | 550/519 MB/s |