Lenovo ThinkSystem SR670 Server
Ideal for Running AI & VDI Applications
Supports Up to 8 High-Performance GPUs
Powerful Management Features
Choose Any Configuration
Huge Memory for HPC Workloads
Powered by Two Intel Xeon Scalable Processors
Description
If you are planning to buy a low priced server that supports AI, HPC, and VDI applications, then Lenovo ThinkSystem SR670 is an ideal choice for your business. The Lenovo ThinkSystem SR670 has a lot of advanced features that suit your business, and it fits in any environment. Its high storage capacity, dual processor, and ample memory space deliver the best performance to your business. Server Basket offers the customization choice on the Lenovo ThinkSystem SR670 server. Server Basket assures instant and secure delivery of the Lenovo ThinkSystem SR670 that comes with three year manufacturer warranty. We also offer free installation support, tech support, pre-sales guidance.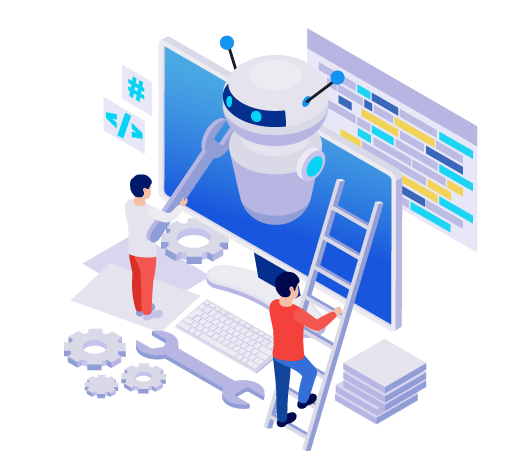 Ideal for Running AI & VDI Applications
The Lenovo ThinkSystem SR670 rack server is an ideal choice for running Artificial Intelligence and Virtual Desktop Infrastructure applications. These Al applications are useful for different sectors including, healthcare, finance, banking, and other business sectors. VDI enables users to generate virtual machines to run different OS on a single PC.
Supports Up to 8 High-Performance GPUs
The Lenovo ThinkSystem SR670 Rack was designed to support 4 GPUs, and it is built with 2 Intel Xeon processors. This server allows a maximum of 4 GPUs per each 2U node. As it is powered by Intel processors, it supports high-performance GPUs like NVIDIA Tesla V100. Lenovo Rack SR670 server is one of the best choices for rendering applications.
Powerful Management Features
The ThinkSystem SR670 server supports powerful security and management features, including the XClarity controller, Extreme Cloud Administration Toolkit, Lenovo intelligent Computing Orchestration, etc. These features will allow monitoring the server availability, managing cluster resources, and so on.
Choose Any Configuration
Server Basket is the best online seller in UAE that provides a choice of customizing the Lenovo SR670 server as per your business requirements. You can choose the server components like hard drive interface, various form factors, storage capacity, memory slots, and many more depending upon your business needs.
Huge Memory for HPC Workloads
Lenovo ThinkSystem SR670 offers the best application response time as it comes with 24 TruDDR4 DIMM slots. Each processor socket holds 12 DIMM slots and supports capacity up to 32 GB for each slot. The maximum capacity of the Lenovo SR670 rack is 768 GB and frequency up to 2666 MHZ.
Powered by Two Intel Xeon Scalable Processors
The Lenovo Rack SR670 server comes with two latest Intel Xeon family processors. Each processor slot supports up to 16 cores with a speed of 2.6 GHz. These two processors support a maximum of 32 cores and 64 threads. It also supports 22 MB L3 cache memory and 150W TDP ratings, which can extend up to 205W.
Greater Storage Flexibility
Secure & Fast Delivery in UAE
Server Basket offers free, fast, and secure delivery of the Lenovo ThinkSystem SR670 servers at your location and anywhere in UAE, including Dubai, Sharjah, Ras Al Khaimah, Fujairah, Al Ain, and other remote areas. You can expect the Lenovo ThinkSystem SR670 server in Dubai, Sharjah or at any other location within 2 to 3 business days.
Complete 3 Yr Warranty
We ensure to provide the genuine Lenovo ThinkSystem Rack SR670 server with original hardware. We also assure complete three years warranty service on purchasing the server. If any damage occurs to the server parts, you can claim for free repair or replacement in this warranty period. We also provide free installation support on purchasing the Lenovo ThinkSystem rack SR670 server in UAE.
24/7 Tech Support
If you come across any issue with the Lenovo ThinkSystem SR670 server at any point of time, then you can contact our technical support team, who are available round the clock. Our experienced technical team will assist you in solving the issues, and you can also get your queries cleared. You can contact us at any time, including public holidays and weekends.