3.5" Hard Drive Metal Caddy Tray Converter
AED 95 (-5%)
Suitable for any 2.5" and 3.5" Drive
Perfect Option for HDD's and SSD's
Caddy Trays for any Brand Servers
Retains Drive Reliability for Long-term
Improve Storage with Low Investment
Caddy with Free Screw Set
Description
Do you want a 3.5-inch hard drive with a much longer life? Are you searching for a relevant caddy tray to support your LFF or SFF hard drives? On that note, we appeal to you to take a look at our top-quality metal caddy trays that are designed to support and handle the hard drives of various dimensions. The metal caddy trays are ideal for your HDD or SSD drives, and it is really easy to mount them on the server bays. Their metal finishing makes them sturdy, firm and cools the drive whenever necessary. Employing the easy plug and play technique, the caddy trays can be easily installed in the server and allows you to enjoy the enhanced storage. We have numerous metal caddies that are tested under the supervision and are ready to help you achieve the maximum of everything from your storage drives. You don't have to invest much in these metal caddies as Server Basket puts the best prices on all its 3.5-inch metal caddy trays. Contact us to buy the perfect shield for your hard drives and enjoy our prompt delivery schemes anywhere in UAE.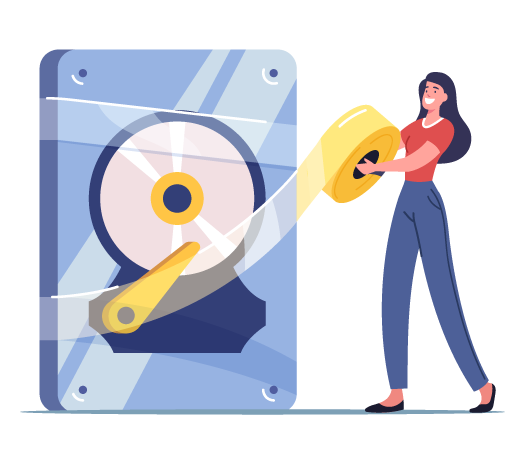 Suitable for any 2.5" and 3.5" Drive:
Are you planning to buy caddy trays to protect your hard drives? We have the best quality metal caddy trays to support your hard drives in whatever dimension they come in. We tested our 3.5" inch metal caddies on multiple small and large form factors to ensure that they can effectively hold any hard drives customers use. Their thin metal structure and high compatibility features make them suitable for any kind of drive, be it 2.5" or 3.5" drive.
Perfect Option for HDD's and SSD's:
Do you want rigid caddy trays for your HDD or SSD drives? Server Basket provides high class 3.5" hard drive caddy trays that can undoubtedly offer the best support for the hard drives being inserted in the server bay. They are highly flexible, easy to use, and help the servers achieve faster speeds. We have metal caddies that are capable to serve all your SAS or SATA interfaces without any complexities.
Caddy Trays for any Brand Servers:
In search of caddy trays that can fit in your LFF servers? Server Basket has a huge collection of superior caddy trays for all the customary server brands. The metal caddies we provide our customers to exhibit high resistance can perfectly hold and secure all your 3.5-inch hard drives. We have high-quality 3.5" metal caddy trays for the LFF storage of many server brands, including Dell, HP, Cisco, Fujitsu, and IBM.
Retains Drive Reliability for long-term:
Are you tired of replacing your server hard drives quite often? Improve the reliability of your 3.5" hard drives by securing them in the metal caddy trays to protect them from all the noise and disturbances, which affects their performance. On top of that, metal caddies come with cooling holes to turn down the heat generated by the drives due to continuous workloads. This improves the longevity of your SSD/HDD to greater extents.
Improve Storage with Low Investment:
Why invest huge amounts on new hard drives while you can improve the performance of your existing LFF and SFF drives using the 3.5" metal caddy trays? Server Basket puts genuine and affordable prices on the caddy trays we sell to our customers all around the UAE. These metal caddies perfectly bind to the body of your hard drive and with the server bay as well, effectively boosting the storage speed of the hard drive you use.
Caddy with Free Screw Set:
You don't have to worry about mounting the drive into the caddy incorrectly as we provide a free screw set along with your ordered metal caddy tray. With the help of these screws, users can easily fit the storage drive in the caddy tray without any gaps. When this metal caddy tray cased with LFF/SFF drive mounted in the server, it gives its maximum ability to run the storage at optimum speeds.
Quick Delivery Across UAE:
Want your order delivered instantly? We're on it. Server Basket promises quick delivery of all the orders received from the customers as promised. We neatly wrap the fully tested 3.5" metal caddy trays in protective sheets and dispatch them to our customers. Our trusted delivery service team immediately ships the order to the noted destinations without any delay. We extend our delivery services all around the UAE, including Abu Dhabi, Dubai, Ajman, Sharjah, Fujairah, etc.