2.5″ SFF Server Caddy Trays
AED 67 (-10%)
Suitable for any 2.5" Drive
Best Choice for any Brand Server
Compatible for HDD's and SSD's
Maintains Drive Efficiency for Long Duration
Top Quality Caddies Available
Free Screws for Quick Installation
Description
Are you looking for well built and strong SFF caddy trays? Does your server need a hard drive that can last for a while? Server Basket is the one-stop solution for all your storage requirements as we have a varied collection of 2.5″ caddy trays for your SFF drives. These caddies are tailored to house any of your HDD or SSD drives and protect them during extensive workloads. The caddies also come with cooling holes to reduce the heat generated in the drives. Both plastic and metal caddies are quite handy and can be easily mounted inside the server bay without any extra efforts. The SFF server caddy trays you see on our sales page are fully tested and are sturdy enough to maintain your 2.5″ SAS/SATA drives. Users can definitely boost up their storage using these exceptional caddy trays. We take extra care in pricing them and come up with affordable prices within your budget constraints. Get in touch with us now to buy our server caddies at cost-effective amounts and wait for us to deliver your order to your doorstep no matter wherever you are in the UAE.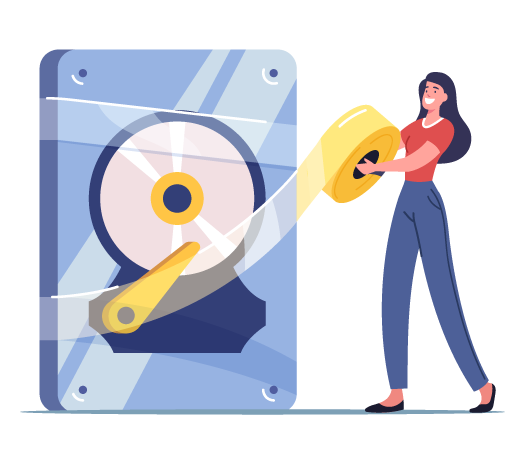 Suitable for any 2.5" Drive:
Do you want to get hold of excellent server caddies to bind your hard drives in? We have caddy trays for all your 2.5-inch hard drives that can perfectly fit the drives. The server caddy trays offer better stability to your storage drives by holding them firmly in the server bay. Choose either metal or plastic caddies available at Server Basket, each of them having their own advantages to benefit your storage drives.
Best Choice for any Brand Server:
Are you weighing up for caddy trays that can be easily installed in the server bays of branded servers? Server Basket has a top-notch collection of 2.5-inch caddy trays of all popular server brands that can effectively handle, support, and protect your SFF hard drives yet in the most complicated work conditions. We have numerous server caddy trays that are the best choice for all the Dell, HP, IBM, Cisco, and Fujitsu servers.
Compatible for HDD's and SSD's:
If you are here to get a rigid caddy tray for your 2.5-inch HDD or SSD drives, then we guarantee that you will not leave with an empty cart as Server basket has industry-class server caddy trays that can offer great support to your SFF drives outwardly. Our metal and plastic caddies are designed to mount the hard drive in the server bay easily.
Maintains Drive Efficiency for Long Duration:
Looking for a robust caddy that can keep your hard drive efficient for long periods of time? Mount your hard drives in our 2.5-inch caddy trays to get the best out of them. Our metal or plastic caddies withhold SFF drives in their storage bay and protect them from all the disturbances that might hamper drive functioning. Our caddy trays guarantee the utmost efficiency of the storage drive by offering high reliability and longevity to the hard drive.
Top Quality Caddies Available:
Worried about our caddy quality? There is absolutely no reason for you to doubt our standards as Server Basket always gives the best to its customers. All our caddy trays are of top quality, and we make sure that our customers receive genuine hand-picked caddy trays. Every SFF caddy tray we sell our customers undergo strict testing with multiple 2.5-inch hard drives under heavy work environments to ensure their flawless functionality.
Free Screws for Quick Installation :
We offer free screws for all the caddy trays that help you quickly house the SFF hard drive in the caddy without any gaps and misplacements. The 2.5-inch hard drive which is perfectly enclosed in the caddy tray, can be easily mounted in the server bay and delivers maximum storage capacity to the server.
Fast and Secure Shipping All Over UAE:
Looking forward to using your server caddy tray? Are you in urgent need of it? We make sure that our customers receive their ordered caddy trays within 2-3 working days. Upon receiving the order confirmation from you, we pack the tested SFF caddy tray and handover them to our shipping partner who in-turn delivers your order in the quickest and safest possible way. We extend our services in and around the UAE, including Abu Dhabi, Dubai, Ajman, Sharjah, Fujairah, etc.