AED 369 (-5%)
Super-Fast Copper Cables
Several Types Available
Extends the Life Of Switch Hardware
Pluggable Connectors on both the Ends
Link Ports within the Data Network Equipment
Ideal for Data Centre Applications
Description
Are you planning to buy the best connecting cables for your data centers in the UAE? Are you in pursuit of super fast cabling solutions? Let us introduce you to the first-class 10G DAC cables that are ideal for high speed I/O data center applications in networking with a goal to provide the error-free performance of the data, storage, and HPC interconnectivity. These DAC cables can transmit data at the speed of 10 Gb per second with surprisingly greater speeds over considerable distances. On top of that, DAC cables are known to have low latency than the existing cabling systems. Server Basket has all types of 10G cables that aid in improving the performance and longevity of your switching systems. We provide our clients with high-quality SFP+ cables that are tested to prove their compliance. With pluggable connectors and appreciable structure, the 10G DAC cables can be perfectly used for linking ports of your network systems and connecting various devices and servers in data centers. They save much power while dissipating the heat generated along with high-speed data transmissions. Contact us now to buy these fantastic DAC cables and get them delivered in no time.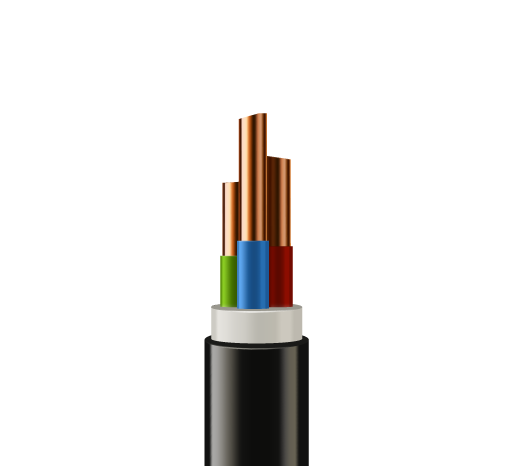 Super-Fast Copper Cables:
Are you looking for the best cables to establish a super-fast connection? Check out these 10G DAC cables that offer high-speed cabling to all your switches, routers, storage devices, etc. Their cable assemblies are shielded with copper coaxial cables to promote an exemplary fast connection to the devices compared to other regular fiber cables. With their Twinax copper body and instantaneous speeds, they offer up to 10-Gbps data rates, ideal for connecting all your server equipment.
Several Types Available:
In search of SFP+ cables for short transmissions? Get hold of the most efficient and easy way to make solid equipment connections using the 10G DAC cables. We have several types of high-quality passive direct attach cables for all your data center cabling requirements at the server basket. Using our top-notch DAC cables, you can smoothly provide high-density connections to your networking equipment and ethernet switches.
Extends the Life Of Switch Hardware:
Why struggle to change your data center's infrastructure when you have a fair chance to extend the life of your switch hardware? The 10G DAC cables are approved by the MSA standards along with the IPF compliant for enhanced EMI performance. They can be easily interchanged and support hot-swapping mode to make a connection without affecting the server functionality. They enhance the connection speeds and data transfer rates, thereby improving the longevity of your switching equipment.
Pluggable Connectors on both the Ends:
The 10G DAC cables come with a small form-factor pluggable feature to meet high-density connections by completely utilizing the space and port densities. These pluggable transceiver connectors present on both the ends of the DAC cable helps in eliminating unnecessary signal losses by successfully interconnecting the hot-pluggable ethernet switches with perfect insertion, withdrawal, and retention forces. Our DAC cables' connectors are very durable and exhibit rich compatibility with industry-standard cages and connectors.
Link Ports within the Data Network Equipment:
Do you need high-speed I/O passive cables to ably link ports for your network equipment? With an ability to enable massive data transmissions between your switches, storage devices, and systems, these DAC cables come quite handy in setting up a reliable and robust interconnection for the ports in your data networking equipment. Users can provide a stable network connection with minimum costs and efforts using these advanced and efficient 10G DAC cables.
Ideal for Data Centre Applications:
Do you aim to get hold of the finest cables in-demand for your data centers? The high-density, low-cost 10G DAC cables might be the best option for you as they provide you the most authentic way to make inter-rack connections for your switches, routers, and other connecting devices. These DAC cables can be used for distances below 15m, they can be the best choice for your 'Middle of Row' and 'End of Row' data center infrastructures.
Less Power Consumption:
Are you in quest of ways to reduce the amount of power being utilized? Then the 10G DAC cables might be beneficial to you as these cables are self-contained. Unlike other transceivers, these cables are not bound to any sort of specifications and don't essentially need extra signal power. This helps in reducing the power consumption to greater extents, which is one of the many reasons the DAC cables are in high demand.
Less Expensive than Fibre Cables:
Do you want to save space and cost in setting up your data center? Built to establish a simpler interconnection, the 10G DAC cables are highly robust and don't necessarily need any additional cables, connectors, patch panels, and other communication elements in the path of their channel, ergo these DAC cables are less expensive than the regular fiber cables. They can offer high performance as well as cost-effective cabling to your data centers.
Fast Delivery Across UAE:
We hate to make you wait, so we offer prompt delivery of the ordered DAC cables to every single customer in the UAE. We carefully pack the 10G cables in multiple layers and dispatch them to your desired destination. Our experienced delivery team makes sure that they drop-ship your order securely within 2-3 working days. Our customers living in and around Abu Dhabi, Dubai, Ajman, Sharjah, Fujairah, etc. would highly benefit from our quick delivery schemes.
Directly Plug in to Equipment Ports:
If you want to have an easy and flexible cabling network for your data center, shift to the industry-leading SFP+ DAC cables, as these cables are simpler in construction and abide by the plug-and-play rule. Users can effortlessly plug these cables into their equipment or server ports without any hassles. As these cables come as a single ready-to-use piece, they require no inspection and cleaning whatsoever like other connecting cables.