Refurbished HPE ProLiant DL60 Gen9 Server
Higher Performance for Budget Constraint Businesses
Supports Two Intel Xeon E5-2600 v3/v4 processors
Scalable Memory Options
High-End Storage Platform
Purchase for Lowest Price in UAE
Order Server with Your Preferred Configuration
Description
Are you a Startup or small Business that is looking for a server that can meet or exceed your business needs? Then HP DL60 Gen9 is the perfect server for you. With refurbished HP ProLiant DL60 Gen9, you get the right density, manageability and performance for handling multiple workloads. The server comes in a single chassis and is engineered for standard business applications like messaging, file, and print, cloud environments and collaboration workloads. Being a refurbished server, HP DL60 G9 comes at a portion of the cost of a new server. If you buy from Server Basket, then it comes at a more discounted price that no other online retailer offers. With us, you get pre-sales support, instant quotation, free tech support, and secure delivery across UAE.
Server Plan
Processor
RAM
Storage
Price
HP DL60 Gen9 Rack Server
(Basic)
16 Core / 2 x E5-2620v4
64GB DDR4
2 x 900GB SAS
HP DL60 Gen9 Rack Server
(Reliable)
16 Core / 2 x E5-2620v4
128GB DDR4
2 x 900GB SAS
HP DL60 Gen9 Rack Server
(Standard)
28 Core / 2 x E5-2660v4
192GB DDR4
2 x 900GB SAS
HP DL60 Gen9 Rack Server
(Powerfull)
28 Core / 2 x E5-2660v4
256GB DDR4
2 x 900GB SAS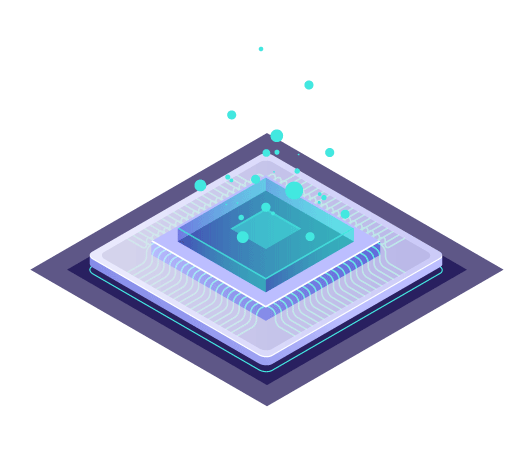 Higher Performance for Budget Constraint Businesses:
Enjoy lower price and higher performance with our Refurbished HP DL60 servers. HP DL60 Gen9 server is best for businesses that have budget issues. Being a refurbished server, you would be required to invest less. Lower price doesn't mean that we compromise on the quality of the refurbished HP DL60 Gen9 server. With us, you receive higher quality products.
Supports Two Intel Xeon E5-2600 v3/v4 processors:
Built with Intel C610 series chipset which supports Intel Xeon E5-2600 v3/v4 processor, HP DL60 server offers the best performance at a lower price. The processor helps to enhance performance, agility, security and utilization throughout the storage, compute and network infrastructure. The processors on HP DL60 G9 contributes to minimizing the total cost of ownership.
Scalable Memory Options:
With two processors on board, the refurbished HP ProLiant DL60 Gen9 server supports 8 DIMM slots. Either LRDIMM or RDIMM memory module is supported by the system. Each of the memory modules provides a memory capacity of up to 256GB. You can read and write data at a speed of 2400MHz.
High-End Storage Platform:
You receive ample room for storage with refurbished HP ProLiant DL60. The platform supports both hot-plug and non-plug Hard drives. In hot-plug drive, you can remove the drives without shutting the entire system. The server supports LFF SAS and SATA, and SATA SSD drives. The maximum internal storage capacity that you receive is up to 32TB.
Certified High Quality Refurbished DL60 Gen9 Server:
To ensure components and entire system reliability, HP DL60 is tested multiple times throughout its refurbishment process. Our refurbishment process includes testing the component functionality, testing servers on all parameters, thorough inspection of equipment, cleaning, and finally QA testing. The internal components we replace during refurbishment are HP certified. To prove the reliability, the refurbished DL60 servers come with a warranty period.
Purchase for Lowest Price in UAE:
Buy HP DL60 Gen9 server in UAE from Server Basket and save more significantly. If you buy IT from us, we provide the server at a more additional discount as compared to other distributors and dealers. With the lowest price, we also offer excellent services that help to enhance server performance, flexibility and agility.
Order Server with Your Preferred Configuration:
Server Basket is an authorized partner of HP servers. So, you won't have to worry about the hardware component's reliability. With us, you get the flexibility to configure the server as per your preferred budget and current business needs. Refurbished HP DL60 Gen9 server comes with the option of scalability, so in the future, as your business grows you can update the server configuration.
24/7 Phone, Chat and Email Support:
With us, you will experience lower operational risk and higher cost savings. The most profitable aspect of buying refurbished HP DL60 Gen9 server in UAE from Sever Basket is that you would receive instant support via phone, chat or email. The quick support would reduce downtimes and save a lot of your time in resolving issues by self.
Longest Warranty Coverage:
We are the only retailers in UAE who offer Refurbished HP DL60 Gen9 in UAE with the longest warranty period. If you experience any server issue within the one-year warranty, which starts right from the date of purchase, then depending on the server condition we either provide free repairs or replacement.
Fast Delivery in and Around UAE:
If you are completely satisfied with our price and services, then you can order the Refurbished HP DL60 Gen9 server online itself. We will ship the server on the same day of your payment. We have the best courier partners who ensure that your HP DL60 Gen9 is delivered at your doorstep anywhere in UAE within a very short period.
Specification
Additional information
| | |
| --- | --- |
| Brand | HP |
| Form Factor | 1U Rack |
| RAM Type | DDR4 |
| Memory Size | 256GB |
| Processor | Intel Xeon E5-2600 v3, Intel Xeon E5-2600V4 |
| Processor Sockets | 2 |
| Max Storage | 40 TB |
| PCI Slots | 3 |