Refurbished HP DL385P Gen8 Rack Server
AED 4,200 (-5%)
Capable of Handling Any Workload
Ideal for Both Medium and Small Enterprises
Driven by Intel Xeon Processors
Rich Storage Options
Impressive 768GB of Memory
Powerful Remote Management Features
Description
Buy used HP ProLiant DL385P Gen8 servers from Server Basket that are ideal for businesses having around 5,000 users using virtualization workloads. The server is also ideal for database, collaboration, and web infrastructure workload. For your virtualization, database solutions, and cloud, there are up to 6 PCIe slots available for networking expansion and storage. We offer our customers with free quotes, installation support with huge discounts. You can get the HP DL385P Gen8 server at your doorsteps; we deliver products all over the UAE with instant delivery options.
Server Plan
Processor
RAM
Storage
Price
HP DL385p Gen8 Rack Server
(Basic)
24 Core / 2 x AMD Opteron 6238
64GB DDR3
2 x 900GB SAS
HP DL385p Gen8 Rack Server
(Reliable)
24 Core / 2 x AMD Opteron 6238
128GB DDR3
2 x 900GB SAS
HP DL385p Gen8 Rack Server
(Standard)
32 Core / 2 x AMD Opteron 6284SE
256GB DDR3
2 x 900GB SAS
HP DL385p Gen8 Rack Server
(Powerfull)
32 Core / 2 x AMD Opteron 6284SE
512GB DDR3
2 x 900GB SAS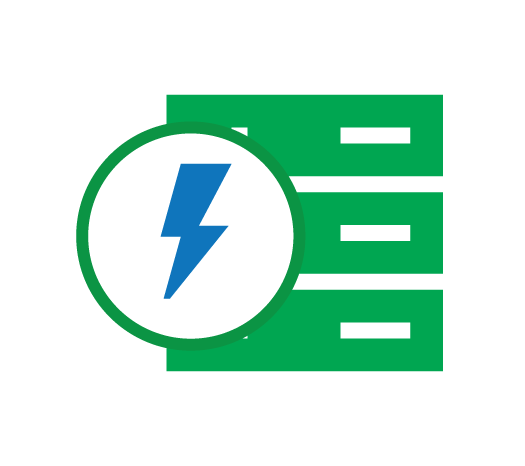 Ideal For Virtualization Workloads:
ProLiant DL385P Gen8 server is best suited for the virtualization workloads that give the end-user a positive and consistent experience. You have the choice of up to 32 virtual machines connected to a single server. The virtualization softwares supported by the HP ProLiant servers are VMware and Citrix XenServer.
Supremely Versatile Storage Options:
You can select from the versatile storage configuration of chassis 12 LFF, 8 LFF, 25 SFF, 8 SFF, or 16 SFF drive bays. The internal storage capacity you can get is a maximum of 96TB. Storage capacities of up to 19.2TB, 40TB & 50TB are also available. These may vary depending on Drive Cages or Models, and the selected Hard Drives. In HP ProLiant DL385P Gen8 servers, the optional optical drive is supported by only the 8 SFF and 8 LFF configurations.
Powered by AMD Opteron 6300 Processors:
The refurb HP ProLiant DL385p Gen8 server comes with AMD Opteron processors of 6200 and 6300 series of CPUs such as AMD Opteron 6380, 6386SE, 6276, 6328, 6348, processors, etc. You have the flexibility of installing two processors in HPE DL385p Gen8 Server. As per your business needs, you can pick from 12, 4, 16, or 8 core processors. The DL385P servers operate virtualized environments more effectively by including low overhead with the use of AMD Virtualization 2.0 technology.
Complete Pre Sales Guidance:
Are you unable to decide which server to buy for your organization? Don't worry, we are here to help you out. At Server Basket, we offer you with a complete pre-sales guidance. What you need to do is just let us know your required configuration of memory, storage, and application needs. Our experienced executives will guide you to get your required server for free of cost. For a refurbished HP DL385P Gen8 rack server, you are entitled to 1 year of component warranty and 90 days chassis warranty. While enquiring with our Sales team, do not forget to clarify the terms of Warranty as well.
Performance Boost with HPE Smart Memory:
The ProLiant Gen8 DL385P server comes with a maximum of 24 DDR3 smart memory slots, 12 DIMM slots per each processor. It supports RDIMM, LDIMM, and UDIMM memory modules. HPE SmartMemory stops loss of data and downtime with improved error handling, including efficiency in power along with a boost in the workload performance. Further, with the use of HP SmartMemory, you can foresee an increase in performance of about 16.6% up on non-vetted memory modules. The speed of the memory is up to 1,600 MHz.
Advanced Remote Management Features:
HPE iLO Advanced opens the complete set of advanced remote management feature for the HPE ProLiant DL385P Gen8 server. HP Insight Online displays the Dl385P Gen8 server that is monitored remotely by HP Insight Remote Support automatically. Furthermore, the Insight Online easy navigation tracks your IT support device status efficiently at any time and from anywhere. It helps to decrease resolution time and reduce the cost of IT travel.
Extensively Tested and Certified:
All our used servers are extensively and thoroughly tested for damages. HP ProLiant servers are rigorously tested and have undergone multi-layers of fault testing by our qualified engineers. The refurbished HP servers we provide are certified, and they present enterprise-class performance and reliability.
Best Price in Market:
We offer you the best prices with greater discounts on Refurbished HP ProLiant DL385P Gen8 Server when compared to the whole market all over UAE. Server Basket is proven to be the most reliable choice when you want low price deals, with quality, and in-time delivery for used HPE DL385P Servers.
24/7 Phone Call, Email Support:
Since customer satisfaction is our priority, we provide you with 24/7 email, phone call, or chat support. Our qualified and experienced executives are here to solve your issues.
Swift Delivery Throughout UAE:
Server Basket provides swift delivery all over the UAE, including cities like Dubai, Abu Dhabi, Ras Al Khaimah, Umm Al Quwain, Sharjah, Dibba Al Hisn, Ajman, etc. We take care of your HP DL385P server till it reaches you, keeping it safe in the industrial-grade packaging.
Specification
Additional information
| | |
| --- | --- |
| Brand | HP |
| Form Factor | 2U Rack |
| Memory Size | 768GB |
| Memory Slots | 24 |
| Processor | AMD Opteron™ 6386SE Processor |
| No of Processor Socket | 2 |
| Hard Drive Bays | Upto 25 X 2.5' drives |
| PCI Slots | 6 |