Refurbished HP BL460c Gen7 Blade Server
AED 11,111 (-10%)
Exclusively Designed for Enterprise Business
High Performance and Density in Compact Design
Comprehensive Cyber Resilient Architecture
Best Option for High End Memory Applications
Expandable Storage for Data Backups
Compatible With C7000 Chassis
Description
Are you building your Blade Server Infrastructure? Looking for out of the box blade server solution? Don't want to block much of your IT investments on a single server? Then HP ProLiant BL460c is the perfect solution. BL460c Gen7 server effortlessly fulfills all your data center computing needs and that too at a very lower price. It offers an ideal balance of scalability, performance and expandability. The high-end blade server comes with simplified network integration and industry-leading management tools. We understand how blade servers can greatly escalate your IT expenditure and so we are the only online retailers who offer refurbished BL460c server at such great discounted prices. With us, you will experience higher server performance and save money.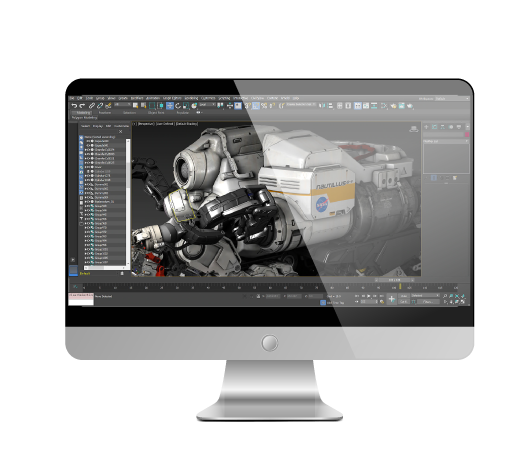 Boosted by Intel Xeon 5600 Series processors:
Engineered with Intel 5520 chipset, the low-cost HP ProLiant BL460c Gen7 server supports up to two Intel Xeon 5600 series processors. The powerful 5600 processors, comes with a maximum of 6 cores and 30 MB Cache. Compatible Processor list for HP BL460c Gen7 server includes Intel Xeon X5675, Xeon X5670, X5650, X5660 CPUs. With dual processors, you receive 12 cores and up to 60 MB Cache which means you enjoy higher processing power and performance even during heavy workloads.
Ideal for 3D Rendering Applications:
The powerful refurbished BL460c comes with the perfect blend of core-counts, clock speed and Hyperthreading that make it suitable for 3D rendering applications. Now run the heavy software like Maya, Cinema 4D, Blender and other 3D software without any lag or delay. The rendering task that took you hours to complete can now be done within just a couple of minutes.
Suitable for C7000 Chassis:
The affordable HP ProLiant BL460c Gen7 server is extremely compatible with C7000 chassis. You can use multiple BL460c or different generation on the same enclosure. C7000 enclosure has a shared infrastructure design offers shared management features, cooling, reduced power consumption, and less cabling clutter. When multiple BL460c Gen7 server are combined with C7000 chassis, the functioning of the server multiples to handle much more demanding workload.
Thoroughly Tested and Certified:
Refurbished HP ProLiant BL460c Gen 7 server is reliable and almost equivalent to a new server. The HP Proliant BL460c Gen 7 server is tested multiple times, in a different environment and on various parameters. The internal components are replaced by certified components. Due to our stringent refurbishment process, you won't face any issue with the server; instead you will receive high performance.
Optimal Storage Capacity:
Refurbished HP ProLiant BL460c Gen7 server comes with a maximum internal storage capacity of up to 2TB. The server accommodates two 2.5" Hot Plug drives. You get the flexibility to either use SATA, SAS, SATA SSD or SAS SSD. The onboard storage in this server is supported by the HPE Smart Array P410i controller which is positioned under the drive bay.
Industry-Leading Management Tools:
The Higher performance, low-cost server supports HPE's Integrated Lights Out (iLO3) that makes remote management an easier task. It simplifies the server setup process, monitors the server health, thermal controls and power. The BL460c Gen7 server comes with other management tools like HP Insight Control, HP Matrix Operating environment and many more.
Expert Pre-Sales Guidance Available:
Confused whether BL460c is ideal for your IT environment? Then call, email or chat with us today to receive expert pre-sales guidance. The pre-sales guidance is absolutely free and you can clear all your server doubts during this session. Our sales executives will also offer you an instant and detailed quotation.
Delivered All Over UAE:
Do you want refurbished BL460c server delivery in Abu Dhabi, Dubai, Sharjah or any place in UAE? Server Basket provides server delivery to any place in UAE. We are partnered with the best logistics companies who would provide you on-time delivery at minimal costs.
24/7 Certified Technical Support:
Receive round the clock technical support from us. Our team is extremely qualified and have years of experience in handling servers. We know the exact solution that works best for the issues and so you receive instant and definite solutions from us. Call us anytime and solve your server issues instantly.
Best in Class Warranty:
The internal component like Processor, RAM, and storage drive of BL460c comes with a complete 1-year warranty. While the motherboard comes with 90 days warranty. Our refurbished BL460c Gen7 is free from any material defects. But still, if you face any issue within the warranty period, we provide free repair services.
Specification
Additional information
| | |
| --- | --- |
| Brand | HP |
| Form Factor | Half-Height Blade |
| Processor | Dual Intel Xeon 5600 |
| No of Processor Socket | 2 |
| Memory Size | 192GB |
| Memory Slots | 12 |
| Storage Capacity | 1TB |
| Internal RAID Controllers | HP Smart Array P410i Controller |