AED 3,550 (-16%)
Remote Server Management
Reduce Maintenance Costs.
Server Optimization.
Timely upgrades.
Hardware maintenance.
Free Backup Management.
No Security issues.
Description
Remote Server Management is an essential tool for IT professionals, Lab, or Network managers. It is a facility that helps IT professionals in monitoring  and controlling the data centers. This allows routine maintenance. The remote server management tools also help you work quickly and access any system securely, regardless of the location or type of system. You can control multiple computer systems at once with the help of remote server management. It also provides the function for real-time troubleshooting and repair for your operations.
The offerings of remote server management also include network support, off-hours server support, remote management and remote monitoring. Cost-effective services can be achieved by employing remote server management. Such services and technologies are beneficial for data center managers as they improve efficiency and also enable footprint reduction of the data center.
What are server management Services?
Server Management includes server monitoring and maintenance to ensure superior performance. This server management has managed the software, hardware, security, and data backups with effective solutions while minimizing the downtimes of servers to fulfil certain business goals.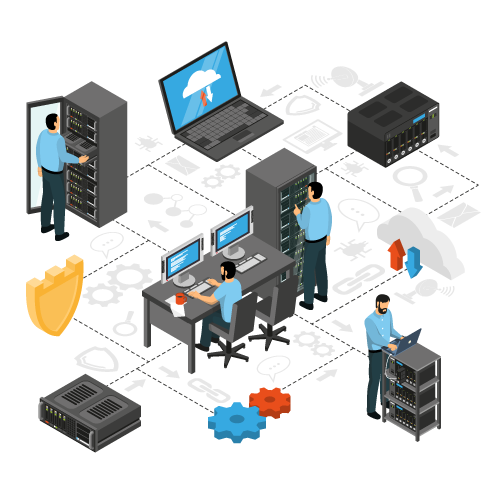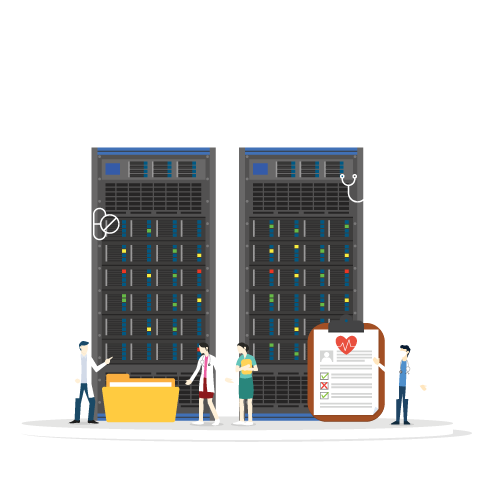 Flexible Management Plans
ServerBasket offers best remote server management services, which come with flexible management plans. Different plans include features such as security, hardware maintenance, technical support, free backup management, etc. All the plans are priced accordingly, and you can pick one that suits you.
Complete Server Protection
Security has been a significant concern for remote server management services. But, it is not an issue with our platform. We provide protection against any unauthorized intruder or any malware. Our platform uses encryptions to secure login credentials.
24/7 Server Management
Our platform offers management services for your remote server all the time. We provide 24/7 server management, and your system keeps running through the day and night. Enjoy all the benefits and features at any hour of the day as needed.

Quick Response & Resolution
When you seek help from our team, we assure you quick response and promise fast resolution to your queries and needs. Other than that, the management tools also enable quick and secure access to any system.

Zero Downtime Guaranteed
Uptime is an essential factor before finalizing on the remote server management service provider. With our service, you can enjoy guaranteed zero downtime. We enable a smooth connection between your computer and remotely managed systems for efficient uptime.

Expert Technical Support
With our remote server management, you get expert technical support. We offer over-the-network support, off-hours server support, remote management, and monitoring, along with other hardware-based tools. You can rely on our remote server management technologies.

Money-Back Guarantee
Customer satisfaction is important for us. Nobody should pay for services that did not satisfy them. Therefore, we have a refund policy which gives you a money-back guarantee. You can visit our website to get more information about the policy.

Reduce Maintenance Costs
The remote server management schedules automated tasks and maintenance. It helps in moving VMs between remote physical servers in order to maintain it, which reduces the maintenance cost. The One-time cost feature also makes it easy to keep up with the maintenance cost.

Hardware Maintenance
Our remote server management services also offer hardware maintenance. It works accordingly with both outdated and modern hardware. If need be, the server management services also suggest you migrate your data from an obsolete server to a modern one.
Benefits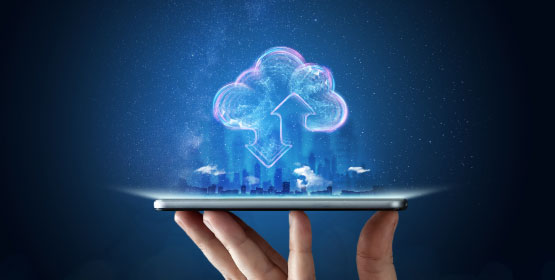 Server Optimisation
We offer optimal management of your servers. From hardware to tools to other services, you get optimized features and management services. With our platform, you can benefit from the optimal utilization of servers and resources.

Timely Upgrades
The remote server management systems and tools provide automatic and timely upgrades for your servers. You can keep the upgrades you find to be the right fit for your operations and delete the less relevant ones.

Free Backup Management
Although a robust security system is in place, we offer free backup management to protect your data from malware attacks. You have nothing to worry about losing your functions and data as your assets have a proper backup enabled by remote server management.