Refurbished HP Proliant DL380 G5 Rack Server
Suitable for Database Applications
Dual Socket Server with Intel Xeon CPUs
Scalable Memory and Internal Storage
Manage Remotely with iLO2
Safeguard Data with RAID
Compare
Description
Do you need a high-end server that should deliver excellent performance in enterprise-class uptime? You can opt for HP Proliant DL380 G5 Server, an ideal solution for virtualization, messaging, web, and database applications. The server equips dual or quad-core enabled Intel Xeon 5000 series processors, 8 DIMM memory slots, and storage of 16 TB SATA or SAS Drives. The database applications can handle remotely based on the integrated technology of iLO2. It ensures data protection and delivers enhanced performance for a range of deployments and applications.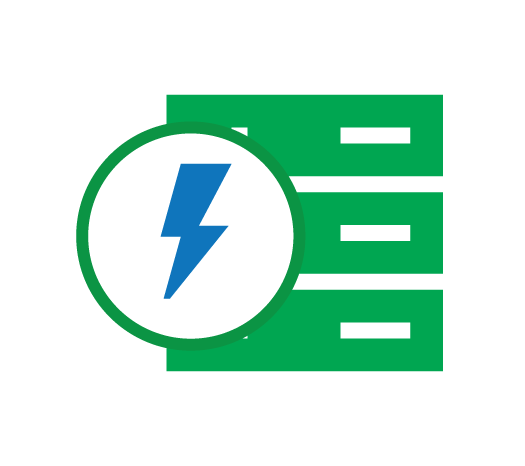 Suitable for Database Applications
HP DL380 G5 Server delivers excellent performance and flexibility for growing business applications such as web, database, messaging, and file transfer. It reduces the complexity in managing the database and helps to cater to the growing business needs.
Dual Socket Server with Intel Xeon CPUs
Suppose you require a powerful server to meet the business needs. In that case, HP Proliant G5 Server is the best choice because it incorporates dual-core and quad-core Intel Xeon 5100, 5300, and 5400 series processors for virtualization environments.
Scalable Memory and Internal Storage
DL380 G5 server processes large databases, high-performance computing, and high-end virtualization workloads, etc. The server can handle high memory-intensive applications as it embeds 8 DIMM slots up to 64 GB and storage up to 16 TB.
Manage Remotely from Anywhere(iLO2)
G5 Rack Server provides excellent performance in remote management applications with its iLO2 integrated management. It supports virtual power button control, virtual text remote console, embedded system health, automatic IP configuration, dedicated shared network connectivity, etc.
Safeguard Data with RAID
The rack server incorporates the higher security features that limit the malware activities by supporting the RAID controller. It can upgrade according to the business requirements and delivers high performance in processing the workloads without any delays.