Refurbished Dell PowerEdge T410 Tower Server
AED 4,246 (-5%)
Best Choice for Virtualization & Databases
Excellent Performance with Intel CPUs
Energy Efficient Compact Tower Server
Scalable DDR3 Memory & Storage
Access and Manage Servers Easily
Backup Data Safely with RAID
Description
Do you want to buy an enterprise-level server that simplifies your workflows and offers undeniable performance? Server Basket presents you the Dell T410 tower server, which is known best for its robust infrastructure, scalable hardware, and smart systems management. Talk to our sales team right away and get the Dell PowerEdge T410 server customized as you need. Along with the cost-effective pricing, you get to relish the other advantages of free installation and technical support at any time you need, strict hardware replacement warranty, and prompt delivery services with air-tight packaging to any city in the UAE within 3 days.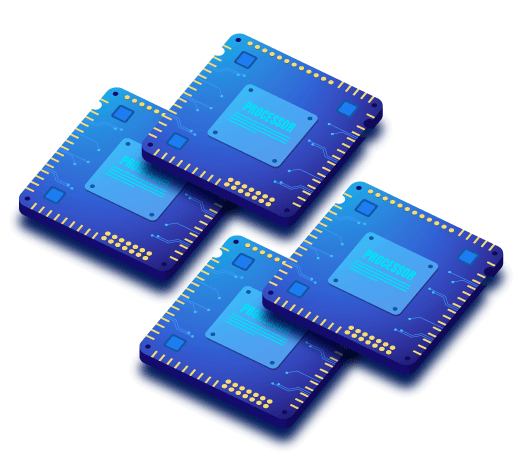 Best Choice for Virtualization & Databases
If you are looking for a potential server to support variable compelling workloads, take a look at the Dell T410 tower server that is engineered with the finest hardware and software to indefinitely support your multiple virtualization and database workflows.
Excellent Performance with Intel CPUs
In need of uninterrupted performance? Then this PowerEdge T410 server can definitely suit your requirements as this eminent server is powered with two Intel Xeon processors that offer multiple cores and the latest technologies to drive and deliver optimum performance.
Energy Efficient Compact Tower Server
Enjoy the improved performance capacity with ideal amounts of energy consumption provided by this spectacular Dell PowerEdge T410 server. With the support of several energy-tuned technologies and smart power supplies, this compact tower server creates a successful energy-efficient work environment.
Scalable DDR3 Memory & Storage
In quest of a server that intends to provide you with durable memory and storage solutions? Server Basket proffers this magnificent Dell T410 tower server that offers up to 128GB DDR3 scalable memory and maximum storage space of 6TB.
Access and Manage Servers Easily
Fed up with traditional server management methods? Switch to our Dell PowerEdge T410 server that is enriched with exceptional management technologies to help users remotely monitor, access, and control the hardware and workflows from any place over a secure channel.
Backup Data Safely with RAID
The Dell T410 server supports multiple high-end internal and external RAID controllers that help in securely backing up your data and future proof them against unexpected server failures or errors that might affect your existing data, files, and other information.
Specification
Additional information
| | |
| --- | --- |
| Brand | Dell |
| Form Factor | Tower |
| Processor | Intel Xeon 5500 and 5600 series |
| Processor Sockets | 2 |
| Memory Size | 128GB |
| Memory Slots | 8 |
| Max Storage | 18TB |
| Hard Drive Bays | Upto 6 x 3.5" Drives |