Dell PowerEdge T440 Tower Server
6,480.00 AED (-5%)
Powerful 5U Tower Server
Customize Your Own Configuration
Suitable for Datacenters & Enterprise Business
Loaded with Intel Xeon Scalable Processors
Impressive Memory Capacity
Flexible Storage Options
Compare
Description
Are you looking to buy a powerful tower server for your business? Keep your operating expenses in check with Dell PowerEdge T440 tower server. The server is ideal for small to medium-sized businesses who don't have enough space for a dedicated server room. The powerful T440, though an entry-level server, can easily adapt to your changing workloads. With smaller size and quiet acoustics, you can place this affordable server anywhere in your office. The server is designed to meet unique small business needs. With future proof performance and capacity, the T440 server comes at a very lowest price. If you purchase the Dell PowerEdge T440 Server in UAE from our online store, you will get more discounts, and you can save much of your investments. The profitable aspect of buying T440 server from us is, you save more money after purchasing as well as we provide ample free services such as tech support, detailed quote, pre-sales assistance, installation support.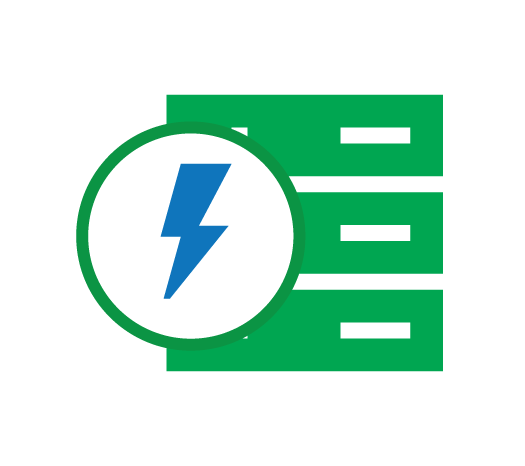 Great Choice for Database Applications:
With powerful performance, I/O options and storage capacity, this server is ideal for database applications. Engineered with best features, the affordable Dell PowerEdgeT440 is an ideal fit for a range of workloads. The Workloads that T440 supports include productivity and workgroup collaboration applications, web serving, mail, messaging, file and print.
Scalable Storage Options:
Have you ever thought of receiving a tower server with a storage capacity of 96TB at very low price? I guess no. But Server Basket provides Dell PowerEdge T440 tower server with an amazing 96TB of storage space at a very economical price. You can either connect up to eight 3.5" SATA/SAS (HDD/SSD) drive or up to sixteen 2.5" SATA/SAS (HDD/SSD) drive. Businesses can also use storage controllers like boot optimized storage subsystem of either 120 or 240GB.
Supports Dual Intel Xeon Scalable Processors:
The system is compatible with Intel Xeon scalable processors. Businesses can choose from Platinum, Gold, Silver, or Bronze processors. The processor comes with 28 cores that is ideal for virtualization. Depending on your budget, you can either start with a single processor or gradually upgrade to two processors with a total of up to 56 cores.
Designed for Small to Mid-Sized Businesses:
The server is great for fulfilling the application needs of small to medium-sized businesses. It is best suitable for virtualization, server consolidation, web serving, database applications and many more. Built on a scalable architecture, you get the option to optimize server capacity and performance continuously. Server Basket offers heavy discounts on T440 that makes it cost-effective for SMBs.
Flexible Rack Capable Tower Platform:
This tower server can also be deployed as a 5U rack server. It also comes with an optional rail mount kit. You can expand the server as per your business needs. Dell T440 is a very flexible platform and delivers performance depending on the processor used, this server is known to drive faster application response times.
Enhance Productivity with Intelligent Automation:
The Dell PowerEdge T440 is engineered with the best management features that help to manage the remote servers easily. The embedded iDRAC9 with Lifecycle controller provides you with more control over the entire system. You can easily deploy, monitor, rectify, control, manage and update the server just by sitting at the comfort of your office.
Any Dell T440 Configuration Ready:
We know various business needs and the budget constraints that businesses face during the initial years of establishment, so we provide customized configurations as per the customer needs. If you want one processor, lower memory capacity and less storage drive or higher configuration, we provide the server with the configuration you choose. The price we charge depends upon the configuration you choose. We guarantee that you will receive the best price from us.
Complete Warranty for 3 Years:
With us, you receive a range of services and extended warranty benefits. The affordable Dell T440 server is covered with complete 3 years warranty. The warranty covers the entire server and its internal components such as RAM, hard drive etc. If by chance, anything fails, during the warranty period, our service engineers would verify and provide you either free of cost repairs or instant replacement.
Anywhere Delivery in UAE:
With the right shipping partners, we can offer quick delivery services in any part of the UAE. Our shipping partners have presence all over UAE including Sharjah, Dubai, Al Ain, Abu Dhabi, Al Quoz, Fujairah, Ras Al Khaimahet, which allows us to reach even to the locations that have logistics limitations. Order today, to get instant delivery of Dell PowerEdge T440 tower server.
Expert Installation and Tech Support:
Right installation of the server helps to deliver the best application performance. As soon as you receive the server, you can call us for instant and free expert installation help. Server Basket offers enterprise-level technical support. With us, you will experience 100% uptime as our team is available 24/7 to fix your server issues instantly.