Intel X540-T2 Dual Port 10 Gigabit Ethernet
AED 733 (-10%)
Model: Intel X540-T2 Dual Port 10 Gigabit Ethernet
Supports in: Dell & Hp Server
Number of Ports: 2
Interface Type: PCIe 2.1 x8
Data Transfer Rate: 10 Gbit/s
Description
If you don't want any network issues within your data center, update your work environment with the advanced Intel X540-T2 adapter. It is an Ethernet converged network adapter that allows you to deploy 10 Gbe Ethernet in your data center. The card can be configured to fit easily into a full-sized server. The adapter uses backward compatibility for smooth change and easy migration. I/O virtualization changes the way it manages multiple running applications independently on a single system. It is a great option for every tower and rack server in your IT infrastructure. With advanced networking technology, you can support all traffic types on a single adapter with no extra cost. The single chip solution simply consumes less power without compromising the network performance. Put this genuine Intel X540-T2 product in your cart at a very reasonable price. ServerBasket offers fast worldwide delivery and hassle-free shopping experience.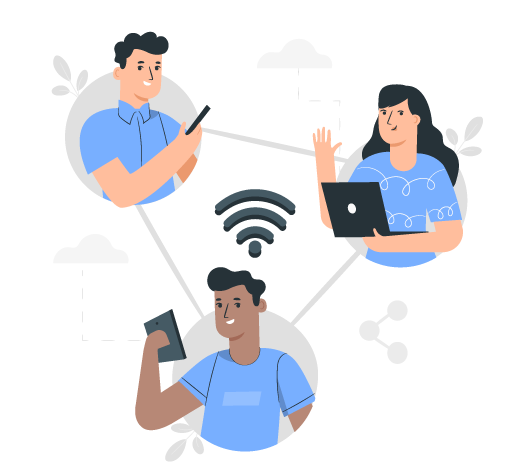 Compatible with Various Servers
The Intel Ethernet X540 showcases Intel's 10BASE-T adapter range, making it compatible with several types and brands of servers. It provides you with the best connectivity and virtualization via the PCIe form factor. This enables a reduction in costs and increases the performance and availability of applications working on multiple servers.
Reduces Power Consumption
The new Intel X540-T2 with proven 10GB Ethernet technology has a way to reduce power usage for the entire data center. With low power consumption, the adapter is ready for wide deployment. The MAC and PHY are integrated into a single chip solution, which helps to reduce the per-port consumption.
Capable of Handling Workload on Multiple CPUs
The Intel 10GBe Ethernet X540 is a dual-port adapter that is tailored for users who require the utmost in performance. It lets you combine the traffic of multiple server systems into one. It allows an administrator to partition their 10GBe into multiple processors by giving each one an equal bandwidth.
Suitable for Data Center Architecture
The Intel Ethernet X540 is a converged network adapter, gaining popularity in today's demanding data center and cloud environments. The 10Gbe network connectivity adapter with a single-chip solution for high-demand database servers and workstations allows them to smoothly complete all the critical tasks.
Delivers High Bandwidth for Large Applications
The wait for a cost-effective adapter for bandwidth-intensive applications with highly affordable network performance in a data center is over now. Another excellent innovation by Intel is the X540-T2 adapter, which serves as the uplink technology from access to distribution to servers and other resources.
Provides Platform Scalability and OS Integrations
The Intel X540-T2 can work well with a variety of OS integrations in the systems. It is capable of achieving greater performance, scalability, and capacity. This system is economically built on a resilient platform to maximize the output of applications that are available to function, and easily assist in virtual environments.
Standard One-year Warranty
The Intel X540-T2 network card with dual-port features is backed by ServerBasket's standard warranty. At a low cost, you can buy this 10-gigabit ethernet converged network adapter, in high demand for data centers, and receive a one-year warranty, with free technical support.
Specification
Additional information
| | |
| --- | --- |
| Product Type | Ethernet Card |
| Brand | Intel |
| Model | Intel X540-T2 Dual Port 10 Gigabit Ethernet |
| Data Rate Per Port | 10 Gb/s |
| Number of Ports | 2 |
| Speed | 5.0 GT/s |
| PCI Slots | 2.1 x8 |