Hyper V Hosting
Build and Manage Multiple VMs
Ideal for Mission-Critical Applications
High Privacy and Security
Restore Data with Disaster Recovery
Quick Hyper V Migration
Affordable Hosting with Zero Downtime
No Bandwidth Limits
24/7 Support by Experts
Description
Do you want to be a part of the foremost quality hyper-v hosting with unmatched features at a minimal price? We furnish the most effective Hyper-V hosting plans precisely built for mission-critical applications at budget-friendly costs. Avail of the subtle hosting plan from our extensive hyper v programs and experience top-notch efficiency in addition to fully integrated features and leading technology. To ensure high-end data security and privacy, we use advanced secure technologies and firewall security.
Choose Server Basket's Hyper-V hosting plans and grab 100% guaranteed backup, free migration, maximum uptime, unlimited bandwidth, around-the-clock expert support and much more. Get accelerated website performance through our ultra-fast hosting servers securely located at tier 4 Datacenters. With flexible hosting plans, build and manage multiple virtual machines, get systematic data backups, exclusive recovery mechanisms, and quick migration. The best part is we offer all these pre-eminent hosting features at pocket-friendly prices without any hidden costs.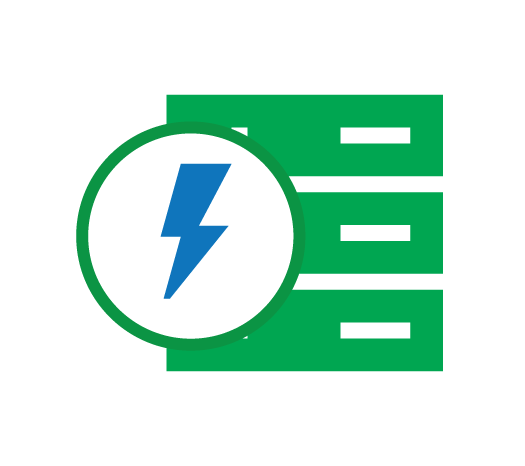 Build and Manage Multiple VMs
Are you looking for flexible hosting plans that offer the ability to build and manage multiple VMs? With our improved and expanded data center, you can run multiple virtual machines on Hyper-V hosting platforms with utmost ease. Easily manage multiple machines regardless of the workload at your fingertips. Build numerous virtual machine's as per requirement under any OS based upon availability.
Ideal for Mission-Critical Applications
Do you seek top-notch hosting servers that can offer exclusive performance for mission-critical applications? Our adaptable range of hyper v hosting plans allows you to handle immense workloads and complex applications round-the-clock without downtime issues. Our powerful hosting servers offer the best possible features and ultra-fast performance with abundant storage to boost website performance.
High Privacy and Security
Are you troubled about thinking about data breaches or virtual attacks and looking forward to secured and protected hosting packages? Our dedicated hosting servers are located within tier 4 DC's to ensure enhanced security. Loaded with title-holder infrastructure and multiple cooling points, you get the best possible network connectivity with assured website accessibility.
Restore Data with Disaster Recovery
Still, thinking about data loss and its proficient recovery in case of server failure or malicious activities? We understand the role-play of enterprise data and thus offer systematic backups on a weekly and monthly basis. No matter what circumstance occurs, either cyber-attacks or business disruptions, we perform recovery mechanisms in the least amount of time so that the work continues smoothly.
Quick Hyper V Migration
Done with the previous host platform and looking for a better and entitled one? Yet worried about the migration and associated costs? With Server Basket, you get complication-free migration as we carry out the migration process off-peak hours. Customers don't have to face any sort of hindrance and downtime issues while migrating. Get no-cost migration without data loss with better efficiency.
Affordable Hosting with Zero Downtime
If you are hoping for best-in-class hyper v hosting with zero downtime, then rely on our extensive range of hosting plans. We keep industry needs in addition to competitive results into consideration and offer hosting with unlimited uptime. Choose the most-subtle plan as per enterprise requirement, choose for add ons if required and get high-end hosting performance at an affordable price.
No Bandwidth Limits
Do you anticipate your enterprise workflows to be uprooted, running, and 100% accessible round-the-clock? With our leading hyper v hosting plans, get access to unlimited bandwidth and upload/download abundant amount data of your website for effective performance. Reliably run multiple simulations without any interruptions and carry forward unbounded file transfers.
24/7 Support by Experts
We care for customers' varying needs and uncertain issues, and thus, in addition to hosting plans, we offer 24/7 technical support throughout the year. Our expert engineers are ready to assess your distinct hosting-related queries in a brief period of time. Regardless of the complication, our experts offer the top-notch solution.